New all-electric Renault SUV to arrive in next 18 months
The Renault Zoe is set to gain a bigger SUV brother based on the Morphoz concept and our exclusive images preview how it could look
Renault's electric charge will continue with a big brother to the new Zoe arriving within the next 18 months and our exclusive image gives a big clue to how it will look.
Asked about the design of Renault's next EV and whether it would look like the new Zoe or the recently-revealed Morphoz concept, Groupe Renault head of design Laurens van den Acker told us: "I hope we can make it look more like a Morphoz.
"Morphoz was an interesting exercise because I wanted to make sure our electric cars have plenty of character, even though they might not have the usual characteristics or elements a traditional car has like a big grille – the traditional elements with which you give a face to a vehicle."
"It does a good job of being extremely assertive while spreading the air where it needs to be and not putting a fake grille on it.
"If you had a chance to see Morphoz in the previews it's quite a sleek silhouette with a lot of aerodynamic treatment at the rear and I think this is a sign of things to come."
Groupe Renault is set to launch two new EVs in the next 18 months, with one of them set to be a production version of the Dacia Spring concept. The other will be this production version of the Moprhoz and it will use the Renault-Nissan-Mitsubishi Alliance's new CMF-EV electric car platform, first seen on the Nissan Ariya concept unveiled at last year's Tokyo motor show.
Although there's no word yet on range for the new Renault EV or its Nissan sister car, we'd expect a battery capacity big enough for the models to go up to 300 miles between charges. What can be confirmed, though, is that CMF-EV can be developed with front- or four-wheel drive, while its modular nature means it can be used in a variety of different size vehicles.
The Morphoz production car won't have the shape-shifting technology of the concept – "That's a few years away," said van den Acker. But what he did hint at was that the Morphoz production car would be an SUV, like the concept, while the future of cars like the Mégane could also be in doubt.
"Morphoz is definitely for us a turning point… if we were to do a different kind of EV, what would it do and what would it look like?" he said.
"Inevitably, once we're starting to add a range of EVs to our line-up, some of the other vehicles are going to have to go because we just can't afford to develop all of this at the same time. The Mégane is in a segment that's increasingly under pressure. You have to put  your money where the future of the market is.
"When you go to EVs, the silhouettes will change - the proportions of the cars will change. I think we're still in for SUVs for quite a while as they've become incredibly efficient and remain very attractive – and it's the only proportion that appeals globally."
Partnership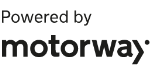 Need to sell your car?
Find your best offer from over 5,000+ dealers. It's that easy.
The more coupé SUV-like styling of the Morphoz is also likely to make its way into the production car, while van den Acker promised more space than in a similarly-sized internal combustion engine car. 
"I think you'll find, the more we switch to EVs, cars will have to become lower - we need to improve aerodynamics to be able to go further - and at the same time because of the EV proportions, the inside and the wheelbase will grow in length, which is a good thing because you can create more space on the same footprint," said van den Acker..
"So you will see cars that will be in between an SUV and sedan in terms of height, because you still have a battery pack in the floor. But because you have relatively long wheelbases, they'll be quite compact in their overall dimensions. Ironically you can get a car with the size of a segment B, but the interior space of a B+, or the size of a segment C with the interior space of a C+ – so it's quite efficient in many ways."
While the Morphoz shows a shift in Renault's EV design philosophy, van den Acker revealed that he'd have liked to have made the latest Renault Zoe more daring.
"With the Zoe I'd have loved to have gone much further than this," he said. "But we invested heavily in the interior and the electronic architecture of the vehicle. When you drive it, it's like a different world to the first Zoe - it's a much more mature car. We kept it like that, because it's no secret that it's extremely hard to make money from EVs still.
"We were in a lucky situation to do the second generation of Zoe and be in a business position that's much more favourable in a segment where there was very little competition for a long time – but now the competition is heating up tremendously."
Van den Acker also revealed how important personalisation is for Renault and its customers, hinting that it could play a part in Morphoz, too.
"Personalisation fits very well with our brand because we're human centric - we want to please as many people as possible," he said. 
"In small cars like the Twingo, Clio and Captur - we've always tried to make them the most personalisable cars in their segment. And it's been doing well for us. 
"People love to get a bit of authenticity if you can just give a touch [of personalisation] to your car to make it yours. If you wear a suit and slacks you look like anybody, but if you wear a suit and sneakers you become a person. It's just a small twist that puts your own personality on a vehicle and it's been working well for us."
What do you think of our exclusive images? Let us know your thoughts in the comments section below...