New Renault Clio E-Tech Hybrid 2020 review
The new Renault Clio E-Tech Hybrid is a welcome addition to the impressive supermini's range
Find your Renault Clio
Offers from our trusted partners on this car and its predecessors...
Or are you looking to sell your car?
Advertisement
Verdict
The Clio is already a big hit and the addition of clever, if rather complex, hybrid technology only strengthens the supermini's position as one of the very best in its class. Being able to achieve upwards of 60mpg in the real world, without needing to make any major compromise, is truly impressive. And when the Clio looks as good as it does, inside and out, it's sure to be a success.
The Renault Clio has been around for 30 years, and it has never been better than this latest generation of the French runabout; it's the current Auto Express Supermini of the Year. Arriving in UK showrooms this month is an all-new variant, the E-Tech Hybrid, which becomes one of only a handful of hybrid superminis.
When we say hybrid, we mean hybrid. This Clio can run short distances on electric power – not something a mild-hybrid model, such as the Ford Fiesta, is capable of.
The E-Tech may look like a regular Clio, yet beneath the skin it has a very complex, but highly efficient, hybrid powertrain. The engine is a 1.6-litre four-cylinder petrol – nothing unusual – but it's supplemented by two electric motors, a small 1.2kWh battery and an F1-style clutchless gearbox.
In its simplest sense, it works like this: the larger of the two electric motors starts the car and gets you going from a standstill, so you always pull away under electric power. The smaller second motor helps fire up the engine – when you accelerate quickly, for example – and helps smooth out the gearchanges, because there is no clutch.
Trying to get your head around the intricacies of exactly how it works is hard, and it's something a salesperson will have a great deal of difficulty explaining to any potential customers. However, in order to understand its true potential, there's one phrase that should do the trick: "It'll return 64mpg and will be cheaper to buy and run than a diesel." Quite the claim.
Better still, that's not an overly ambitious statement; during a number of runs in the car, we constantly saw in excess of 53mpg with little to no effort on our part to maximise its fuel economy. Pay it some attention and that 64mpg figure shouldn't be too far beyond the realms of possibility.
If nobody told you about the complexity behind the E-Tech hybrid, you'd never know, because this Clio feels reassuringly familiar to drive. Knock the car into D and the Renault positively zips away from a standstill, thanks to the punch of the electric motor and the smoothness of the clutchless gearbox.
If you're incredibly delicate with the throttle you can hit 40mph in pure-electric mode, but it'll take you some time to get there. In general, 20mph seems to be around the speed the petrol engine is called upon to provide additional grunt if you're driving at a fairly average pace.
When the 1.6-litre engine does fire up, its integration is so seamless you don't even notice it. Low- to medium-speed driving is very much the Clio E-Tech's comfort zone, when it effortlessly switches between electric and petrol power without the driver knowing what's happening. However, faster acceleration or overtaking on the motorway can cause the powertrain to become a little flustered in deciding which gear to select and when to change up or kick down. In truth, though, that's a pretty minor niggle.
Partnership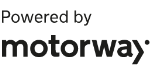 Need to sell your car?
Find your best offer from over 5,000+ dealers. It's that easy.
Overall, the powertrain feels a lot more sophisticated and refined than what you'll find in the Clio's two main hybrid rivals: the Honda Jazz and Toyota Yaris. Those cars are characterised by engines that, while being efficient, aren't awfully pleasant things to drive about and don't have that 'premium' feel the this latest Renault supermini has so successfully adopted.
The rest of the Clio's package remains as it was: polished, comfortable and one of the more high-quality-feeling superminis at this end of the market. The steering is sharp and responsive, body control is solid, and the ride quality good enough. It's perhaps a little firmer than we'd like, but it's well controlled over bumpy ground.
The cheapest version of the Clio E-Tech Hybrid comes in at £20,995 in Iconic trim. In fact, it's fitted with all the kit you're ever likely to need, such as LED headlamps, cruise control, 16-inch alloys, a seven-inch touchscreen with Apple CarPlay and Android Auto, another seven-inch digital instrument cluster, and myriad safety systems.
Comparable versions of the Jazz and Yaris are within a few hundred quid of the Renault on list price, while there's no more than the cost of a Sunday newspaper between them on a monthly PCP deal.
Our car was a slightly better kitted-out S Edition, which costs a further £1,000, but adds equipment like larger 17-inch wheels, a bigger 9.3-inch infotainment system, a full suite of parking sensors and a reversing camera – not bad for a fairly small premium.
| | |
| --- | --- |
| Model: | Renault Clio S Edition E-Tech Hybrid |
| Price: | £21,995 |
| Engine: | 1.6-litre 4cyl petrol/hybrid |
| Power/torque: | 138bhp/144Nm (+250Nm electric motor) |
| Transmission: | Six-speed automatic, front-wheel drive  |
| 0-62mph: | 9.9 seconds |
| Top speed: | 112mph |
| Economy: | 64.2mpg |
| CO2: | 99g/km |
| On sale | Now |