Used Renault Clio (Mk5, 2019-date) review
A full used buyer's guide on the Renault Clio covering the Clio Mk5 that has been on sale since 2019
Verdict
This year marks three decades since the arrival of the original Clio, which is Renault's biggest-selling model around the world. By the time this fifth-generation version was launched, Renault had sold more than 15 million examples of its evergreen supermini, including 650,000 in the UK. The latest model is the most accomplished so far, and because we're such fans of its blend of practicality, quality, low running costs and the driving experience, we named it our Supermini of the Year in our 2020 New Car Awards. We then did the same again in 2021 and 2022, which gives a very good indication of just how smitten we are with Renault's smallest car. It's not the bargain it once was, but the Clio has grown up, and it's all the more desirable for it.
There was a time when superminis were the most popular cars in the UK, but the increasing popularity of small family cars, including crossovers, means that nowadays cars like the Renault Clio account for the second most popular segment.
However, this sector still accounts for almost a third of the new cars sold in the UK each year, which is why most makers offer something to tempt supermini buyers. The Clio is one of the longest-established models in this class, and just like its rivals, it's now more sophisticated and more practical than ever before, with luxury to match if you buy a model from towards the top of the range. But sadly for some, there have been no sporty editions, as there were with the previous four generations.
History
The Renault Clio Mk5 arrived in British showrooms in October 2019. Buyers could choose between SCe 75 (non-turbo, 71bhp) and TCe 100 (turbocharged, 99bhp) three-cylinder 999cc petrol engines. Whereas the SCe 75 came only with a five-speed manual gearbox, the TCe 100 was also available with a seven-speed automatic transmission.
There was also an auto-only TCe 130 four-cylinder turbocharged petrol option (1.33-litre, 128bhp), while diesel fans could buy a manual-only Blue dCi 85 (1.5-litre, 84bhp). The first ever Clio hybrid went on sale in May 2020, in the form of the E-Tech.
At launch, the trim line-up consisted of Play, Iconic, S Edition and R.S. Line; in April 2022 this was changed to Evolution, Techno and R.S. Line, with an E-Tech Engineered option added three months later.
Which one should I buy?
If you do a lot of long-distance motorway drives, the diesel makes a great cruiser and it can be spectacularly economical, plus it's ULEZ-compliant. The SCe 75 is fine for urban driving, but for most drivers a TCe or E-Tech makes the most sense; the latter can also be ultra-frugal with the right driving style.
Even entry-level Clios are reasonably well equipped, with standard-fit LED headlights, air-con, cruise control, and electric mirrors and windows. The Iconic adds 16-inch alloy wheels, privacy glass, rear parking sensors and a seven-inch touchscreen with satellite navigation, Apple CarPlay and Android Auto, while the S Edition features 17-inch wheels, upgraded trim, climate control, powered rear windows, front parking sensors and a 9.3-inch touchscreen. The R.S. Line model comes with sportier detailing.
Alternatives to the Renault Clio
The Ford Fiesta was always the Clio's greatest adversary, thanks to its practicality, great dynamics and decent value, but it's not as plentiful as it was. The Volkswagen Polo and its SEAT Ibiza and Skoda Fabia cousins are also desirable, with a range of efficient engines, excellent build quality and user-friendly cabins.
Partnership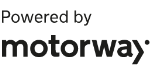 Need to sell your car?
Find your best offer from over 5,000+ dealers. It's that easy.
The latest versions of the Peugeot 208 and Vauxhall Corsa share the same platform and come in petrol or electric forms, while the Kia Rio and Hyundai i20 are great value and easy to live with. Other cars to shortlist include the Toyota Yaris and Citroen C3, while if you want ultimate practicality, think about a Honda Jazz. If your budget is a little flexible, the more expensive MINI and Audi A1 Sportback are also worth a look.
What should I look for
Engines
The TCe 130 and Blue dCi 85s were axed in 2021, while the TCe 100 and SCe 75 were downgraded to TCe 90 and SCe 65.
Warranty
While the Clio Mk4 had a three-year warranty with a 60,000-mile limit, this successor got a five-year guarantee expiring at 100,000 miles.
Options
The Easy Drive pack included cruise control with a speed limiter, auto emergency braking, lane- keep assist and traffic-sign recognition.
Spare wheel
All Clios came with a tyre repair kit rather than a spare wheel. A spare was available from dealers at extra cost, but for hybrids it was a space-saver.
Common faults
Older Clios built an improving reputation for reliability from a relatively low base, and the Mk5 has made a solid start. We're not aware of any major issues, but we have heard of some E-Tech hybrids needing a roadside reset from a breakdown van.
Interior
The previous-generation Clio brought a major improvement in cabin quality, but this Mk5 edition has a much more grown-up dashboard and the quality has taken another leap forward. We reckon the dash is user-friendly, but some owners say they are less impressed by the switchgear placement.
What's undeniable is that the cabin is roomy for a supermini, although taller adults might feel cramped in the back. Boot space is impressive too, at 391 litres for petrol models (366 litres for the diesel, 301 for the E-Tech), and 1,069 litres with the back seats folded.
Prices
We found 700 Clio Mk5s for sale and of these, one in 10 was a diesel, while one in four had an automatic transmission. The entry-level SCe 75 is rare, whereas the TCe 100 is by far the most plentiful. The hybrid E-Tech is surprisingly common, accounting for more than a fifth of the Clios for sale.
Visit to our sister site Buyacar to get a great deal on a used Renault Clio, or to check prices on a specific model head over to our valuation tool.
Running costs
All fifth-generation Clios need to be serviced every 12 months or 18,000 miles, regardless of which engine is fitted. Services alternate between minor and major (A and B in Renault terms), at £99 and £199 respectively. Whereas the minor service includes a fresh pollen filter and a range of checks, the major service consists of replacing the oil and filter, and a similar inspection. High-mileage drivers are recommended to have both services performed at the same time, for a fee of £209.
Once a Clio has reached its fourth birthday, it's eligible for discounted maintenance. The minor and major services are priced at £219 and £269 respectively, but include a wider range of new parts, such as air filters, spark plugs and fuel filters. All Clio engines are chain-driven, so there are no cambelts to replace.
Recalls
There was a time when, three and a half years after the introduction of a new Renault, a raft of recalls would have been issued. But not here; Renault has turned a corner with its development and build quality, and impressively, the Clio Mk5 has been recalled on just one occasion so far. Even then, just 72 examples of the car were caught up in the campaign.
The recall was issued in February 2020 and it affected some Clios built between June and October 2019. These left the factory with faulty steering columns, the electric assistance for which could fail, leading to a message being displayed on the dashboard – and much heavier steering. The solution was to fit a new steering column. To see if a potential purchase is affected, put the car's VIN into renault.co.uk/recall-campaigns.html.
Driver Power owner satisfaction
The Clio didn't appear in our 2022 Driver Power surveys, although the related Captur did claim 43rd place (out of 75) in the used-car poll. The Clio took 29th place in the 2021 new- car survey, with a top-10 place for its user-friendly navigation, and top-20 places for fuel economy, ride quality and brakes. Most areas earned mid-table scores or better; the low points were the switchgear layout, seat comfort and overall quality.
Looking to sell your current car quickly and for a good price? We've partnered with Motorway to bring you the best offer from its network of UK dealers...