'Cupra can only succeed if SEAT delivers it with confidence'
Deputy editor John McIlroy thinks Cupra will only be successful as a standalone brand if the range is expanded sooner rather than later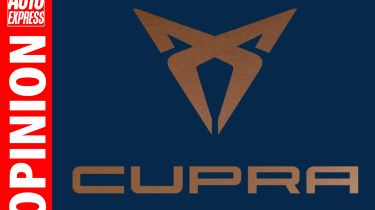 SEAT's decision to spin off Cupra is based firmly upon the experiences of the company's current boss, Luca de Meo, who was working for Fiat and given the reins to Abarth when the Italian brand brought its tuning division back to life.
It's a bold move, and one that can only possibly succeed if SEAT really delivers Cupra with confidence. That means expanding the range sooner rather than later, and not just showcasing not just high-end craftsmanship and greater scope for personalisation, but also giving SEAT Sport a bit more scope to develop bespoke components for the cars - something tangible and authentic to thrill drivers and take Cupra beyond just being a chintzier alternative to VW GTIs.
• Bespoke Cupra models on the way
It also, I think, means biting the bullet and rebranding hot Leons as Cupras now, instead of having an odd transition period where Cupras are both, well, Cupras and SEAT Cupras. That's just plain confusing - and history suggests that consumers won't commit unless they know precisely what a brand stands for. 
There are plenty of opportunities, therefore - and if being a 'standalone' brand means a slightly higher price point and the chance for neat customisation and really exciting oily bits, then it'll be fascinating to see Cupra develop. But the goal over the next two years has to be to get enough traction to make the whole process seem real, convincing and genuine.
Read all about the new 296bhp Cupra Ateca SUV here...