New SEAT Arona FR UK review
With a 1.5-litre petrol engine and FR trim, this is as sporty as the SEAT Arona gets. But is it the best version in the range?
Find your SEAT Arona
Offers from our trusted partners on this car and its predecessors...
Or are you looking to sell your car?
Advertisement
In its own right, the Arona FR is a decent car, with good performance from its smooth and flexible engine, as well as smart looks and a good drive. Trouble is, the extra pace and stiffer suspension only serve to show up some of the car's minor shortcomings. So, we reckon that any potential Arona buyers will be better off going for a cheaper and less powerful version.
The new SEAT Arona has already been a hit with us here at Auto Express, impressing us with its composed and refined drive, sharp style and generous equipment.
SEAT is known for its sporty image, though – and, the Arona is certainly one of the sportier choices among the flood of new small SUVs – so what is the sportiest Arona like?
• Best small SUVs and crossovers
The model with that distinction has the new 1.5-litre petrol engine under the bonnet. Thanks to the 148bhp at its disposal, not only is this comfortably the most powerful engine in the range, it also creates the fastest Arona, with a 0-62mph time of just over eight seconds.
As you might expect, the engine only comes with the sportiest trims, FR and FR Sport. They certainly look the part, standing out from lesser models with their unique grille, full-LED headlights, chrome window trim, tinted rear windows and twin exhaust pipes.
They also have a unique design of alloy wheel (17-inch on the FR, 18-inch on the FR Sport), as well as sports seats and a flat-bottomed steering wheel. And, to go with that extra power, they also come with stiffer sports suspension, but what they don't have is four-wheel drive. Like all Aronas, they're front-wheel drive model, and are available only with a six-speed manual gearbox.
Out on the road, it's quickly clear that this is an SUV with the emphasis more on sport than in other models in the Arona range. The 1.5-litre engine pulls strongly from 1,500rpm, so it responds keenly to any pressure on the accelerator; and, while it's not hot-hatch quick, there's enough power to set the traction control light flickering from time to time, and to push you back into those sports seats.
It also means it's delightfully easy to keep up a good pace, as you can rely on the low-rev response to pick up speed, rather than having to change gear all the time in search of the engine's sweet spot. In fact, that's a good thing in more than one way, as the engine gets pretty noisy if you rev it very hard.
The sports suspension also means that there's less body roll than in other Aronas, and that allows you to keep up a good speed through bends across country. It's well balanced, with a generally composed and secure feel all the time.
However, the downside to all this good news from the driver's point of view is a firmer ride. It's something you notice particularly at higher speeds, when ridges across the road and even the joins between pieces of Tarmac on the motorway are felt obviously in the cabin. And, that was on the FR, with 17-inch wheels; we worry that the 18-inch wheels on FR Sport could lead to a more uncomfortable ride.
Partnership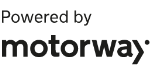 Need to sell your car?
Find your best offer from over 5,000+ dealers. It's that easy.
True, no Arona rides all that well – around town in particular – but, if you want an Arona and spend a lot of your time on bumpy B-roads, we'd suggest you avoid one of these sporty models.
What the extra performance also shows up is the lack of feel in the steering. Again, it's obvious in any Arona, but it's more disappointing in the quick versions, as you want to get some idea from the steering wheel what the front wheels are up to when you're pressing on.
Likewise, although the six-speed manual gearchange is reasonably slick, it really doesn't like being hurried, as it's easy to miss a gear if you race from one ratio to the next.
As a result, the FR is better when driven at no more than seven- or eight tenths of its full capability – which means the arguments for such a strong engine don't quite stack up. It seems to us that it's better to use a lesser engine to the full than not use this one's full ability.
Otherwise, though, the Arona FR scores well in all the areas where any Arona does. It's a smart-looking little thing, with plenty of scope for buyers to personalise it; there's plenty of equipment, and excellent connectivity; and, while it's not the most practical car of its type, it'll be good enough for most buyers.
Likewise, it's one of the best cars in the class to drive, with a sportier feel than most of its rivals. So, it's a little ironic, then, that this most sporty version of the Arona doesn't quite hit the mark. Instead, stick to a less powerful engine and a model without sports suspension, and you'll be getting a better car.