New Skoda Fabia Estate, Superb and affordable electric car all in Skoda pipeline
Skoda has revealed plans for its future model range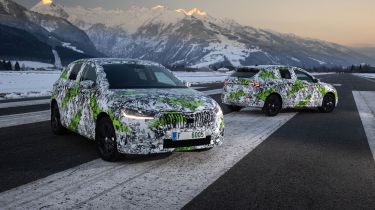 Skoda CEO details ambitious new product plans for the brand including a more affordable electric car to follow the Enyaq.
Skoda will reveal its new generation of Fabia supermini in May, the company's boss has announced - and the Czech brand is also working on an estate version of the model.
The current Fabia is the last of the VW Group superminis to move across onto the more modern MQB A0 platform - as used on everything from the current Polo to the SEAT Arona and Audi A1. Skoda has previously teased camouflaged versions of the car - and allowed journalists to try prototypes a few weeks ago.
Speaking at Skoda's annual press conference, the company's CEO Thomas Schafer said that the new Fabia was one of the brand's most exciting launches of 2021. "The world premiere of the Fabia will be coming up in May," he said, "and I'm already looking forward to it."
Schafer also announced that the current Fabia estate - known as the Combi in continental Europe - will get a successor, bucking an industry trend away from small wagons. It will go on sale in 2023 and will be built in Skoda's Kvasiny plant, as part of a shake-up that also includes a new generation of the Superb.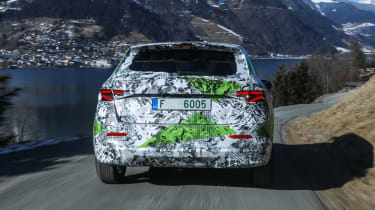 Schafer said that work has already started on a successor to Skoda's flagship hatchback, and that it is being developed alongside the next-generation VW Passat. Skoda plans to move production of the Superb when the new version arrives in 2023, building it in Bratislava to free up space in the Kvasiny facility.
That will allow the Fabia Combi to be made there, as well as opening up extra production capacity for Skoda's big-selling SUVs, the Karoq and Kodiaq.
Skoda "wants to be a part of" the VW Group's project to build supermini-sized EVs on a new cost-focused electric platform called MEB Entry, Schafer said. "This is a VW Group topic at the moment. If the Group is working on that we want to be part of this," he said. "We see that the Skoda brand plays strongly in that segment at the moment, with combustion-engined cars anyway. So we will fight for this."
In the meantime, Schafer confirmed that the next full-sized MEB model from the company will be more affordable than the newly revealed Enyaq. "We're working on the next model and it will be smaller than Enyaq. It's true," he said. But when he was asked if the next EV would be a more conventional hatchback, like VW's ID.3, he said, "It's too early to say what shape that car would be." That could mean that Skoda's second EV line will, in effect, be a scaled-down Enyaq with an SUV body style.
Find out the best family cars to buy here...