Skoda Octavia, Fabia and Citigo now get built-in umbrellas
Skoda embraces the British summer by taking the Superb's built-in brolly and offering it across the range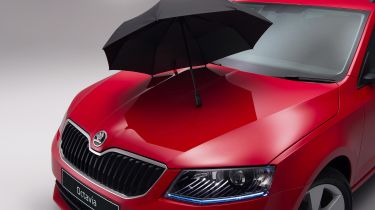 It's only August, but obviously Skoda has already given up on summer. The Czech brand has announced that you can add the Superb's neat integrated umbrella to the Octavia, Fabia and even the Citigo city car.
The feature has been available on Superbs for fifteen years, and is talked about as one of the few things Skoda's flagship has in common with the Rolls-Royce Phantom. Although they are built into the doors of the flagship, an under-seat brolly storage system has had to be been designed to get the brolly into the Fabia and Citigo.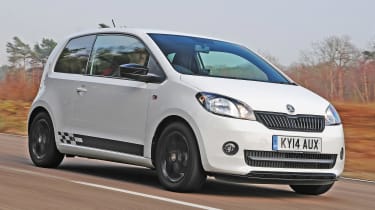 The umbrella and storage comes free on SE spec-and-above Fabia and Citigos, while it's a £25 option on Octavias. As with the Superb, they come with an anti-bacterial coating and the storage unit is ventilated to dry them more quickly.
The brolly-equipped Skodas can be ordered from 8th August but we're still hoping that the rain protection they offer won't be essential in the UK until a little bit later on in the year.
Now check out our round-up of the craziest car options ever...