New Skoda Kodiaq GT revealed, but it's not for the UK
Pictures and specs of Skoda's new Kodiaq GT coupe SUV have been revealed but it's for the Chinese market only
This is the Skoda Kodiaq GT - a new coupe-SUV that has been built exclusively for the Chinese market.  
Despite the popularity of coupe SUVs in Europe, Skoda is currently unable to sell the Kodiaq GT in the UK because of production constraints – all of Skoda's factories are at maximum capacity. 
When asked if it was possible that the Kodiaq GT could be built in China and imported to Europe, Skoda boss Bernhard Maier said: "That is not a simple solution. The big issues then are logistics, shipping costs and tariff costs". 
The front end of the GT is largely the same as the existing Kodiaq, sporting a bold front grille and a wide air intake below. From the C-pillar is where things begin to change with the Kodiaq GT sporting a more dramatic roofline similar to that of the BMW X4.
Inside, the SUV will feel largely familiar to owners of current Skodas; a central touchscreen sits in the centre of the dash, while digital dials, Apple CarPlay and Wi-Fi hotspot all appear.
Under the bonnet buyers have the choice between a 185bhp and 218bhp 2.0-litre turbo, the latter coming standard with a seven-speed DSG gearbox and four-wheel drive. 
Joining the Kodiaq models and the Karoq will be a supermini sized crossover to rival the SEAT Arona, based on the Vision X concept revealed at the 2018 Geneva Motor Show. A China only SUV has also been revealed in the form of the Kamiq. 
It's hoped the new SUVs will combine with the existing model range to help Skoda increase sales to a whopping 1.5 million globally by 2020 – which would be up nearly 50 per cent on its 2014 figure.
New Skoda factory in pipeline
Skoda sales and marketing boss Alain Favey confirmed to Auto Express that European production limitations are still the biggest sticking point. Favey explained that while he sees demand for the model in Europe, Skoda would need to build a new facility capable of increasing production by up to 300,000 cars a year.
"It'll be a group factory and we need to find somewhere with the cost base of the Czech Republic. We'll make a decision on that at the end of this year", he revealed. The coupe-SUV - in effect a slightly larger rival for the Range Rover Evoque and cars like the BMW X4 and Mercedes GLC Coupe - was teased to journalists back in 2015. For the Chinese market, it will be produced in one of Skoda's four plants in the country alongside a cheaper large 4x4.
However, the Czech company has also been wrestling with the cultural implications of selling in Europe a vehicle focused on style instead of the brand's usual values - space and practicality.
Skoda's board member with responsibility for research and development, Christian Strube, has previously acknowledged that the management want to sell the coupe-SUV to European customers. "We would like to have this car in Europe, yes," he said. "The real problem is that we do not have the capacity to build everything that we would like to build." 
Partnership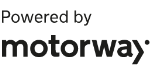 Need to sell your car?
Find your best offer from over 5,000+ dealers. It's that easy.
He added: "There would be a really big potential for that car. It's not a question of potential; I think there is a business case. It's a question of capacity in our factories. We're now selling so many cars that we're discussing where we would be able to build this car."
"The opportunity for Skoda here in Europe would be really high, because it's so emotional, so attractive, that it would be the next step for us as a brand. Skoda has a tradition of being functional, but more and more it's emotion and innovation. This car is pure emotion."
Do you like the look of this Skoda Kodiaq GT? Let us know in the comments below...