All 90,000 Tesla Model S cars recalled
Tesla has issued its largest ever recall notice with every one of its Model S executive cars called back for a front seatbelt fix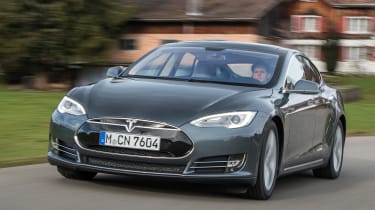 Tesla has announced a recall of all the 90,000 Model S cars that it's sold to date after problems with the front seatbelt were detected in a Tesla Model S in Europe. 
An e-mail from Tesla to its Model S customers stated that the firm; "recently found a Model S in Europe with a front seat belt that was not properly connected to the outboard lap pretensioner,
"This vehicle was not involved in a crash and there were no injuries. However, in the event of a crash, a seat belt in this condition would not provide full protection."
The all-electric Model S has been a huge success for Tesla since it first went on sale in 2012 going head-to-head with executive sector stalwarts like the BMW 5 Series and Mercedes E-Class. In more recent times we've seen the executive car range expand, notably with the addition of the high performance P85D with its 'Ludicrous Mode' enabling a 0-60mph time of 3.2s.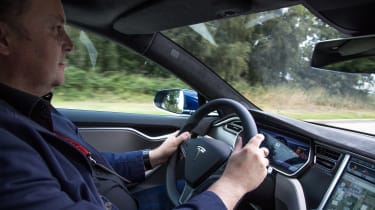 All versions of the Model S are subject to the recall after the problem came to light two weeks ago prompting Tesla to inspect an initial 3,000 vehicles as well as assembly procedures at its factory. Now it's contacting customers by e-mail and asking them to bring their cars in for inspection.
According to a Tesla spokesperson: "In early November, a customer sitting in the front passenger seat turned to speak with occupants in the rear and the seat belt became disconnected The seat belt is anchored to the outboard lap pretensioner through two anchor plates that are bolted together. The bolt that was supposed to tie the two anchors together wasn't properly assembled."
There has been only one confirmed incident of the problem, not usually enough to trigger a full recall, but Tesla wants to be seen as taking the lead in protecting its customers. Diarmuid O'Connell, the company's vice president for business development, told the Automotive Press Association that: "Our North Star for these things is what's right for the customer."
Find out more about the new Tesla Model 3 here...