Electric car servicing and repairs in the UK: costs, pitfalls and finding a local garage
The popularity of electric cars is growing exponentially. But with more and more on the road, where do you go to get your pride and joy maintained and repaired?
Electric cars are here to stay. Before too long, they'll be the only option open to new car buyers in the UK and a little while after that they'll be the majority of all cars on the road. That, of course, means people are going to need to service, maintain and repair electric cars in rapidly increasing numbers.
The environmental angle is a big selling point for electric cars but to get the full benefit the car needs to be used for a long time, not treated as a disposable commodity. That means we need the availability of high quality servicing and maintenance from dealers and independent garages that know what they're doing.
This is a big challenge for the car industry. Electric cars are different to the internal combustion engined vehicles we've been using for a century. The right training and tooling are needed before mechanics used to petrol and diesel cars can turn their hand to EVs or even plug-in hybrids. Right now, electric car owners can take their cars to main franchised dealers where the investment in the necessary skills should have happened but in the future we will also need cheaper, independent options to keep older EVs on the road.
Change is afoot in the industry to meet the demand but electric car owners can be forgiven for having many questions about when, how and where to get skilled technicians to work on their cars. We'll answer some of the most common questions below and pay a visit to one of the UK's leading independent electric car service centres to find out how it should be done.
How often do electric cars need servicing?
Like most modern cars, the majority of electric cars will tell you when a service is due. The car's on-board computer will take into account usage patterns and mileage before telling you to head to a service centre for a check-up.
Typical service intervals for electric cars are a little bit longer than for petrol or diesel ones, but not by much. Some models, like Volkswagen's ID.3, only need servicing after the first two years and then annually or every 18,000 miles after that. Nissan's Leaf has 18,000-mile/one-year intervals and Hyundai recommends servicing every year or 10,000 miles for its EVs. The general rule is to follow the manufacturer's service intervals and get the car checked promptly when that service indicator light comes on.  
Is electric car servicing expensive?
Servicing an electric car should be substantially cheaper than for petrol and diesel cars. There are fewer moving parts and consumables to worry about in an EV so less expense involved in buying parts for each service. There's no engine oil or oil filters, cam belts, fuel pipes or exhaust systems, the list goes on but all it adds up to fewer things to go wrong and replace. 
It's often suggested that the extra weight of the batteries in electric cars will make them harder on tyres and brakes but the difference generally is not huge. It's true that tyre wear can be increased but electric cars often use specially developed EV tyres to improve efficiency and mitigate this problem. The standard brake energy regeneration systems, that slow electric cars to recoup kinetic energy, also significantly reduce the amount of use the brakes get, limiting wear in most cases.
Electric car servicing is made cheaper still by the widespread availability of servicing plans that let owners pay for the first few services upfront at reduced cost or at fixed prices when the time comes. These plans make it easier to draw comparisons between servicing costs on electric and ICE cars and EVs come out significantly cheaper in most cases.
Research by Go Ultra Low showed that servicing and maintenance costs were an average of 23 per cent cheaper for EVs than for ICE (internal combustion engine) cars over a three-year/60,000-mile period. 
What kind of maintenance work needs to be done on an electric car?
Just like with an ICE car, electric cars have a service schedule mapped out by the manufacturer that tells the mechanic working on the vehicle what needs to be checked and when. Typical checks include the battery coolant, tyres, brakes, brake fluid, transmission fluid (if your EV needs it), lights, suspension, cabin air filters, wiper blades and air-conditioning systems.   
How do I find an electric car service centre near me? 
If you have a new electric car that's under warranty you will want to get it serviced and repaired at a main franchised dealer. Once the warranty is up, you have a choice to continue with main dealer servicing or find an independent garage that may be cheaper.
EVs use high voltage technology and can be dangerous to work on without the correct tooling and experience. This is why it can be difficult to find an independent garage to work on your older EV. More and more garages are getting set up to do the work, however, and a good place to start your hunt for an electric car service centre near you is the Hybrid and Electric Vehicle Alliance. This organisation has a list of approved specialist repairers on its website that will have all the necessary tools and diagnostic equipment to work on electric cars. 
Can you service an electric car yourself?
The days when anyone with a Haynes manual and a big enough bag of spanners could service a modern car are probably long gone. Modern vehicles of any type are hugely complicated and many will require specialist tools and diagnostic computers to do servicing and repair work properly.
Electric cars add a further dimension of difficulty because of the high voltage electrical systems and we would not advise owners to attempt to service their cars themselves. Of course, making the usual DIY inspections of lights, tyres, wipers and other components on the car is definitely advisable. So is following the manufacturer's guidelines on charging patterns to preserve the health of the car's battery.  
Case study: inside Cleevely Motors EV workshop
Range  anxiety and charging may be a big concern for electric car drivers, but as today's new models begin to appear on used-car forecourts, for many motorists the focus will shift to how to keep ageing EVs on the road.
Partnership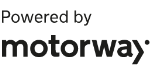 Need to sell your car?
Find your best offer from over 5,000+ dealers. It's that easy.
As it stands, few mechanics or workshops are qualified to work on electric vehicles, such is the complexity of the battery and motors, and the added risk that comes with maintaining this kind of high-voltage componentry. Even some franchised dealers don't have the necessary kit or training to safely carry out otherwise basic tasks. 
It's because of this that Matt Cleevely, managing director of Cleevely Motors, decided to diversify his business. The family-run garage was opened by his grandfather in 1962, and Matt has been part of the furniture for the best part of three decades, servicing and repairing all types of car from the company's base in Cheltenham, Gloucestershire.
In 2017, Matt and his wife Claire bought a second-hand Nissan Leaf. "We had a horrendous buying experience," he tells us. "We went to two dealers, neither of them knew anything about the cars; they kept pointing me towards their petrol and diesel models. I went out and bought a car from another dealer 30 miles away."
At the time, electric vehicles accounted for around one per cent of the market (today it's more like 14 per cent) and yet Matt – a man with a passion for technology and the way things work – saw an opportunity to develop Cleevely's offering, and redefine its future in the industry.
He found himself asking how he could keep Cleevely going for the next generation. "EV was just up and coming," he recalled. "I thought 'that's an interesting technology', and it falls in with my own beliefs about renewable energy."
And so his electric-car business was born. While Cleevely continues to welcome petrol and diesel drivers to its shop, EV bookings have rocketed from one or two a week when they started five years ago, to 30-40 per cent of its workload.
Matt describes Cleevely's primary function as a "hand hold" for people as they transition from petrol to electric vehicles. "We've had to change our strategy and adapt what we do as a garage," Matt tells us. "We had to treat early [electric-car] customers very differently to the ones that we are probably going to get from now on. The adoption curve is a steep one, and there's a lot to learn."
As well as offering servicing, MoTs and repairs, there is a range of used EVs for sale. You can even rent a Tesla to try before you buy. "What gets people into EVs is bums on seats," Matt tells us, as director and head of sales David Smith shows a couple around a red Tesla that Cleevely currently has in stock. "We rent [the Model S] out to people so they can have the experience without the expense," Matt says. "They can make their own decision from there."
But Matt's message is one of sustainability, too. His team would rather figure out a way to repair a customer's car than write it off and sell them a new (or used) one. A good chunk of Cleevely's early business was in removing and replacing faulty cells on Mk1 Nissan Leafs, extending the life of vehicles that would otherwise be deemed scrap.
To help facilitate many of these repairs, Cleevely is a member of the Hybrid and Electric Vehicle Repair Alliance (HEVRA), meaning it's regularly checked to ensure it has the right qualifications, tools and equipment to service and repair electric and hybrid vehicles. But the partnership works both ways: while HEVRA supports Cleevely with any questions or queries it might have, Matt and his team offer feedback on any new and important findings they come across when working on customers' cars.
One such example came about recently when Cleevely was asked to take a look at a salvaged Volkswagen ID.3. The car had been involved in a minor accident in which the airbags had gone off, causing the pyrotechnic fuse to activate, cutting power to the car's drive system. Every VW dealer in the local area said the car needed a brand-new 58kWh battery – at a cost of almost £16,000.
"[The owner] phoned me up and said: 'the pyrotechnic fuse has gone off, what can you do about it?" Matt says. "So I spoke to HEVRA and said: 'what do I need to know?' We researched it, bought the parts, stripped it down; Volkswagen in its ultimate wisdom wrote a line of coding that says these units can never be used again. That they're scrap."
Yet Matt and his team found a workaround, and while it did require VW to input some code, over the air, direct from the brand's HQ in Wolfsburg, Germany, at the end of the job, Cleevely's hard work saved the customer thousands.
"That information has been fed back through to HEVRA so every independent garage on the network has it," Matt says. "The two parts were £1,600, plus £450 labour." But while the nature of the business is changing, Matt's workshop looks and feels like any other service centre or local garage. There are cars of every make and model up on ramps, technicians with torches peering under bonnets to locate those frustrating, erroneous rattles, plus all the noise and furore you'd expect in a place like this. 
There's a couple of people working the phones, which seemingly never stop ringing, plus a small back office, and toolboxes stacked high with all the spanners and wrenches an outfit like this might need. The customer waiting area doubles up as a training room for new staffers, too.
Matt's vision and passion for what Cleevely does have accelerated the growth of the business in a way he never thought possible. Such is the demand, he's now taken over the unit next door, as well as the one over the road – with the latter housing a huge number of spare parts that allows Cleevely to be less dependent on third-party suppliers.
That expansion extends beyond the warehouses Cleevely occupies on the Lansdown Industrial Estate, which is two minutes' walk from the train station, though. Last year the firm launched Cleevely EV Mobile – a remote unit, servicing and repairing electric cars up and down the country.
"I don't fear change, I try to embrace it," Matt tells us. "I'd like to now concentrate on the mobile side of the business; I see this as the biggest area of growth, rather than insisting everyone comes to Cheltenham."
Like everything Matt touches, this diversification has been a runaway success, and one that will see the mobile team's pair of pure-electric MG5s each cover up to 60,000 miles this year. The demand is there; a strong social media presence and repeated positive customer feedback mean the calendar is booked up several weeks in advance.
 Whether it's replacing a faulty traction battery heater on a Mercedes B 250 e, or routine maintenance on an out-of-warranty Kia Soul EV, Cleevely has regular appointments spanning from Exeter to Inverness and beyond.
Asked if Cleevely might consider opening another branch, perhaps in London or the north of England, Matt is understandably apprehensive. "I'm very conscious of our reputation," he says. "At every stage of growth I've really focused on how it'll affect our reputation and whether we're spreading ourselves too thin. There have been times when we've been close to letting people down. I don't want to let people down; it's my family name above the door."
Get answers to all your burning electric car questions with our guide...