Toyota and PSA to end joint production of city cars from 2021
Toyota agrees to purchase PSA's share of Kolin plant where Aygo, 108 and C1 are made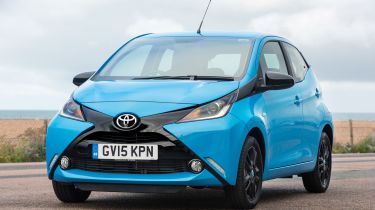 Toyota has struck a deal with PSA to take sole financial ownership of the Toyota Peugeot Citroen Automobile plant in Kolin by 2021 - production site of the Toyota Aygo, Citroen C1 and Peugeot 108 city cars.
The Japanese company states that it fully intends to continue employment and construction of the Peugeot 108, Citroen C1 and Toyota Aygo at the plant, which produced a total of 199,000 vehicles in 2017.
However, the move means joint production of A-segment cars between Toyota and PSA will end early next decade, and while Toyota has committed to producing PSA's current generation city cars for the time being, there is no word as to whether the companies will continue to co-develop and build A-segment vehicles beyond 2021.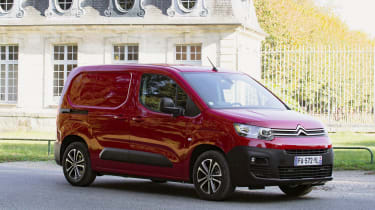 The Kolin joint venture opened in 2002, with the first-generation Aygo, C1 and the Peugeot 107 launching in 2005. Second-generation versions of the vehicles were launched in 2014.
At the same time, the companies have announced that from late 2019, PSA will supply Toyota with the Berlingo's C-Van platform, adding a compact light commercial vehicle to Toyota's European line-up
Toyota and PSA started their collaboration on the construction of light commercial vehicles in 2012, with the Toyota Proace, Citroen Dispatch and Peugeot Expert being the result. The joint venture produced 135,000 vehicles for the 3 brands at Group PSA's plant in Hordain, France.
Later next year, the partnership between Toyota and PSA will expand, enabling Toyota to offer a compact van based on the Citroen Berlingo and Partner platform. The aim being for the parties to benefit from similar production and development cost optimisation to that achieved by the existing mid-sized van deal.
The Executive Vice President of Toyota Motor Corporation, Didier Leroy, marked the agreement stating: "Our agreement allows each company to play to its strength, while sharing technology and development costs. Our commitment to the Kolin plant demonstrates Toyota's philosophy of producing cars where we sell them and our long-term manufacturing presence in Europe."
What are your thoughts on the new agreement between Toyota and PSA? Let us know in the comments below…