Toyota and Lexus to launch three electric cars by 2021
Toyota and Lexus plan on launching three new all-electric cars with plug-in hybrid powertrains also in the pipeline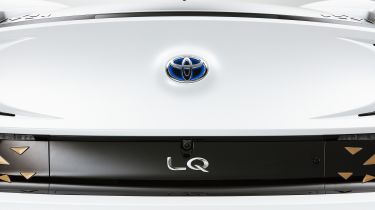 Toyota and Lexus are to bring three pure-electric cars to the market by 2021, insiders at the brand have confirmed.
The firm wouldn't expand on which models would be offered with EV powertrains, though the autonomous Toyota LQ and Lexus EV concepts will be unveiled at this month's Tokyo Motor Show.
• Best electric cars to buy 2019
Lexus, meanwhile is ready and able to offer plug-in hybrid powertrains with its model range, but won't do so until market conditions are right. Toyota recently revealed a plug-in version of its popular RAV4 SUV, however, suggesting a similar system could be fitted to models like the Lexus NX in time.
Car makers operating in Europe have to meet fleet average CO2 emissions of 95g/km by 2021. A Lexus insider confirmed parent company Toyota is in "pretty good shape...up to 2021 based on current projections" with regard to meeting these targets, but research by Jato indicates the firm's average emissions were sitting at 99.9g/km in 2018 – meaning the company needs to lower them further within the next two years.
Hybrid models like the Prius and Corolla have enabled Toyota to stay ahead of all car makers apart from Tesla and Smart in the CO2 game, but adding pure-electric and plug-in hybrid variants to their respective line-ups will set the firm well on track to hit its target of less than 95g/km. 
"The core [plug-in] technology exists, we're ready with it," said Naohisa Hatta, Lexus's deputy chief engineer for the RX, adding that: "when the time comes and the business case makes sense" the firm would introduce these options.
Lexus bosses also cited evidence that buyers of plug-in hybrids recharge their cars' batteries frequently in the early stages of ownership, but that company car owners would rather fill up using their employers' fuel cards, rather than their own electricity at home.
What do you think of Toyota and Lexus' plans for fully-electric cars? Let us know in the comments below...