'If Vauxhall wants inspiration, it could do worse than copy Peugeot'
GT X Experimental concept brings new optimism for Vauxhall, and learning from its PSA sibling will help, writes John McIlroy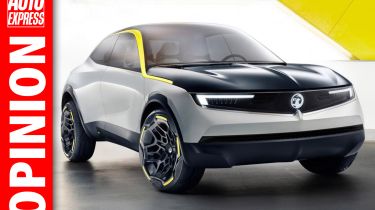 We've had to wait a few months, but this week we finally get our first glimpse of how the future could look for Vauxhall, one of the UK's best-loved car brands. The new concept, called GT X Experimental, isn't about to make production tomorrow. But the firm does say its design cues will "cascade across future models" and that its front end will "be the new face" – so it gives us a good preview of how the next Corsa will look when it arrives in 2019.
Vauxhall's future has been called into question more than once since PSA Peugeot-Citroen acquired General Motors' European operations last autumn.
• PSA seeks £705m refund from GM over Vauxhall emissions
But now, under the guidance of former Renault man Stephen Norman, there's renewed optimism and vigour at the company, with a fresh marketing campaign that appears keen to assert the firm's Britishness, and the promise of a rapid transition onto newer, fresher platforms and engines from PSA's box of tricks over the next two to three years.
If Vauxhall wants inspiration on how it can flourish, it could do far worse than study the tactics employed by its stablemate, Peugeot.
Barely three years ago, it was on its knees; now it's enjoying huge success with its 3008 and 5008 SUVs, and it's launching an all-new version of its 'big family car', the 508, with real confidence.
Of course, if Vauxhall wants to get itself into the same position by the start of the next decade, Norman and his team will have to go through the same cultural shift as Peugeot. That'll mean avoiding heavy discounts and pre-registrations, and focusing instead on residual values and the total cost of ownership. It'll be tough, but it could be worth it.
Read our review of the new Peugeot 508…