Vauxhall promises Ampera-successor EV and sub-Adam city car
CEO of Vauxhall sister-brand Opel announces commitment to electric cars, and officially confirms sub-Adam city car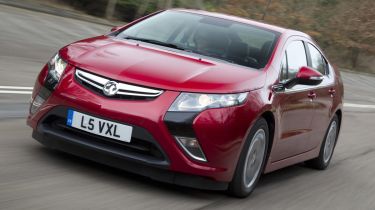 Vauxhall-Opel's CEO has confirmed the company is planning a successor to the slow-selling Ampera electric range-extender car, and a new entry-level city car set to cost around £7,000. Bosses have previously told us it'll be badged Viva.
Announced in a series of official tweets, Opel boss Karl-Thomas Neumann said the new models will form 'part of [Opel's] massive product offensive – with 27 new vehicles in the 2014-2018 time frame'. The first of these new models - the heavily revised Corsa supermini – made its debut earlier in July 2014.
On electric cars, Neumann appeared to be undeterred by lacklustre results for the petrol-electric Vauxhall/Opel Ampera, which will be discontinued in 2015. Despite only 332 Amperas being sold across Europe in the first five months of 2014, Neumann tweeted: 'We see [electric] mobility as an important part of the mobility of tomorrow and we will continue to drive down costs and deliver affordability.' Currently, the cheapest Vauxhall Ampera model retails for £28,750, after the £5000 government incentive for plug-in cars has been deducted.
It's not yet clear if Vauxhall-Opel's Ampera successor will be a pure electric car, like the Nissan Leaf, or another range-extender EV supplemented by a petrol engine. Neumann only went as far as saying: 'After the eventual run-out of the current generation Ampera, we'll introduce a successor product in the electric vehicle segment.'
Meanwhile the Opel boss quashed rumours that Opel would spawn a complete low-budget range to fight Dacia and Datsun. 'Opel will not move into the low-budget segment', Neumann clarified. "We will leave this to others!"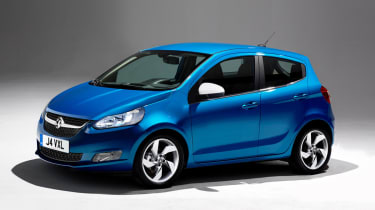 However, Neumann did promise there would be a new entry-level model, as revealed by Auto Express in a world exclusive in June 2014. The new Viva will be based on the next-gen Chevrolet Spark from elsewhere in the GM stable. Vauxhall intended to price the car from £6995, though Opel's CEO reassured '[it is] no budget car, but a real Opel, [with] quality, innovation, [and German engineering]!"
Expect the new Viva to receive GM's new three-cylinder turbo engines, gunning for sub-100g/km CO2 emissions and a 70mpg official economy score.