New Vauxhall Astra GSe 2023 UK review
A first UK drive in the Vauxhall Astra GSe doesn't change our perception of the car
Find your Vauxhall Astra
Offers from our trusted partners on this car and its predecessors...
Or are you looking to sell your car?
Advertisement
Verdict
The Astra GSe makes some pragmatic sense as a company car, but even if judged as a 'warm' hatch, it falls far short of expectations, because of laggy, underwhelming power delivery and less-than-thrilling handling. Vauxhall could have taken this car much further without compromising day-to-day driving too much, so it feels like either a missed opportunity or an appetiser for a spicier entree to come later. Here's hoping it's the latter. 
Vauxhall used to have a wild side. It had a run of enormously powerful, VXR-badged cars that tasked their front wheels with far too much power, married to aggressive, in-yer-face bodywork.
The results were mixed, but certainly never boring. But sadly, it wasn't a sub-brand that lasted. We haven't had a VXR in years, and its milder replacement, a revival of the 'GSi' badge, had barely been around before Vauxhall ditched it. 
Now, though, Vauxhall has a range of GSe models. As hinted in the last letter, these cars are electrified, and yes, the treatment has been applied to the Astra, which was perhaps the best of the old VXRs. But don't go thinking this is a return to the bonkers old days of overwhelmed front wheels, nor that this is even a renaissance for something warm like the GSi models. 
You only have to take a quick look at the recipe Opel/Vauxhall has used to understand why. The stats seem healthy enough, with the Astra GSe producing 222bhp and 360Nm of torque. That's not far off the power of the original Astra VXR, and quite a bit more torque.
The thing is, those outputs come from a plug-in hybrid powertrain – the same one fellow Stellantis brand Peugeot fits in its 308. Only there, no performance badging is involved, so it seems a touch disingenuous to apply some here. A PHEV with a 12.4kWh doesn't make for a particularly light car, and as such, the Astra GSe isn't far off 1,800kg, which means its 0-62mph time is a modest 7.5 seconds. 
It does feel a little quicker than that figure suggests it might, but there's little fanfare in the way the power is delivered. Instead, the overriding impression is one of lag. The eight-speed automatic gearbox takes a long time to kick down, and when you lift off, the throttle is curiously slow to close, presumably to improve fuel economy. Meanwhile, when you request a downshift via the steering wheel-mounted paddles, the transmission isn't exactly quick to respond. The sound from the 1.6-litre, inline-four petrol element of the powertrain is nothing to write home about, either. There is a 'Sport' mode to go with the default 'Hybrid' mode and the electric-only setting (officially it offers up to 39 miles of electric-only running, but 25 miles is a more realistic figure), but it makes little difference to the driving experience, other than prompting the gearbox to shift down one or two more additional gears under full throttle.
Vauxhall has, at least, done a surprising amount of suspension work which goes some way to justifying the new badge. The car sits 10mm lower than other Astras on 11 per cent stiffer springs, and there are bespoke frequency selective dampers from Koni. These are particularly clever – despite being passive, each is effectively two dampers in one thanks to an additional valve which opens up during certain parameters, changing the flow of the oil. And finally, the steering has been retuned. 
Partnership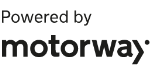 Need to sell your car?
Find your best offer from over 5,000+ dealers. It's that easy.
Despite all of this, the Astra's Manta GSe-inspired wheels are wrapped in Michelin Primacy 4 tyres, which provide a bit of a hint of the Astra GSe's true nature. It's far from a hot hatch in its handling profile, and indeed, 'warm' might be a bit of a stretch, too. 
The damping is a good match for UK roads, tackling tarmac imperfections confidently and always settling quickly after larger hits. This is welcome when plenty of new cars that don't purport to be performance cars are punishingly firm, but still, the engineers could have probably got away with making the GSe a little stiffer – there's a reasonable amount of roll in tighter corners. Meanwhile, the steering is a nice weight, but it offers little in the way of feedback.
Grip and traction are fine, for the most part, but you don't need to be pushing the GSe hard before the front tyres squeal in protest as the car transitions to understeer. The weight of the car won't help in this regard, but we can't help but wonder how a set of more performance-focused tyres might improve matters. 
We can't accuse the Astra GSe of being 'all show, no go', however, as visually, it doesn't do a whole lot to distinguish itself from its stablemates. There's a bespoke front bumper which looks marginally more aggressive than the standard part, and those aforementioned new wheels, but that's it. Thankfully, the Astra is already a handsome car, and these small alterations do enhance it further. 
Inside, it's a similar story. There are some new GSe-branded, Alcantara-clad sports seats, but as for the stuff you spend all your time looking at when behind the wheel, it's mostly as per the rest of the range. That means a lot of familiar-looking Stellantis switchgear, but in a slightly cheaper-feeling setting than the Peugeot 308. We prefer the more conventional layout here to Peugeot's controversial i-Cockpit, though. 
Like all Astra Hybrids, the GSe gets Vauxhall's Purepanel Pro infotainment system, which works out of a 12-inch touchscreen next to an instrument cluster of the same size. The former is OK in terms of response, uses a logical layout, and features crisp graphics plus wireless Android Auto/Apple CarPlay smartphone connectivity. Other equipment highlights include a 360-degree parking camera, Vauxhall's Intelli-Drive 2.0 suite of driver-assistance systems, wireless phone charging and a head-up display. 
In terms of practicality, the Astra's interior is merely OK in terms of space, with a somewhat cramped rear section of the cabin. Meanwhile, the boot space takes quite a hit due to the hybrid system, dropping from 422 litres to 352, just as it does in the 180 version of the Astra hybrid. 
The GSe costs £41,050, which makes it the most expensive Astra. The car feels at its best during day-to-day driving, where it's relaxed, refined, and quiet, particularly when running on electrical power only, but then the same can be said of the other hybrid Astras. 
The GSe starts to make more of a case for itself when you look more closely at the finances, though. It's only £150 more than the Astra Ultimate, which uses the less powerful hybrid system and, at the time of writing, it's actually nearly £50 cheaper on a PCP deal. Being a PHEV, we'd assume it'll be more popular as a company car, and it performs well here, too, being in the same eight per cent BiK band as the other hatchback hybrid Astras. Be warned, though, the Sport Tourer estate requires a rate of 12 per cent. 
| | |
| --- | --- |
| Model: | Vauxhall Astra GSe |
| Price: | £41,050  |
| Engine: | 1.6-litre turbocharged four-cylinder petrol + e-motor |
| Power/torque: | 222bhp/360Nm |
| Transmission: | Eight-speed automatic, front-wheel drive |
| 0-62mph: | 7.5 seconds |
| Top speed: | 146mph |
| Fuel economy: | 256.8mpg |
| CO2: | 25g/km |
| On sale: | Now |
Vauxhall's mid-sized SUV has also received the GSe treatment, read more about the Vauxhall Grandland GSe...