Vauxhall Corsa - best first cars for new drivers
The Vauxhall Corsa is an attractive car for young drivers - blending practicality with inexpensive running costs at a cheap price-tag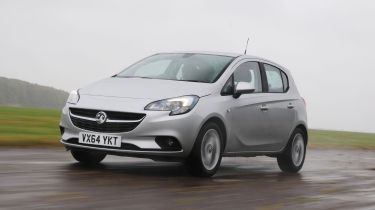 The Vauxhall Corsa is a common sight on British roads and it's easy to see why. A constant thorn in the side of the Ford Fiesta, the Corsa isn't outstanding in any specific area, rather, it offers a fine balance of style, refinement, interior space, technology and driveability at competitive prices. 
If you're a young driver, the chances are you've thought about a Corsa or at least had one recommended to you. Low insurance groups will appeal to drivers with zero no claims bonus and there are also plenty of attractive finance deals Vauxhall offer to get young drivers behind the wheel of a Corsa. 
While other hatchbacks become 5-door only, the Corsa is one of the few still available as a three- or five-door. There is just one engine currently on sale, a 1.4 petrol with either 74bhp or 89bhp. Both of these cars offer similar real-world performance and efficiency so it'll come down to your budget and the kind of deal you can coax out. 
For environmentally conscience drivers, the sixth-generation Corsa will feature an all-electric 'Corsa-e' although it will cost over £26,000 when it goes on sale in 2020. As the current fifth-generation or 'Corsa E' nears the end of its lifespan and interest shifts to the new model, there should be some attractive deals available at dealerships.
Top 10 best first cars for new drivers 2021
Vauxhall Corsa