Vauxhall Corsa Excite review
A strong mix of kit, affordability and efficiency make the current Vauxhall Corsa an appealing supermini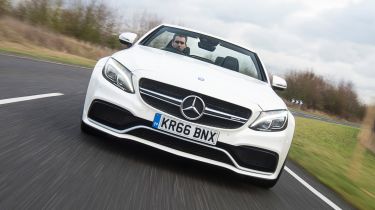 If your focus is on cheap fun, the Vauxhall Corsa Excite is a good place to start. Choose the newest 1.0 turbo engine and the latest car is much better to drive, and with lots of big car features coming as standard, the Vauxhall is great value for money if you want a practical, well-equipped compact hatchback.
The Vauxhall Corsa Excite boasts a great haul of kit: Bluetooth, 16-inch alloys, air-con, DAB, automatic headlights and wipers, cruise control, heated steering wheel and front seats, and USB connectivity all come as standard. That means this mid-spec supermini comes fitted with lots of tech that we're more used to seeing on cars from a few classes above.
The Excite is classed as a special edition model, but there are still plenty of engines to choose from. Most are petrols, and a 69bhp 1.2 opens the range. There's an 89bhp 1.4 above this, which also gets the option of an automatic gearbox and stop-start – but you can also get a 1.4 turbo with 97bhp if you're after a bit more poke.
The only diesel in the range is Vauxhall's ageing 1.3-litre unit that produces 74bhp – Vauxhall says it'll return a best of 76.3mpg and emit 99g/km CO2, meaning it's the only road tax free engine available on the Excite trim level.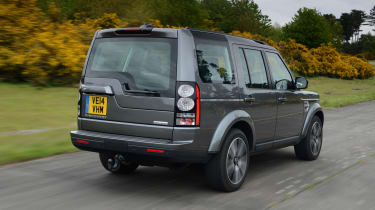 However, the pick of the range is definitely the new 113bhp 1.0-litre three-cylinder petrol turbo. It's punchy and refined, with 0-62mph taking 10.3 seconds, and in real-world driving it's almost as efficient as the frugal diesel. Official figures are 57.6mpg combined with 114g/km CO2.
It's not quite as good as the Ford Fiesta to drive, as the Corsa isn't as precise. But with a bespoke suspension setup for the UK the ride is good, and the car deals with bumpy British B roads well. There is a noticeable amount of roll due to the softer setup, but this trade-off means it's more comfortable on long cruises than the sharper Fiesta.
The current Corsa's styling isn't a massive step on from its predecessor, but the design is tidier and looks similar to the Vauxhall Adam city car, which debuted the firm's new family appearance. What it does mean is that the Corsa now has the looks to match rivals from Ford and Mazda.
Like the majority of compact hatchbacks, the Corsa is available as a three-door or a five-door – although the more practical five-door is £600 more expensive like-for-like.
One drawback is the 285-litre boot. It sits in between the Ford Fiesta and VW Polo in terms of space, but a high loading means it's not the easiest to pack.
Now read our long-term test review of the Vauxhall Corsa Excite.