'Too many VW Group models end up pointlessly competing with each other'
Volkswagen Group has five separate brands constantly competing with each other, but only the consumer loses out, says Mike Rutherford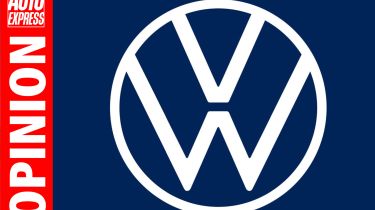 The largest employers on the planet – the likes of the Chinese Army, McDonalds, our NHS, and the Volkswagen Group – don't get everything right.
For instance, despite having more workers, brands, versatility and street cred than its closest rival (Toyota), the German giant sells fewer cars, suffers bigger fines (mostly Dieselgate-related) and makes lower profits. Yes, I'm impressed that the group employs up to 700,000 people across the globe, but more of these staffers must start the long-overdue process of separating out the four (five if we include Cupra) mainstream sister brands within this ever-growing family.
The way I see it, Skoda and SEAT sit at the bottom, Cupra and Volkswagen hold the middle ground, and Audi resides nearer the top. That said, they are all far too close in terms of bottom-mid-range model line-ups, product quality (each is about the same), prices and more. Often these brands and their products pointlessly compete with each other in their own showrooms. That's daft, and horrendously expensive. And it is you, dear consumer, who pays for this in-house competition, which merely converts, say, a SEAT customer into a VW buyer. Ridiculous.
A perfect example of illogical overlapping is that while the marketing team at Skoda spends fortunes promoting its 3.6m sub-supermini (Citigo), there are near-identical versions of the car being expensively marketed by a different army at Volkswagen (Up!), then a third bunch at SEAT (Mii). What's the point? It'd be more sensible for the VW Group to have just one entry-level/sub-supermini range. The most natural bargain/value brand is Skoda, so give the Czech firm the sole rights to produce, badge and sell this little runabout. And if it's a must for the three brands to continue with their own versions, let's at least have very distinct first-time-buyer, utility/commercial, and perhaps even luxury versions.
Michael Jost, product strategy boss at the VW Group is coming around to this, and has confessed that he needs to "manage brand identities more clearly". About time too, mate.
Having driven them all, I can tell you that there is very little (apart from badge snobbery) between the bog-standard 1.0-litre versions of the Audi A1, SEAT Ibiza, Skoda Fabia and VW Polo. None of them feels like a bargain-basement or a premium product. All are better-than-average, boringly similar, and their prices aren't that different.
A £12k, stripped-out, bargain-basement Fabia at the bottom, followed by a slightly higher-spec Ibiza, an even higher-spec Polo, then a £20k truly premium A1 (the current one isn't) would be a far more sensible and diverse supermini mix for the VW Group.
It could, and should, be so cost-effective and simple. All SEATs and Skodas would be two-wheel drive, modestly equipped and such great value that Dacia would wince. Then Cupras and VWs could be slightly more luxurious and classy. Audis that are premium and, in turn, pricey will then sit proudly at the top of the pile. Think of this as the end of ill-thought-out overlapping, and the start of proper choice for VW Group customers.
Partnership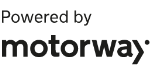 Need to sell your car?
Find your best offer from over 5,000+ dealers. It's that easy.
Do you agree with Mike? Let us know what you think in the comments below...