Cut your car running costs with Volkswagen engineering
Find out how Volkswagen precision engineering lowers the cost of running a car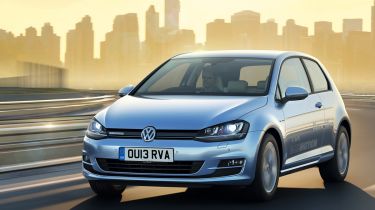 It's easy to focus purely on the bottom line when buying a new car. But the upfront cost is only part of the total you'll pay during ownership. Choose a Volkswagen and you'll benefit from precision engineering that'll help you minimise these whole life running costs, in a number of ways.
Fuel efficiency
Volkswagen has taken the lead in terms of fuel efficiency, as it's at the forefront of automotive research and has invested heavily in new and innovative technologies. Economy and CO2 emissions figures have become key factors in most drivers' buying decisions, and Volkswagen has made those decisions easier with its range of clean and efficient cars.
Advanced turbo petrol and diesel engines serve up more power when you need it but also use less fuel in the process, with eco-tuned BlueMotion models grabbing the headlines thanks to their amazing efficiency figures. Many are also exempt from road tax. Yet Volkswagen's focus on engineering and technology means these cars drive as well as the standard versions – from behind the wheel, you don't feel that you're making any compromises.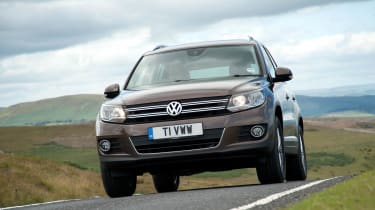 A lot of the technology used in the Volkswagen BlueMotion range has been adopted by the rest of the Volkswagen line-up, which has helped to bring wholesale cuts in running costs on petrol and diesel models alike.
The technical innovations range from Start/Stop and energy recuperation systems to low rolling resistance tyres and eco-tuned aerodynamics. Not every car has every feature, but BlueMotion Technology means for example, that even the powerful 2.0-litre 140PS TDI diesel Tiguan can return 53.3mpg fuel economy on a combined cycle and emits just 138g/km of CO2.
• How precision engineering makes Volkswagens fun to drive
On the petrol-powered Polo BlueGT, clever Active Cylinder Technology shuts down two of the four cylinders when they're not needed to maximise efficiency. The DSG twin-clutch transmission on many Volkswagens, meanwhile, provides the convenience of an automatic without the usual penalty in running costs. This is Volkswagen engineering at its finest.
Depreciation
Although you can't fail to notice how much you're spending on fuel, depreciation is the hidden cost of owning a car. As soon as you get the keys to your showroom-fresh model, its value will start to drop – but a Volkswagen will typically retain more of its value over a typical model lifecycle than equivalent models from most other mainstream brands.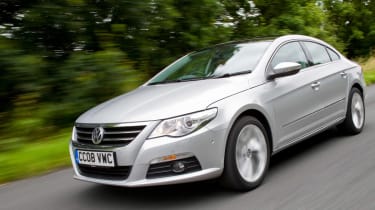 This is mainly because the company's cars are so utterly desirable. They're known for being tough, solidly constructed and reliable – qualities that appeal to new and used car buyers. So Volkswagens are in demand whether they're nearly new, three years old or have been on the road for a decade.
The motor trade loves Volkswagens too, and this is reflected in the cars' resistance to depreciation – any model that's still worth over 40 per cent of its new price after three years is performing well, but the price experts at VIP Data predict that the most desirable Volkswagens will fetch nearly 60 per cent of their showroom value after this time. By new car standards, they're a great investment.
Insurance
Before owners see how their Volkswagen's strong residual values have protected their investment they'll already have been impressed by how little they've had to pay to insure their car. 
Partnership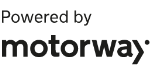 Need to sell your car?
Find your best offer from over 5,000+ dealers. It's that easy.
As the brand's models aren't the cheapest to buy, you might expect them to bring expensive insurance premiums but Volkswagen engineering keeps insurance costs to a minimum.
Not only do insurers approve of the tough, durable construction – which they know will stand up well to damage in the event of an accident – they also give a big thumbs-up to the long list of active and passive safety equipment available.
Advanced security features also add to the appeal of a Volkswagen to insurers. The result? Low insurance group ratings – the up! city car ranges from groups 1E to 4E and the classy Passat family car from groups 16E to 26E. Even the high-performance Golf GTI sits in a competitive group 29E. 
Volkswagen engineering - saving you money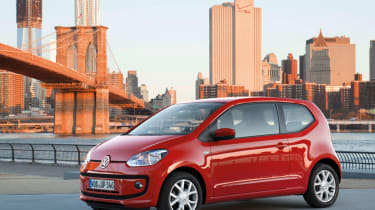 So it's important to do all the sums when choosing your next new car. Yes, a Volkswagen is sometimes more expensive to buy than a rival model, but it's well worth it.
Because the advanced engineering that underpins every Volkswagen guarantees low running costs. You'll soon make up the difference and all the time you'll be enjoying the many other benefits of owning and driving a Volkswagen.
Volkswagen Precision Engineering on video
Explore the benefits of Volkswagen engineering with our video series...
• The Volkswagen experience
• Wet and wild in a Volkswagen Beetle Cabriolet
• Shaken but not stirred in a Volkswagen Tiguan
• Safe and sound in a Volkswagen CC
• Watching the weight of the Volkswagen Golf
Find out more about the benefits of Volkswagen engineering here