Muller admits VW emissions fix could stretch into 2017
Volkswagen boss talks of regaining trust and difficulties in fixing dieselgate cars in VW conference address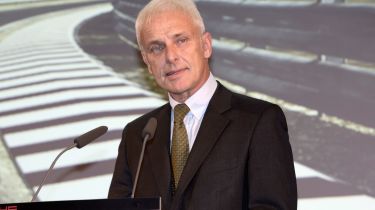 Volkswagen Group boss Matthias Muller has promised to "lay the foundations for a new, better Volkswagen" - but admitted that the company has fallen behind schedule in its plan to fix cars involved in the dieselgate scandal, with the work potentially stretching to 2017.
Speaking at VW's annual conference, where the company confirmed a drop in sales volumes of two percent between 2014 and 2015, to just over 10 million vehicles, VW CEO Muller said that a management restructure at the firm and a focus on electric vehicles and connectivity would put the company on a sounder footing after the most turbulent six months in its history.
• VW emissions scandal: everything you need to know
"The drive to break the records set in past years has at minimum been interrupted," said Muller. "To be quite clear: that doesn't disturb me in the least. We are pursuing a different agenda this year - and are adjusting our priorities anyway. More than ever, our most important currency is our credibility and the trust in our brands, in our products and in Volkswagen itself.
"Regaining that trust will be our most important task over the next few months. All else takes second place to this at the moment. But that does not mean that we have buried our ambition. Quite the opposite. We do not plan to make it easy for the competition to weaken us. We will fight for every customer and every car."
Difficulties in finding fixes for dieselgate cars
Muller admitted, however, that VW has encountered difficulties in finding technical solutions for some of the cars involved in dieselgate. "Our first priority is to assist the affected customers by offering convincing technical solutions. This will remain our most important task until the very last vehicle has been put in order. I admit that we are not as far as we would like to be in this," he said.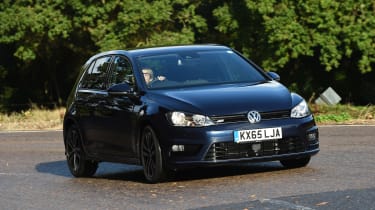 "There has been an unexpected delay in the further rollout of the plan," he added. "While we are making progress with Audi and SEAT, we are still working at full speed to develop a final solution for the Volkswagen Passat."
It was revealed this morning that in the hours leading up to the press conference, Germany's transport authority approved proposed software fixes for the Golf. Work on the refits for that car is expected to start within the next two couple of days, while fixes for the Passat look to be approved in the next couple of weeks.
Muller also denied any plans for a buy-back scheme in Europe, stating the company is confident they can provide a fix for all affected cars. He said: "A carry over of what is under discussion in the US to other parts of the world will not happen."
VW's goal is still to complete all remedial work by the end of 2016, although Muller acknowledged for the first time that it could slip into 2017. He said, "At the beginning of the year we had a plan ready but it had to be reworked because we didn't get approval from the German transport authorities when we thought we would. But the target is still to complete this work by the end of this year; we'll see then whether we have to go beyond that and into the first quarter of 2017. The aim is to regain the trust of our customers; on that basis we shouldn't shift this goal."
Muller also confirmed the Group is not looking to sell any of its 12 brands to cover the costs for the emissions scandal. He said: "The 12 VW Group brands a strength, not a weakness. We will not be looking at a divestuture."
Speaking to Auto Express, Muller admitted that since other car makers have been implicated in emissions manipulation, he has held discussions with other CEOs over regaining consumer trust in official fuel economy, CO2 and NOx tests and results. Mitsubishi, for example, recently admitted to mishandling the fuel economy figures for its cars since 1991.
Muller said the whole industry would need to work together to re-establish consumer trust. He said:"For the past few days I've had intensive contact with other CEOs, and we need to look into the question of how to maintain or establish our image over the coming months."
Still targeting 20 new models by 2020
Muller suggested that a new structure for VW's management would allow the company to react more quickly as it tries to develop "new mobility solutions" in the next five years, launching more than 20 new models by 2020. "In the past, our work was strictly separated by function. R&D developed, Procurement procured, Production produced, and so forth. Even minor decisions were frequently made by the Board of Management or its Chairman," he said.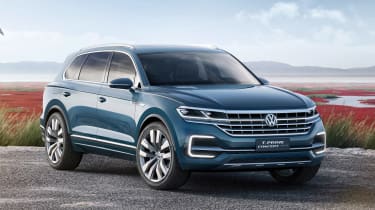 "Right from the start, I have always insisted that apart from more efficient structures, what our Group needs is a new mindset and a new leadership culture. This has been misunderstood by some as a mere reflex in response to the shortcomings which resulted in the diesel issue. What I mean is something else: we can have the best minds and a great organisation, but without the right attitude and mentality, that gets us nowhere.
• VW's electric future explained
"An open culture, the courage to make innovations and speak your mind, as well as true willingness to cooperate are all part of this. As is a constructive approach to dealing with mistakes. It's good to see how this new mindset has already begun to take hold. Our goal is to make the Volkswagen Group more efficient and faster, more entrepreneurial and courageous, more sustainable and technologically more progressive."
Volkswagen also revealed the payoffs received by former members of the board of management who left the company during the dieselgate crisis. Former chief executive Martin Winterkorn received over nine million euros (£7m) as VW paid his salary through to the end of 2016, although he has deferred 30 per cent of this until the start of 2017.
What do you think of VW's response to the emissions scandal? Let us know in the comments below...