VW to cut 23,000 jobs in five years
The ongoing emissions scandal will see VW Group cut 23,000 jobs in order to save €3.7 billion a year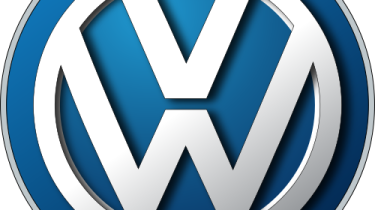 Volkswagen has announced it will axe 23,000 jobs in the next five years as part of a restructuring plan to help the troubled German carmaker bounce back from the diesel emissions scandal.
VW and its trade unions have been working on a plan to revive the brand's future since June. The cuts are estimated to save the VW Group €3.7 billion (£3.2bn) a year, with the company hoping to increase its profit margins from 2 per cent to 4 per cent.
The Group will cut 23,000 jobs in Germany alone, but has insisted the reduction in the workforce will be accomplished without compulsory redundancies. Instead, it will cut the jobs via "natural fluctuation and partial early retirement, taking the demographic curve into account." The VW Group currently employs 610,000 people across 31 countries
The savings are much needed, as VW is facing an ever-growing legal bill. Earlier in the year, the Group agreed to a record-high settlement worth $14.7billion (£12billion) in the US to compensate affected owners. Individual lawsuits against the company are also building up.
Part of the agreement is said to include VW's future commitment to electric vehicles. Last year, VW Group announced its new Strategy 2025, a plan to build 30 electric vehicles in the next decade. Part of the strategy involves improving the productivity of the German plants by about 25 per cent, according to VW.
Volkswagen expects the intensified focus into electrification to create a further 9,000 jobs in the future, as the German carmaker ramps up investment into electric vehicles and digitalisation. The Group promised to invest €3.5 billion (£3bn) into the "transformation of the company."
Plants at Wolfsburg and Zwickau will continue to build electric vehicles based on the Modular Electric Drive Kit (MEB), with the Brunswick plant building VW's battery systems. A plant in Kassel is to develop the MEB drive system, while VW's factory in Salzgitter will produce and supply the MEB drive system components. The latter will also feature a new pilot facility for battery cells and cell modules.
Reports of VW Group and the IG Metall engineering union planning job cuts already emerged before the 'Dieselgate' emissions scandal erupted, but the aftermath of the crisis will certainly have expedited the process.
Dr. Herbert Diess, Chairman of the Brand Board of Management of the VW Group, said: "With the pact for the future, Volkswagen will be taking a major step forwards. The pact represents a fundamental transformation of the value stream, the development of new competences and strategic investment.
"We will be strengthening the company's economic viability and competitiveness and will be safeguarding the future of our plants. The socially compatible loss of jobs will be offset by the creation of jobs in other units."
Will the job cuts and investments into electric vehicles help secure VW's future? Tell us in the comments below...