Best Volkswagen campervan conversions
A Volkswagen campervan conversion is a great choice if you want to get away at the drop of a hat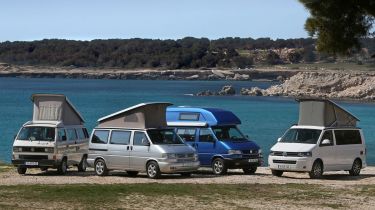 Ever since the Volkswagen Type 2 arrived back in the 1950s, companies have offered Volkswagen campervan conversions that take advantage of their practicality and popularity. Whether it's the original Type 2, which is now a bona fide classic, or a later Transporter, these campervan conversions offer buyers a car that can whisk them away at short notice and offer sleeping for at least two people, but usually more.
While an original Type 2 is now a classic car that commands typically high prices, the model itself didn't cease production in South America in 2013, and as a result it's possible to get one for a reasonable price to convert into a campervan.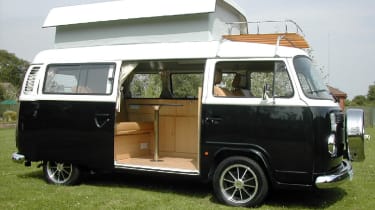 One such company that specialises in campervan conversions is Danbury Motor Caravans. The Bristol-based company was recently taken over by Vanworx from Weymouth, Dorset, and it still offered Brazilian-built Type 2 campervans up until the middle of 2020. These are decked out with all the kit you need to go camping. This will include a dormer roof which pops up to create sleeping space, a kitchen with fridge/freezer, a CD stereo and of course a sofa that folds out to create another bed. With prices from around £15,000, these Type 2s are among the cheapest ways to get into campervan life, and thanks to their popularity, you'll likely get back what you paid for it when you decide to sell it on.
That's one of the real benefits of a campervan conversion - their popularity and limited numbers mean residual values are among the strongest anywhere on the market.
If you're looking to hire a campervan, then a more reliable modern model is likely to be a better bet. Look at a previous generation Transporter, and you'll have modern mechanicals to rely upon. The T5 and later T6 have both become a go-to choice for fans of outdoor pursuits like surfing, just like its predecessor. And as a result the VW will hold its value better than conversions based on the Mercedes Vito, Vauxhall Vivaro and Renault Trafic, and even the Ford Transit.
Visit your local Volkswagen van dealer, and you can get your hands on the latest T6.1 California. This factory built conversion has everything you could possibly want, from neatly integrated kitchens with masses of storage to heaters and a bed in the lift-up roof. Plus, options include three-zone air-con, a 32-litre coolbox and Wi-Fi. However, these models are pretty pricey, starting from north of £56,000 and only increasing from there. If you need more space, then VW also offers the Crafter-based Grand California, but that starts from a whopping £73,000.
If you don't have such a big budget, you can get an existing Transporter or Caravelle converted into a campervan at a fraction of the cost. Some have even turned the smaller VW Caddy van into a camper (and VW has also showcased a California concept of the latest Caddy 5), although this will have limited space. Yet whichever model you go for, there's a legion of companies queuing up to do the work for you, and a variety of custom options.
Partnership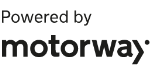 Need to sell your car?
Find your best offer from over 5,000+ dealers. It's that easy.
Whether you want a full campervan, complete with a pop-up dormer roof to make space for a bedroom, or simply a day van for short trips out with the family, the best starting point for a conversion is a long-wheelbase Caravelle or Shuttle, as it has the anchor points for rear seats, plus rear heating and soundproofing, that a Transporter van won't.
Either way, a long wheelbase will obviously give you more room, while the 178bhp 2.0-litre TDI diesel will provide more power when fully loaded than the 138bhp version. Convert an older, used van, and you could even go for a 2.5-litre diesel.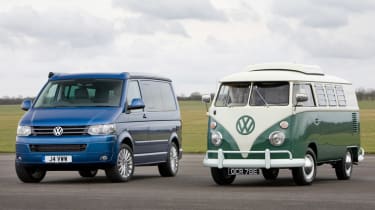 Once you've got your van as a starting point, you can decide exactly how you want to kit out your camper – something that's obviously not an option with a factory conversion. And whether you get a company to do the work or do it yourself, the first step is to fit proper insulation. Swivel functions for the driver and front passenger seats are also essential, as is a Rock and Roll bed.
The latter incorporates seatbelts and crash protection, so can be used to seat passengers on a journey, before being converted into a double bed with ease. Even when folded out, the bed leaves space for a kitchen in most campervan conversions – many will comprise a two-burner stove, a sink and a Waeco fridge, as well as plenty of storage cupboards.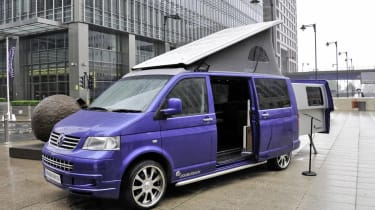 Need room for more than two people to sleep? A pop-up roof obviously adds to the cost, but it brings an extra bedroom up above. Danbury also offered an upgrade called the Doubleback, with a slide-out rear that boosted space. Find one of these, and you've got an even more practical campervan.
So there's clearly a whole host of options for anyone considering a VW campervan conversion. But whether you want a factory-built model, prefer to go down the aftermarket route or are looking to carry out a DIY conversion, you'll end up with one of the safest investments on the car market – as the Volkswagen campervan is always in demand.
Have you ever owned a VW campervan? Tell us about it in the comments...