Bobby dazzlers: 50 years of Volvo police cars
We drive Volvo's first British police car – alongside its latest – as the brand marks 50 years of fighting crime
The traditional chrome police bell tucked behind the grille of the Volvo 121 Amazon sounds like something from an old black and white 'cop caper'. Back in the sixties, its insistent jingle would've sent a shiver down the spine of speeding motorists in Hampshire – but it was ringing the changes for a bold new era of policing on Britain's roads.
Until the first of Hampshire Constabulary's new Volvo Amazons hit the road – 50 years ago, in 1965 – UK police forces had always run British-manufactured cars. It was an age when the motorway network was in its infancy, and forces around the country were patrolling at the wheel of everything from Austins to Wolseleys – with Daimlers, Jaguars, MGs, Rileys and Rovers among others in between.
With so many homegrown marques to choose from, Hampshire Constabulary displayed a maverick streak when replacing its ageing and ponderous Austins Westminsters and Riley 6/110s. Partly motivated by frustration at its British cars' poor reliability, for six months it evaluated a Citroen DS and the Volvo against the British Humber Super Snipe estate. The Amazon proved the fastest, most agile and most reliable choice, so the force ordered four in 1965.
• Find out where Volvo ranked in our 2015 Driver Power Survey
These Volvos are believed to have been Britain's first-ever 'foreign' traffic police cars, their deployment being all the more obvious as they were also among the very first UK police cars to be painted white instead of traditional black. The Amazons' high-profile arrival was duly accompanied by a storm of nationalistic outrage, and the shocking matter of foreign cop cars on British roads was even raised in Parliament. But the vehicles proved their worth, and police Volvos have been on duty for half a century since.
The car pictured above – registration number FOR 298D – was the second Amazon to enter service. It's back in the possession of the Hampshire force after officer Steve Woodward discovered it rotting in a Welsh barn. Following restoration, it now appears at police functions and family days, and is the earliest-surviving foreign police car in the UK. John Bradley ran Hampshire's police fleet for 20 years, and worked for the force for 45 years until retirement in 2006 – a notable career that was rewarded with an MBE from the Queen. He remembers the Amazons well, having driven them 'in period' at the start of his service.
"The officers loved them," he says. "The cars they'd had before were all older tech, and this was something that looked and felt completely different. The Volvo had a great gearbox, lots of power and torque, and officers would always try to grab the keys before anyone else."
Even today, a quick spin behind the wheel reveals those aren't the Amazon's only qualities. After an estimated 550,000 miles, the well worn seats are still comfortable, while the large-rimmed wheel and tight turning circle make the car feel agile and easy to manoeuvre even without power-steering. Performance is lively, too, as shortly after the cars entered service tuning firm Ruddspeed provided twin-carb upgrade kits that boosted the four-cylinder engine's power to 118bhp. This was considered essential, due to the weight of police kit the Amazons were being asked to carry.
Partnership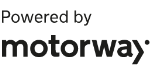 Need to sell your car?
Find your best offer from over 5,000+ dealers. It's that easy.
"Driver feedback was excellent," says John, who oversaw the force's purchase of subsequent generations of Volvo police cars. "Build quality was superb compared with British models of the time, they were known for safety and handling, and the reliability was really good."
Hampshire Constabulary went on to use 144 and then 244 saloons (the iconic Volvo 'brick') as Area Cars, right up to the early nineties – although for high-speed motorway work the force was running Jaguar XJ6 saloons in the eighties, followed by a short spell with the BMW 5 Series.
It was in the early nineties that the Volvo motorway patrol car started to attain near-cult status across the UK, with Hampshire and many other forces choosing the fabled 850 estate – especially the turbocharged T5 versions that were good for nearly 150mph. The V70 has remained a firm police favourite, and British cars have all but disappeared in police colours. Instead, other continental marques such as Audi, BMW and Mercedes have followed Volvo into the gap left by the disappearance of once-familiar Rover V8s and V6-powered Ford Scorpios and Vauxhall Omegas.
Modern Jaguars are generally considered too expensive and too short of boot space for police work, while the once-ubiquitous Range Rover has been usurped by the BMW X5.
Recent years have, however, seen a significant decline in the numbers of liveried motorway patrols. Official figures show uniformed traffic officer numbers declining from 7,000 in the early noughties to 4,300 today. Forces instead seem to rely on cameras to catch law-breakers, while uniformed Highways Agency staff help keep the traffic flowing.
Volvo and others still supply vehicles for traffic police roles, of course, but the emphasis has switched towards unmarked cars and an ever-increasing demand for armed response units. "There's been a big change in the types of role police use our cars for," says Volvo's Special Vehicles manager, Ian Reger. "It's a move away from the motorway-type model where Volvo used to dominate, and we've seen a massive increase in armed-response vehicles instead."
He continues: "While you could use pretty much any car for basic patrol work, in our sector they have to meet tough operational requirements first and foremost. There aren't many vehicles that can take a ton of equipment and ammunition, plus five police officers, and then be driven at more than 100mph to respond to an emergency."
To help make the point, Volvo Special Vehicles loaned Auto Express its latest V60 police car demonstrator, which features a 230bhp D5 diesel not currently available in the 'civilian' V60 range. We didn't drive it fully laden, but with engine mods from Volvo's performance arm Polestar and a smooth-shifting eight-speed automatic, it pulls like a train with seemingly effortless torque. It handles securely, and is comfortable and relaxed at speed, too.
Latest 'police spec' includes reinforced 17-inch alloys, boosted anti-roll bars and self-levelling suspension, plus an uprated electronics platform that'll cope with the additional police lights and communication systems.
Ultimately, though, it's still all about keeping officers safe and comfortable in a vehicle that can get to an incident reliably and in the shortest-possible time, while laden to the hilt with ever-increasing amounts of kit.
The technology has advanced in leaps and bounds, and the roles may have evolved, but 50 years on the Amazon's underlying strengths are still the ones that count.
What do you think of Volvo's police cars? Leave us a comment below...