Tales of the scorpion: celebrating Abarth's 70th anniversary
It's Abarth's 70th anniversary and we have been invited to Milan to join the party as thousands of fans celebrate the tuning company
Company founders can be relied on to produce memorable quotes. Take W.O. Bentley's desire to build "a fast car, a good car, the best in its class"; Enzo Ferrari's proclamation that "aerodynamics are for people who can't build engines"; or Henry Ford's recollection in his autobiography that "any customer can have a car painted any colour that he wants so long as it is black."
To these might be added a line from Karl Abarth, founder of the sports car and tuning firm that has borne his name for 70 years. Karl – or Carlo, as the Austrian became known after he moved to Italy in 1934 – once declared that there is "a certain satisfaction in humiliating bigger and more expensive cars with a modest hatchback".
And, just as Bentley still has a reputation for offering some of the finest vehicles in the world, Ferrari continues to engineer legendary powerplants, and Ford has retained its knack of building no-nonsense cars with mass appeal, so too does Abarth still specialise in building small but wicked cars with the potential to outshine larger competitors.
As well as pithy one-liners, automotive firms are also partial to an anniversary. Witness Citroen's centenary celebrations, MINI's marking of 60 years, or the Mazda MX-5's 30th birthday bash.
It's Abarth's turn now, and the Italian firm invited Auto Express to the Milan Innovation District (MIND) in Italy to join thousands of 'Abarthisti' and their cars, seven decades after Carlo founded Abarth & C. in Bologna, northern Italy.
Abarth owners are a passionate lot, often investing heavily in their cars with modifications and aftermarket personalisation options. Members of the 'Scorpionship' – as the Abarth community is officially known – are also likely to join one of the 77 owners' clubs and their 100,000 members dotted around the world – or set up a club if one does not already exist in their area. We'll join these owners and their vehicles shortly; first, it's time for a new car.
Perhaps 'new' is stretching it – the Abarth 695 can trace its roots back to the 2007 Fiat 500, after all. But it's bad form to gripe at a party, and the Abarth 695 70th Anniversario certainly looks the part: with its two-tone heritage paint job, 12-position rear spoiler and quad exhausts, it's a fitting tribute to seven decades of Abarth, and the 1,949 examples set for production are likely to be snapped up by loyal fans.
Our first member of the Abarthisti, Marco Baldovin, 28, is vice president of the Turin Abarth club, and tells us: "I've loved the marque since I was five and my father took me to the races." Like many here, Marco has modified his Abarth 500, which produces 217bhp. "It's got Bilstein Powerflex suspension parts, Brembo brakes, plus a custom exhaust and intercooler. I won't modify it any more, it's perfect." 
Marco's car may have been significantly modified, but it's nothing compared to some of the models we see at the gathering. One 500 has been kitted out with scissor doors; another has four-wheel drive, the engine from an Alfa Romeo 4C, and 300bhp. We see paint jobs and decals of varying degrees of taste and success, while some of the exhaust systems that owners have fitted to their cars presumably sound evocative from the comfort of the cabin, but are nothing less than uncomfortable at close range outside.
Partnership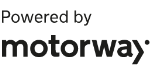 Need to sell your car?
Find your best offer from over 5,000+ dealers. It's that easy.
Roll cages, vast, exposed intercoolers, ground-scraping front splitters, and lights and bumpers fitted from later-generation cars are all on display today, with no two vehicles alike – even if something like 90 per cent of the cars on display are 500s, 595s and 695s; a smattering of 124 Spiders and some heritage metal break up the small car's monopoly, though.
Ben Au, originally from Hong Kong but now calling Teeside home, left his Porsche 911 and an Escort Cosworth back in Asia when he came to the UK, but there was one car he couldn't leave behind: his Abarth 500. "They're just so much fun. For under £20,000, what else has this heritage, credibility and driveability? There's a love of the brand, and camaraderie."
To describe Ben as passionate about Abarth would be an understatement. The list of modifications he has made to his car is so extensive, and he speaks in so much detail, that our pen can barely keep up.
Highlights include a custom stainless steel exhaust manifold; a specialised hybrid turbo that helps provide 230bhp at the wheels; a huge custom intercooler; JRZ adjustable suspension; and more body modifications than we can count. The car itself is an aesthetic tribute to Ferrari, to the extent Ben calls it a 500 GTO – even if neither Ferrari nor Abarth are delighted with the bespoke Scuderia/Abarth badges he's fitted to the wings.
And while the entry point into the Scorpionship lifestyle is reasonably affordable, Ben happily admits he is around £40,000 into his car. "For what I've spent on this I could have a Boxster and be like everyone else," he tells us. "But why would I want to do that?"
It shouldn't really come as a surprise that modifications are such a huge part of the Abarth picture; Carlo himself started tinkering with vehicles at a young age, as Luca Napolitano, head of brand for Abarth, explains.
"Carlo was still a kid living with his mother in Vienna, and was racing from the age of just 10. All his competitors were older, so he worked with a cobbler and wrapped a leather belt around the wheels of his scooter to improve its grip."
As well as modifications, racing is also in Abarth's DNA; "races are the best teachers on the road", Carlo once said. That spirit remains alive and well today, with Enrico Brazzoli winning this year's R-GT Cup in his 124 R-GT, and Abarth laying on a 1.9-mile track at their event for members of the assembled Abarthisti to sample.
Speaking of the 124, Bertie Bryant was the first UK customer to take delivery of Abarth's modern two-seat convertible. Bertie, from Ascot, Berks, has lowered his car and had it tuned to 200bhp, although it looks more stock than many of the models we've seen today. "I fell in love with Abarth straight away", Bertie says. "The noise, the performance, the handling."
And, as president and founder of the UK's Abarth Owners Club, Bertie's passion for the brand has since been shared with others."I realised there was an Abarth forum, but not a club. I studied computer science at university and built the owners club website for my dissertation. My dad encouraged me to launch it and before I knew it, I was hosting events with hundreds of people, and we now have 15,000 people in our Facebook group."
As well as being seven decades since the foundation of his company, 2019 marks 40 years since the death of Carlo Abarth; and if the passion we bore witness to in Milan shows us anything, it's that Carlo's love of driving, racing, and modifications is as alive and well in his fans today as it was in his lifetime.
What has been your favourite car from Abarth's 70-year history? Let us know your thoughts in the comments section below...