90 per cent of Aston Martins to be electrified by 2030 with full EV planned
DBX PHEV SUV to kickstart electrification plans in 2023 with fully electric Aston planned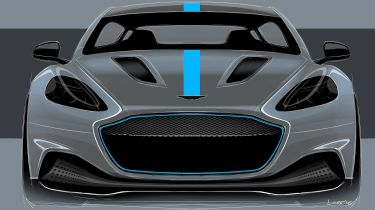 Aston Martin has outlined plans to electrify 90 per cent of its line-up by 2030, with plug-in hybrid and fully electric models coming in the next few years. 
Aston Martin Chief Executive Officer Tobias Moers stated that Aston Martin will launch its first fully electric car by around 2025.
"Electric drive is part of our journey and our product plan for the future. We should achieve something by the middle of the decade - that's the ballpark. That's the period of time and I think it's crucial.
"We have re-established engineering in the company on a different level and we have a lot of possibilities in mind. We have to finally do that, we have to finally line it up, but we have a clear ambition for 2030."
The firm's DBX SUV will kickstart this change as part of Aston's 'Project Horizon' transformation business plan and will be launched "before 2024," according to Moers, while the brand's mid-engine Valhalla supercar's powertrain is under review.
Last year, Aston Martin strengthened its relationship with Mercedes as the German brand upped its stake in the luxury British car maker to 20 per cent, giving Aston access to Mercedes' electric car technology including next-generation electric motors and battery tech. 
"The PHEV DBX will be before 2024, but we have to run the adaptation of all the Mercedes' technology transfers, and that needs time - but in 2023 we're going to have that with us," Moers said.
A reassessment of the mid-engined Valhalla supercar's powertrain is also under discussion. It was originally revealed with a twin-turbo V6 petrol-electric powertrain designed and built in-house by Aston Martin. However, a Mercedes-sourced power unit could be possible.
Moers commented, "Valhalla at the minute will get a redesign - probably it's a bit of a different drivetrain than the company thought before, because with the transformational technology agreement with Mercedes there are other chances for us regarding the combustion engine.
"But we still have an electrified powertrain, we still have kind of a hybrid style, we still have really breathtaking technology. But we have to talk with our clients first and we have to show the new Valhalla, so to speak, to our customers. We're going to do that over the course of the next three to four months."
Moers believes that Aston "will still have pure-combustion engines for track toys," which fits with the firm's plans to expand its Valkyrie hypercar line-up with more model derivatives, including an even more focused AMR version.
It's also unlikely that the current DB11, Vantage and DBS models will be electrified. "They have been on the market for a few years and need a refresh. This is what we're doing currently." Moers said.
"Do we have a chance to electrify them? This is what we're investigating at the moment - I'm not sure about that because they have a transaxle layout [where the gearbox is mounted on the rear axle], it's a specific sports car layout and it's not that easy. It's really complicated."
Partnership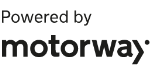 Need to sell your car?
Find your best offer from over 5,000+ dealers. It's that easy.
Moers pointed out that any next-generation versions of these vehicles could be fully electric.
"We're going to have a facelift by the end of 2022, beginning of 2023 for these cars and we still have the same platform. I'm not happy that we don't have any electrification, but we're working on that.
"For the next generation there's no way out, it should be a BEV, absolutely, and this is what we'll consider."
Check out the latest on Jaguar's plans to go all-electric by 2025...