Long-term test review: Audi A7 Sportback
Final report: Audi A7 Sportback has all the tools of the executive trade, so we'll be sad to see it go
Find your Audi A7
Offers from our trusted partners on this car and its predecessors...
Or are you looking to sell your car?
Advertisement
Living with the Audi A7 has proved its technology is easy to get along with, and in most areas it's the best car in its class. There are a few jobs for the facelift, but I'll miss the Audi more than I expected to.
Mileage: 9,992Economy: 37.9mpg
A period of time away from our Audi A7 meant that when I got back behind the wheel, I was reminded how unobtrusively good it is at so many things.
It's a Jack of all trades, but while I'd stop short of saying it's a master of none, after a few weeks apart I was also reacquainted with its foibles when I got the keys back.
• Audi A7 Sportback 2018 review
Over the last 9,000 miles I've relished the Audi's ability to make any journey so easy. I've come to realise that there's no one stand-out feature for me, because everything works so well together.
The infotainment system is great once you're used to it, and the standard Virtual Cockpit complements this. The Bang & Olufsen stereo (part of the £1,895 Comfort & Sound Pack) is brilliant, but turn it off and you can bask in the car's refinement.
It's the interior that's key to much of the A7's appeal. The materials and construction are fantastic. This is what Audi has always been great at and it's putting clear water between itself and rivals with its latest range of cars.
Performance
The engine is great, too. Every time it purrs into life with a muted but muscular note, you're reminded of the easily accessible performance on offer. With 282bhp and 620Nm of torque, it cruised sweetly on the long trips I've made, reminding me just how effective a modern, 3.0-litre V6 turbodiesel can be in a relatively big and heavy car like this. Diesel isn't dead.
One of the trades Audi certainly hasn't mastered with the A7 is gearbox calibration, though. Occasionally it thumps first gear home after you've been sitting at a junction, and it's slow to kick down in the standard setting, then romps away as it tries to catch up with your request for a burst of performance.
I've taken to driving the car in Sport mode more recently because the gearbox performs better, responding to throttle inputs with less of a delay.
Another minor irk is the ride, but mostly the A7 deals with the UK's roads well. Our model sits on £2,000 optional air suspension and on three trips to the Continent this summer, where the quality of the tarmac shames the UK's roads, the 20-inch wheels and this chassis set-up were close to perfect.
I was reminded more than once just how decent a job the A7 was doing when back on UK soil every time the suspension soaked up the worst the uncompromising stretch of concrete that is the M20 could throw at it.
Those long trips highlighted the practicality on offer here. I loaded the 535-litre boot with camping gear, clothes, food and drink for trips to significant motorsport events this summer, and it swallowed everything without any real overspill into the cabin.
Partnership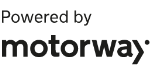 Need to sell your car?
Find your best offer from over 5,000+ dealers. It's that easy.
Headroom might be just a little tighter inside than legroom, but the space and calm cruising ability meant my passengers and I arrived at our destination fresh after a six-hour stint with only one fuel stop.
Something else I came to appreciate with the A7 is the Adaptive Cruise Assist – part of the £1,950 Tour Pack. It adds semi-autonomous driving capability that'll keep a set distance to the car in front and steer to hold you in your lane. On a quiet motorway it takes the sting out of the journey and proves its worth. But while it's clever tech, on a busy motorway I found the system a bit more frustrating.
Fast cruising shows the A7 in its best light, but for a 1,900kg car (closer to two tonnes with our model's extras, I reckon), it's agile enough. While it feels its weight, the rear-wheel steering means it turns in sharper than you expect. The last part of my commute is twisty, and the Audi acquitted itself fairly well, slightly knobbly ride on rough, country roads notwithstanding.
Fourth report: Audi A7 Sportback
Our Audi A7 Sportback helps out on brother's big day
Mileage: 7,649Economy: 39.8mpg
The Auto Express Audi A7 was pressed into service recently with one of the toughest jobs it'll face during its time on our fleet. I took command of the five-door coupé ahead of my brother's wedding, where the A7 was initially used to pick up supplies for the big day. 
• Audi A7 Sportback 2018 review
Its 535-litre boot easily swallowed 45 candlesticks, some table runners and a set of delicate glass decorations for the reception, all of which were kept protected by the supple air suspension set to comfort mode.
While the Audi was superseded by an Aston Martin Rapide for the happy couple's transportation duties on the big day, the A7 did become a chariot for the ushers, whisking us to and from rehearsals on the trip from Sheffield to Derbyshire.
With plenty of motorway miles to cover, this proved to be a stern test of the car's adaptive cruise control system. My run up the A1 included many changes of speed limit, and the Audi's semi-autonomous driver aids took the sting out of the journey completely.
The powertrain complemented them, too. The 3.0 TDI's effortless 620Nm of torque and incredible refinement are really impressive, and given the A7's considerable size and weight, it feels fast. However, one thing that perplexed me – and has other staff members as well – is the responsiveness of the gearbox. It takes some time to react to your throttle inputs, so the Audi is slow off the line, and when you ask for a burst of acceleration (on the motorway in particular) it feels like ages before it kicks down, rearing up and taking off. This jerkiness can have a real impact on comfort in the car.
Third report: Audi A7 Sportback
The Audi A7 Sportback's laser lights are just one piece of tech making the exec easy to live with
Mileage: 7,219Economy: 38.8mpg
The tech on offer in modern high-end cars is fantastic, and our Audi A7 is full of advanced kit. Summer's long daylight hours mean I haven't spent all that much time with the headlights on, but when I've used them – or when they've been activated automatically for me – I've been incredibly impressed.
Our A7 Sportback is fitted with the £1,150 laser headlight option. Matrix LED lights are standard, so even with oncoming traffic the Audi will still hold full beam, blanking out different combinations of LEDs to create a dipped beam 'box' so as not to dazzle drivers.
Very clever, but the laser light function that comes into play above 37mph is even better. You can't switch the lasers on manually; the car decides when to do it, and you'll know by a little icon that appears on the dash. That and the fact it's like someone has turned the sun back on.
They are so bright that the beams pierce the gloom and cast a glow far down the road. The enhanced visibility is impressive, bringing with it an improvement in safety, too.
In fact, there's lots of elegant use of light on the A7. Our car also has the multi-coloured extended interior LED light pack, as part of the £1,895 Comfort and Sound Pack. This adds LED strips on the dash and transmission tunnel, as well as in the doors and on the roof to highlight the contours of the cabin. It looks cool at night. So does the rear light set-up; you might have seen the adverts. It uses 292 individual LEDs that perform a sweeping dance on start-up and close down (the headlights do a similar animated scroll). It means it's instantly recognisable on the road from dusk to dawn.
Second report: Audi A7 Sportback
Four-wheel steering gives the Audi A7 Sportback exec a significant handling boost
Mileage: 6,011Economy: 38.5mpg
In my first report, where I picked up our Audi A7 Sportback from the dealer, I remarked on how much tech was crammed into the beautifully trimmed cabin. This is the way modern cars are going, with more connectivity and gadgetry – but they're still cars first and foremost and, for now, still driven by humans. So, bearing that in mind, what's the A7 like from behind the wheel?
This is a car that majors on comfort and refinement. Many long trips over the past few months have brought this home to me, especially the refinement.
Sounds from outside like wind and tyre noise are well attenuated due to the acoustic glazing. So well, in fact, that the whistle from the turbo is audible in the cabin, even on a whiff of throttle. Maybe I'm old-fashioned, but I don't mind this, nor the faint bassy rumble from the V6, as it connects you to the powertrain.
Comfort is mostly great as well. Air suspension (£2,000) controls the 20-inch alloys (£150), but hit a pothole and you still know those wheels are big.
It more than occasionally struggles to deal with badly surfaced B-roads, with drain covers sending vibrations through the body. At least on the motorway the A7 floats along serenely; especially on the slate-smooth surfaces on the Continent, as I experienced having travelled to both France and Belgium recently.
This comfort should be a given in an executive car like this, but the surprise is that despite the Audi's 1,800kg claimed kerbweight (with all the options on our car it'll be well over 2,000kg, I reckon) there's an acceptable level of composure when you start to push the pace.
The four-wheel steering (£1,900) helps manoeuvring by virtually shortening the car's wheelbase; it's the same principle in tight turns and on roundabouts, and with a little lock from the rear to help tuck the A7's nose in, it gives a nicely positive sensation once you're used to the speed of the steering and how the system works. There's still very little road feel, though.
Yet I very rarely drive the car in Dynamic mode, because although the body control is tauter and the steering response that little bit sharper, those nasty sensations from the ride are even more noticeable. Instead, I'm quite happy to put up with the looser damping and a bit of roll.
It's no sports saloon, then, but the Audi acquits itself really rather well. And while that grunty motor and quattro traction performance are good, I'm still yet to be fully convinced by the eight-speed automatic gearbox.
First report: Audi A7 Sportback
Our new Audi A7 Sportback impresses with its exec credentials and cutting-edge tech
Mileage: 5,053Economy: 40.2mpg
How do you say hello to one of the most technologically advanced cars on sale today? Well, to welcome Audi's new A7 to the Auto Express fleet and to fully understand all of the advanced kit on board, I went to my local Audi dealer to pick up 'my' new car and get a thorough briefing on how it all works.
That local garage is Watford Audi, where I was greeted on arrival by sales executive Gareth King. Although Audi hasn't always performed that well in our Driver Power dealer survey (the German firm's franchises finished 15th out of 26 brands in our most recent rundown), Gareth operated with all of the slick professionalism you'd expect from an Audi sales person – even when I had a little tech hiccup.
• Audi A7 Sportback 2018 review
We went through the example digital specification process, adding the options and extras that would bring our car's £58,155 list price up to the £77,045 total as tested. All fine there. However, when setting up the myAudi smartphone app that grants access to your car and some of its functions via your mobile, there was a slight snag with my device.
After some head-scratching, I was sent away with a code that – once my phone had been refreshed – thankfully worked. The Audi MMI Connect system is yet another app you can use, allowing you to send sat-nav destinations to your car remotely, check remaining range and even lock or unlock the vehicle. It's all really clever stuff.
There was more to take in following a full rundown of the A7's features in the handover bay, though. The 12.3-inch Virtual Cockpit is familiar from other models, but like the new A8 flagship limousine, it's a higher resolution here and works beautifully. It's one of the biggest advances in infotainment we've seen and works well with the other twin-screen set-up.
Both are HD touchscreens and get haptic feedback. The first is 10.1 inches and controls the multimedia; it's easy to use and conveniently placed. The second is 8.6 inches and features the climate controls. It isn't as well located, forcing you to drop your eyeline from the road to operate it, but I'm finding that with familiarity it's becoming more intuitive. The fingerprints and glare the glossy displays attract aren't improving, though.
Other options include an upgraded Bang & Olufsen stereo as part of the £1,895 Comfort and Sound Pack that produces a great, powerful sound, helped by the car's refinement (optional acoustic glazing improves this, too).
The 282bhp 3.0-litre V6 50 TDI unit is smooth and strong, and uses 48-volt mild-hybrid technology in a bid to boost efficiency as well. After a few long runs I'm achieving a strong 40.2mpg so far.
Less convincing than the engine is the eight-speed box. It's a match for the motor for refinement, thanks to smooth shifts, but on the motorway it's either sluggish to kick down or with a prod of the throttle drops two or three gears and then takes off. I hope it'll learn my driving style over time, or vice-versa, and things will start to improve.
I'm still in the throws of acquainting myself with the Audi, though, so many of its advanced features are novel and many are already proving to melt into the background when you don't need them, delivering exactly what you want when you want it. Take the £1,900 dynamic all-wheel steering. That's a lot of money, but given the A7 is nearly five metres long, it makes manoeuvring in tight spaces no harder than in a family hatch, plus it boosts agility at low speed.
I've got plenty of long trips planned over the summer, so I expect the car's refinement and comfort to come to the fore. For now, I'm dazzled by the tech, backed up with an easy-to-use interface.
*Insurance quote from AA (0800 107 0680) for a 42-year-old living in Banbury, Oxfordshire, with three penalty points.