Used Audi A7 Sportback review
A full used buyer's guide on the Audi A7 Sportback covering the A7 Sportback Mk1 (2010-2017)
Luxurious and crammed with tech, the A7 is generally reliable, and it won't break the bank to buy a decent used example. But running costs can be high, so ensure the example you go for hasn't been run on a shoestring by its previous owner. There are no poor choices to make in terms of picking a specific model, but an A7 with a 3.0 TDI engine makes a supreme long-distance cruiser for the whole family. If you find a car with the air suspension option you'll enjoy it even more, especially if it sits on big wheels, because this serves up a magic carpet ride and improves refinement.
When Mercedes launched the original CLS in 2005 it created a new segment: the swoopy exec saloon that looked more like a coupe. So when Audi came up with its CLS rival five years later, it went one better and gave the A7 hatchback practicality.
Pitched very much as a luxury large hatch, the A7 Sportback offered plenty of power and lots of kit in every spec, plus the sort of cabin quality and ambience that you'd expect of a top-line Audi. Stupendously fast S and RS editions eventually followed, as did more frugal models for those keen to minimise their fuel costs.
A second-generation A7 arrived towards the end of 2017, but this hasn't detracted from the dash the original model can cut. Even so, older luxury models can be a disastrous ownership proposition, so how does the A7 stack up as a used buy?
Models covered
• Audi A7 Sportback Mk1 (2010-2017) - Tech-packed executive hatch is a great choice, if you can handle running costs.
Audi A7 Sportback Mk1
History
The first-generation Audi A7 reached showrooms in July 2010 with 2.8 FSI or 3.0 TFSI petrol engines, while diesel buyers could choose from a 3.0 TDI in 201bhp or 242bhp forms. All cars came with quattro four-wheel drive except the 201bhp 3.0 TDI, but this was offered with 4WD from summer 2011; an S tronic dual-clutch transmission was standard on quattro models.
In January 2012 a 3.0 twin-turbo BiTDI joined the range with 313bhp. The Black Edition of November 2012 brought 21-inch wheels, sports suspension, an upgraded hi-fi and sportier interior trim. In August 2014 the super-frugal A7 Ultra arrived and the A7 range was facelifted. This meant a new grille, restyled bumpers, standard LED headlights and an improved infotainment system. 
Audi A7 Sportback Mk1 reviews
Audi A7 in-depth reviewAudi A7 3.0 TDI Ultra reviewAudi A7 3.0 TDI reviewAudi A7 3.0 TFSI review
Which one should I buy?
While the 3.0 TFSI petrol engine is superb, the diesels make the most sense, and are the more readily available. Most wheel sizes are fine, but really big rims produce quite a harsh ride, especially on S line suspension. Quattro cars are a little thirstier than those with front-wheel drive, although they're also much better at putting their power down.
No A7 is spartan, because even entry-level versions have a 10-speaker hi-fi, nav, automatic lights and wipers, leather trim, dual-zone climate control, 18-inch alloys, xenon headlights and a power-operated tailgate. The SE adds electrically adjustable front seats, a DAB radio, cruise control plus parking sensors front and rear. The S line offers 19-inch rims, sports seats and stiffer suspension that's lowered by 10mm.
Alternatives to the Audi A7 Sportback
Although the Mercedes CLS was the first modern luxury four-door coupé, it features a bootlid rather than a hatch, so can't match the A7 for practicality. It's still very desirable though, because it's luxurious, well kitted out, fast, safe and very well made. The BMW 5 Series GT and Porsche Panamera share these attributes, but add hatch usability. In the case of the BMW, don't be fooled by the 5 Series badge: the GT provides the interior space of a 7 Series.
Partnership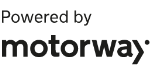 Need to sell your car?
Find your best offer from over 5,000+ dealers. It's that easy.
If the A7 is a bit big or pricey, don't forget the Audi A5 Sportback; in effect it's a smaller A7 with less powerful engines, which means it's cheaper to buy, as well as to run. 
What to look for
Noises
The A7's cabin can suffer from unwanted noises from the dashboard, console, seats and B-pillar trims. 
Headlamps
The optional full-LED headlights are superb, but they don't perform that much better than the xenon alternative. 
Alloys
Some A7s came on 20 or 21-inch wheels but, while these rims look cool, anything bigger than 19 inches can hamper ride comfort.
Connection
Lots of Bluetooth background noise is probably phone incompatibility rather than a fault with the car.
Interior
The A7 sits near the top of Audi's range, and the cabin is all you'd expect it to be: spacious, full of premium materials, ergonomically excellent, comfy and very well made. Also, the Mk1 is from the era when Audi's infotainment screens rose up from the dash, adding a touch of cool. It's best to view the A7 as a four-seater – the middle rear seat is cramped – but there's a 535-litre boot, or 1,390 litres with the seats folded.
Prices
Running costs
You can choose fixed (12 months/9,000 miles) or variable servicing (or up to two years/9,000 miles). Check-ups vary between minor and major, at around £250 and £400.
Plans are available, but must be taken out within two weeks of registration, else you have to wait until the car is three years old, from which point you can take one out until the car is 10 years old. Plans transfer with ownership, cost £450 and cover one minor and one major service. All engines are chain-driven, so there are no cambelts.
Recalls
The Mk1 A7 has been recalled three times. The first, in October 2014, covered possible brake servo damage leading to a lack of assistance, but not total brake failure.
An April 2015 action was for some 3.0 TFSI A7s, which could have fuel leaks. The last campaign, in February 2017, was for potential seatbelt and airbag problems in some cars made between May and October 2016.
Driver Power owner satisfaction
The Audi A7 hasn't appeared in our Driver Power satisfaction surveys, although the fourth-generation A6 on which it's based did rank 34th in the 2018 used car poll. Quite a few owners have had their say on our sister site carbuyer.co.uk, though, with all but one giving their A7 a four or five-star rating thanks to its strong reliability, comfort, refinement and luxurious cabin.