Audi S8 review
New tech-laden Audi S8 majors on ride and refinement, but can't deliver as a class-leading sports saloon
Find your Audi S8
Offers from our trusted partners on this car and its predecessors...
Or are you looking to sell your car?
Advertisement
Make no mistake, the Audi S8 is a proper performance car, with incredible pace and scarcely believable traction. Based on the standard A8, it remains a niche option, but for some it's the ultimate example of understated wealth.
Up against rivals such as the Mercedes-AMG S63 and BMW M760i, the S8 is attempting to entice customers with its own blend of brutish, muscle car charm and limo-style luxury. Does it succeed? Well, in truth there's not much in it. All these two-tonne super saloons are tagged with performance badges (AMG, M, S) that mean they have to deliver as a driver's car, as well as providing bundles of tech and luxurious refinement. BMW offers a seductive V12 engine, while the S8 has the most sophisticated suspension system Audi has ever designed for a production car. But, with its V8 venom and AMG engineering touches, the Mercedes is more fun and just shades it as one of the world's most complete cars.
Like other Audi S and RS models, the S8 sits at the top of the range and, in the absence of an RS 8, it's the fastest and most exclusive version of the A8 available. Using the standard A8 saloon as its base, the S8 adds a muscular twin-turbocharged, 4.0-litre V8 engine with 563bhp, as well as the usual subtle, but purposeful  styling tweaks to the exterior. There's unique alloy wheels, silver detailing on the grille, lower body trim and door mirror caps, discreet badging and four tailpipes, while the Audi approach to interior design seems to define understated luxury. Power output is actually down compared to the previous S8 Plus version (600bhp), but there has been a slight increase in torque to 800Nm. 
Audi will be expecting the £100,000 S8 to compete against other performance luxury saloons, in particular from BMW and Mercedes. Persuading customers away from its key rivals with superior refinement, a luxurious, stylish cabin and more driver tech than any other previous model.
Engines, performance and drive
Unflappable four-wheel drive grip makes the Audi S8 a performance car for all weathers
The Audi S8 feels much like an old-school muscle car. The V8 engine is a brute, and the four-wheel drive powertrain ensures limitless traction in any weather.
Audi's recent S models have offered a surprising degree of driver interaction. The new S8 doesn't deliver that, but with bags of cutting-edge technology it's still more capable than its 2.2-tonne kerbweight would suggest. Along with the R8 supercar, the Audi S8 could be considered one of Audi's performance flagships. In the car's latest generation, in fact, Audi has thrown every bit of technology it can think of at the A8, to ensure it's an accomplished performance car as well as a luxurious limo.
A key upgrade over the previous car is the inclusion of Audi's predictive active suspension. Using the air suspension found on all A8s, the predictive aspect uses cameras to monitor the road ahead, adjusting the suspension accordingly with electronic actuators. So, as you're approaching a speed bump, the car subtly rises, allowing the suspension to fully absorb the change in elevation.
Partnership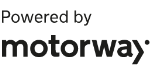 Need to sell your car?
Find your best offer from over 5,000+ dealers. It's that easy.
The suspension can also tilt the car into corners, by up to three degrees in Comfort+ mode. It can raise the car by 50mm to make stepping in or out a little easier, too. Of course, the S8 also packs in other features we've seen elsewhere in Audi's range, including all-wheel steering, and cylinder-on-demand technology to reduce fuel consumption at a cruise.
With Audi's 4.0-litre, twin-turbocharged V8 petrol engine, the S8's performance credentials are in no doubt. It's much like the engine we've seen in the latest RS 7, and in this application develops 563bhp and 800Nm, transmitted to the road through Audi's quattro all-wheel drive system.
Engines
With a twin-turbo 4.0-litre V8 petrol unit, it's no surprise the S8 is rather rapid in a straight line. It offers acceleration that wouldn't have looked out of place in a supercar a few decades ago. Despite weighing in at 2,230kg, the S8 sprints to 62mph in 3.9 seconds, and runs to an electronically limited top speed of 155mph. 
A smooth-shifting eight-speed automatic handles gear changes, while Audi's 48-volt mild-hybrid system reduces load on the drivetrain for small efficiency improvements. The all-wheel drive system can distribute torque where it's required; up to 70 per cent to the front axle, or 85 per cent to the rear, ensuring greater traction in all conditions.
MPG, CO2 and Running Costs
A two-tonne limo with more than 550bhp is never going to be cheap to run, and the S8 is no exception
Running a powerful and expensive car like the S8 will require very deep pockets. Although the new twin-turbo V8 engine does use cylinder-deactivation technology to maximise efficiency, the figures under WLTP-testing mean that the S8 still only returns 24.1-24.4mpg. But, although these new tests better represent 'real-world' driving, if you choose to exploit all of the S8's performance, you'll struggle to see more than 20mpg. CO2 emissions are high at 263-265g/km, putting it in the top bracket for road tax. 
Other consumables like tyres and brakes will also need replacing more regularly than with the standard A8, and repairs at an Audi approved dealer will be very costly.
Insurance groups
As you'd expect, both the S8 and S8 Plus fall into the top group for insurance, meaning no matter which model you go for, you'll be forced to pay big premiums. That's no different to its biggest rivals though, so the Audi's slightly cheaper list price may be enough to seal the deal for potential customers.
Depreciation
Big luxury saloons also struggle to hold onto their value so despite its premium image, a new S8 will drop considerably from its list price after only a few thousand miles. Official figures say the S8 will retain between 30 and 35 per cent of its value after three years, meaning big drops if you decide to buy a box-fresh model. For comparison, a Mercedes AMG-S63 will keep up to 46 per cent of its value, making it a better bet long-term.
Interior, design and technology
As with all its main rivals, the Audi S8 is a discreet statement of understated wealth
The standard A8 has often been criticised for its bland styling, but the S8 helps to address this problem by adding enormous 20-inch alloy wheels, chrome detailing and a subtle body kit. At the back, a set of quad-exhaust pipes and special 'S' badging are the only clues to its performance potential. 
Standard equipment across the S8 range is very generous, too, with hi-tech kit like sat-nav, a BOSE audio system and climate control all fitted as standard. It also features diamond-stitched sports seats and carbon fibre trim pieces to give a sporty flavour. However, even with these tweaks, the A8 fails to really stand out from its smaller and cheaper sibling, the Audi S7 Sportback.
Sat-nav, stereo and infotainment
The S8 features two large touchscreen displays, with the upper screen taking care of navigation and media and the lower screen looking after the car's settings and climate control. Voice control is also included and can connect to Amazon Alexa, while Audi's brilliant Virtual Cockpit display is standard and a welcome addition over the previous model.
Practicality, comfort and boot space
Despite not being available in long-wheelbase form, there's loads of room in the S8 to stretch out
With a focus on performance, the Audi S8 is only available in standard wheelbase, rather than the stretched long-wheelbase bodystyle. However, the S8 is still a big machine and there's as much space in the rear cabin as in the front. Its size can make parking tricky, but rear-wheel steering improves its turning circle and the radar sensors and six cameras provide peace of mind when attempting slow-speed manoeuvres. 
The S8 offers the same generous level of space as the standard A8, which means a 505-litre boot that's similar in size to the one in the Mercedes S-Class. It also comes with an electric tailgate and an opening that's wide and flat, making it easy to load even the bulkiest of items. Rear seat passengers are well catered for, too, with enough head and legroom for three adults in the back and plenty of handy cubby holes.
Size
The S8 is only available as a standard wheelbase car, with no S8 L option. Compared to its two biggest rivals, the Mercedes S-Class and BMW 7 Series, the S8 is both the longest and the heaviest. At more than five metres long, it's not a small car, while at 2.2 tonnes, it's over 100kg heavier than a long-wheelbase S-Class.
Leg room, head room & passenger space
Despite the S8 only being available as a short-wheelbase car, there's plenty of room in the back to stretch out. Based on the standard A8, it sits above the A4 and A6 in Audi's extensive model range. There's decent head room and legroom will be more than sufficient for all but those with the longest limbs.
Boot
The S8 just about keeps up with its rivals in terms of outright boot space. With a well-shaped 505-litre load area, it's just 5 litres behind the Mercedes S-Class and 10 litres less than the BMW 7 Series. So, while not class-leading it does mean there's more than enough room for a few suitcases (essential for all those airport business trips), while an electric tailgate means you needn't get your hands mucky either.
Reliability and Safety
You'll need deep pockets to run an S8, with lifetime costs on a par with the R8 supercar
Audi uses a revised version of its 4.0-litre, twin-turbocharged V8 petrol engine in the S8, while the gearbox and four-wheel-drive system are both used in the standard car – so should prove dependable in the long term. There's a wide variety of complicated electronics on board, too, but Audi has a well-earned reputation for reliability that rivals like Jaguar can't really compete with.
That said, despite this strong tradition, the brand only returned average scores in our annual Driver Power survey. Audi finished 13th out of 30 manufacturers, but did place well ahead of BMW (25th) and Mercedes (26th). 
Safety should not be a concern in the S8. Its aluminium space frame chassis is very strong and lots of technology, like two-stage traction control and a pre-sense system that prepares the car for a collision by tightening the seat belts and closing the windows, is included as standard. Options like a night-vision camera and radar-guided cruise control are also available.
Warranty
The Audi S8 boasts the same comprehensive warranty as the rest of the product range, meaning you get the same three-year/60,000-mile guarantee as you would on an A1 supermini. You can extend this to four years/75,000 miles for £1,035 or five years/90,000 miles for £2,555. You'll need deep pockets to run an S8, with those warranty costs identical to that of the R8 supercar.
Servicing
Audi's fixed-price servicing makes it easy to budget for maintenance. Buyers pay around £350 to cover dealer servicing of A8 and S8 models for the first three years, which isn't actually too bad. Of course, you'll pay more for tyres and other consumables due to the power and ferocity of the V8 engine.
Which Is Best
Cheapest
Name

S8 Quattro 4dr Tiptronic

Gearbox type

Semi-auto

Price

£98,450
Most Economical
Name

S8 Quattro 4dr Tiptronic

Gearbox type

Semi-auto

Price

£98,450
Fastest
Name

S8 Quattro 4dr Tiptronic

Gearbox type

Semi-auto

Price

£98,450