Best used seven-seater cars 2022
These MPVs and SUVs place practicality high on the agenda, offering seven seats and a lot of boot space
If your top priority from a car is its capability of carrying up to seven people, your options on the new market are not extensive. This is thanks largely to the demise of the once popular large MPV/people carrier segment - even some of the pioneers of this category have all but abandoned it. 
It makes sense, then, to go used when looking for a seven-seater, opening up the option of various recently discontinued MPVs along with some larger SUVs that are looking like great value after a little bit of depreciation. 
For the ultimate in practicality and the lowest running costs, an MPV is still king. But if you still want a sense of style in your big people mover, we can understand why an SUV appeals more. The good news is that a lot of the SUV models listed here don't cost substantially more to run than an equivalent people carrier, so choose wisely, and you won't be penalised too much for wanting to swerve the MPV.
Best used seven-seater cars
1. Citroen Grand C4 Picasso
Citroen has long been one of the leading MPV manufacturers, but even it has now called it quits on the segment, citing shifting customer tastes as its reason for ending C4 Space Tourer (nee Grand Picasso) production in summer 2022. For many, though, an MPV still makes a great deal of sense, and this is one of the best ever made.
The third row is reasonably roomy, and can be made a little more spacious thanks to the sliding middle row. You don't get much boot space with all seats deployed, with just 165 litres offered in this configuration. With the third row down, a huge 790-litre space opens up, expanding to a massive 2,181 litres with the middle row folded too.
However many occupants are on board, all are likely to be comfortable, not just because of the space on offer, but also the smooth ride. An abundance of large windows means it's an airy-feeling cabin with great all-round visibility for the driver, too. 
The 1.6-litre HDI diesel engine is smooth and powerful enough for most, while offering good economy. You can buy an early second-generation Grand C4 Grand Picasso with this engine for as little as £5,000, although for a newer, less leggy example you'll need to spend upwards of £8,000 - still a bargain for the amount of space on offer.
2. Skoda Kodiaq
Having proven for years with the Octavia that it was particularly adept at making practical and great-value cars, Skoda was destined for success with the new three-row SUV it launched in 2017. Sure enough, the Kodiaq proved to be a hit with both the motoring press (it won its third Auto Express's Best Large SUV award in 2022) and buyers. 
Throughout its life, it's been available with a wide choice of engines, ranging from a humble 123bhp 1.4-litre unit to a 242bhp VW Golf GTI-borrowed 2.0-litre in the vRS, which recently replaced an arguably more appropriate twin-turbo diesel. The 187bhp, single-turbo version of the oil-burner is a good middle-ground, offering punchy enough performance and good economy. 
Partnership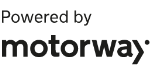 Need to sell your car?
Find your best offer from over 5,000+ dealers. It's that easy.
Space in the optional third row is OK but not outstanding - anyone larger than the average young teenager isn't going to be too happy back there, although you can slide the middle row forward (two sections independently in a 60:40 split) to open up a little more legroom.
With the rear seats deployed, you still get a respectable 270 litres of boot space to play with, which is similar to what's offered in a lot of superminis. This capacity increases to between 560 and 765 litres when the third row is stowed, depending on where the sliding middle row is set. Prices start from about £16,000.
3. Land Rover Discovery
The Discovery 5's trump card is its supreme off-road ability, convincingly beating rivals thanks to generous ground clearance, locking differentials and a whole host of mud-plugging gadgetry. However, it's about more than just off-piste mastery - the latest Disco is as good to drive on road, and is supremely well packaged.
It has a similar footprint to the Audi Q7 and Volvo XC90 also mentioned on this list, yet is far roomier. It's one of the few cars here that can comfortably accommodate adults in its third row, and with those seats in place, boot space is very reasonable at 258 litres.
Fold them away and the Discovery becomes incredibly practical, with 1,137 litres of boot space opening up. Doing away with the middle row too gives a colossal 2,406 litres. 
The Discovery has been available with inline-four and V6 (later inline-six) petrol and diesel engines through its life. There are some punchy options in the line-up, but all - even the oil burners - are quite thirsty. Spend upwards of £35,000 for an example with reasonable mileage.
4. Ford S-MAX
The S-MAX has had a long stint as the MPV option in Ford's new car line-up. Go used, and there are lots of powertrain options, and the opportunity to save a lot of money - the second-generation S-MAX has been around since 2015, so you can pick up an early example in the specced-out Titanium trim for around £15,000.
A sloping roofline does mean the third row is only really of use for children, but boot space is impressive once these seats are folded at 965 litres, or 2,020 with the middle row folded too. With all seats up, there's a useful 285 litres offered. An 'Easy-Entry' system makes for good third-row access, and a range of folding, sliding and tilting functions gives owners 32 seating/loading combinations. 
The S-MAX has a more sporting focus than most MPVs, and although it's not quite as sharp as its predecessor, this makes for a greater sense of comfort. The 148bhp 2.0-litre TDCi engine is the best compromise between running costs and performance.
5. Volvo XC90
Volvo took its time replacing the first-generation XC90, which was with us for around 12 years. Its follow-up was certainly worth the wait, however, bringing with it an all-new platform plus a premium feel and sense of style we'd not yet seen from the Swedish manufacturer. 
There's plenty of substance to go with that, however. The XC90 is a seven-seater as standard, and its third row is big enough to accommodate adults up to about 5 foot 8 inches tall. Every seat gets a cupholder, too. 
Perhaps the most impressive part of its practicality is the boot space with the third row deployed - you get 397 litres, more than you get in some C-segment hatchbacks. Drop them down, and this expands to 1,007 litres, while you get over 2,000 litres of space to fill with the middle row folded too.
You can pair this utility with serious performance, thanks to the availability of the T8 plug-in hybrid. It blends a turbocharged and supercharged inline-four (an engine also available in the T6 without hybrid assistance) for 385bhp and 0-62mph in under six seconds. With an electric-only range of 27 miles, many will be able to complete their commute without using a drop of petrol. Boot space takes a hit thanks to the battery packaging, however.
The XC90 has been around for a while now, so pricest of the earliest D5 diesel models are dipping close to the £20,000 mark. Budget £30,000 and up and you'll have your pick of engine and trim options plus some lower mileages. 
6. Peugeot 5008
The 5008 has a simple but effective trick up its sleeve - a low weight figure. This means it can get away with using small, efficient engines - the later 1.5-litre diesel engine is good for 57.3mpg, and the PureTech petrol units aren't too far behind. 
Access to the third row of seats is good, and with the middle row slid forward you should just be able to fit smaller adults in there. Boot space is very limited with the rearmost seats in place at just 167 litres, but with them folded, the 5008 gives a very impressive 952 litres, and you can take them out of the car entirely for 1,060 litres of space. With the middle row folded also you're looking at a cavernous 2,150-litre load area.
It rides comfortably and the interior looks great, although not everyone will get on with the 'i-Cockpit' dashboard layout, which involves a small steering wheel placed below a high-set instrument cluster. Rear visibility is poor, meanwhile - you'll want to seek out a 5008 with a parking camera. 
The 5008 hasn't been around hugely long, but it's not the most expensive thing to buy new, so there are already some examples under £20,000. Strong residual values mean it'll be a sound financial choice for longer-term ownership.
7. Audi Q7
Perhaps the swankiest car on this list, but having been around since 2015, the Q7 can be bought for significantly less than new thanks to the wonders of depreciation. Spend £30,000 or more, and you should be able to easily find one with reasonable mileage. 
There's an almost bewildering choice of engines, from modestly-powered (considering the Q7's weight) inline-fours to V6 and even V8s. All of these powertrain layouts are available in diesel and petrol form. 
For such a large car, the Q7 isn't quite as accommodating inside as you might expect - a sloping roofline and a high floor means you'll only be able to squeeze smaller adults in the third row. The middle row is fairly tight on space, too, although passengers will appreciate the Audi's sense of luxury. 
With the third row up, boot space stands at a very decent 295 litres, or 770 litres with it folded and nearly 2,000 with all rear seats stowed. 
8. Hyundai Santa Fe
There's a lot to like in the Santa Fe beyond its seven-seater arrangement. It's more stylish than ever, is great to drive on the road and reasonably capable off it, and standard equipment levels are healthy. 
Realistically you're only going to get children in the third row, although this is countered by a roomier-than-average middle row in which you can comfortably seat three adults abreast. Boot space is tight with all seats in place at 130 litres, increasing to 625 with the third row stowed and 1,625 with the middle bench folded too. 
Poor residual values mean an early fourth-generation Santa Fe can be picked up for less than you might think, but bear in mind it'll still be shedding a fair bit of value after you've bought it. Meanwhile, fuel economy from the 2.2-litre diesel engine - the only pre-facelift powertrain option - isn't exactly stellar thanks partly to the Santa Fe's weight.
It's also worth considering the closely related Kia Sorrento from Hyundai's subsidiary brand, although it's much newer and thus has a higher starting price on the used market.
9. Citroen Berlingo XL
For the ultimate in practicality, you need to look to the 'van with windows' sub-genre of the MPV. Arguably the best of the bunch is the Berlingo, which is a seven-seater in its stretched 'XL' format. 
Boot space with the third row in place is lower than some of the cars here at 209 litres, but the Berlingo more than makes up for this in other ways. For instance, there are no less than 28 cubbies dotted around the cabin, offering an impressive 186 litres of space combined. Meanwhile, there's ample headroom for back-seat passengers thanks to the boxy dimensions, and enough legroom for an average-sized adult to sit there. 
For when you don't need to carry seven passengers, it's possible to fold away or even remove the third row, opening up a flat 1,050 litre load space. With the middle row dispensed with too, there's a whopping 4,000 litres to play with. Best not to mention that to your friends unless you want to get roped into helping people move house or go to the local tip. 
It's not all good news, though. While turning a van into an MPV is great for practicality, it also means you have to deal with van drawbacks like reduced refinement compared to more conventional rivals, and not everyone will like the boxy looks. 
Citroen dropped the petrol and diesel versions of the Berlingo, electing to only sell the pure-electric e-Berlingo. Providing a fairly modest range on a full charge, it won't be for everyone. For used buyers, we'd recommend the more powerful version of the 1.5-litre diesel - with 128bhp and 300Nm of torque it'll have enough go for a full-loaded XL, if not the most lively of performance. 
10. Toyota Prius+ 
We weren't hugely enamoured with the Prius+ when we first drove it, but a big minus back then was the price. Now you can pick one of these unusual MPVs up for well under £20,000, they're looking a lot more tempting. 
One aspect of the Prius+ that might be appealing to some is that it doesn't look anything like a traditional MPV. At a glance, it doesn't look all that different from the standard Prius, yet it's 155mm longer, 30mm wider and 85mm taller.
The seating is tiered, giving all occupants a great view of the road ahead, although fitting adults in the rear is a struggle. Boot space is also fairly limited with the third row in place, at 200 litres. With all rear seats folded this expands to 1,750 litres.
The continuously variable transmission won't be for everyone, but the hybrid powertrain it's part of is very efficient, delivering 70mpg while expelling less than 100g/km of CO2. The Prius+ rides very comfortably, too. 
Next, check out our list of the Top 10 best family cars to buy 2022