BMW recalls 300,000 cars over stalling issue
Recall follows 2016 accident that saw driver killed after swerving to avoid stalled BMW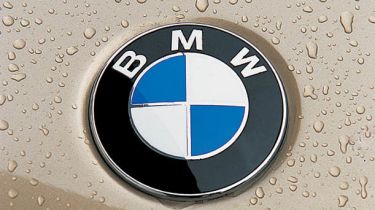 BMW is to recall 312,000 cars in the UK over a fault that can see them stall unexpectedly, leaving them without lights or engine power.
This latest recall follows an earlier recall, which saw 36,000 UK cars attended to over the same issue. BMW says more cars are potentially affected than previously thought, with petrol and diesel versions of the BMW 1 Series, 3 Series, Z4 and X1, made between March 2007 and August 2011 affected. The fault prompted a recall in 2013 of over 500,000 vehicles in the USA, Canada, South Africa and Australia.
• How to check if your car has been recalled
An investigation by the BBC's Watchdog indicated the problem was more wide-ranging than was first thought. BMW told the broadcaster: "We now recognise that there may have been some cases of similar power supply issues in vehicles not covered by the original recall. In order to reassure customers with concerns about the safety of their vehicles, we are voluntarily extending the recall. We are therefore announcing today that we will take the proactive step of expanding the existing UK recall to cover all vehicles potentially affected by the power supply issue."
The electrical fault affects a range of BMWs, which can suffer from deteriorating battery cables, leading to a loss of power and lights. The fault has been linked to an accident that saw a motorist die after he swerved to avoid a broken-down BMW. Retired Gurkha Narayan Gurung passed away on a dark A-road near Guildford in December 2016, after he crashed into a tree while trying to avoid a stalled BMW.
The court heard that BMW didn't initially issue a recall for the fault in the UK, as it was not felt to be "critical" because drivers would still be able to brake and steer if their cars were affected – though their brake, head and hazard warning lights would not function.
The Driver and Vehicle Standards Agency (DVSA), the government organisation responsible for monitoring car safety recalls, told BMW at a meeting in 2016 that they did "not want a fatality". In February 2017, two months after Mr Gurung's death, BMW recalled 36,000 affected cars in the UK.
The lawyer representing Mr Gurung's family at the inquest told Mark Hill, BMW's supplier quality engineer: "If someone's vehicle suffers a total electrical failure on a motorway or on an A-road they lose the ability to use their brake lights or hazard lights and that gives rise to serious injury or death. No lights is the biggest concern. Another road user cannot see the powerless car."
Hill said: "It is not a safety defect because a prior warning [such as the car not starting] is given to the user in the majority of cases." He added the fault was "deemed not critical because the driver is still able to steer the car and brake the car. The car is still under control."
A statement released by BMW said: "We are deeply saddened by this tragic incident and we extend our heartfelt sympathies to the family of Mr Gurung. As this matter is still the subject of court proceedings, we are unable to comment specifically on it."
Now check out our guide to car recalls in the UK here...