The future of BMW engine tech revealed
BMW announces next-gen three and four-cylinder petrol and diesel units - but they won't go in the new 5 Series yet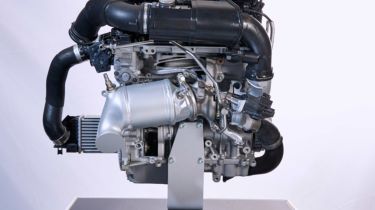 BMW has confirmed its commitment to internal combustion with an all-new modular engine family. The three- and four-cylinder Efficient Dynamics petrols and diesels are said to be more efficient, smoother and more powerful than any BMW units to date.
Despite speculation that these engines would make their debut on the forthcoming BMW 5 Series, powertrain head Dominic Spanring confirmed to Auto Express that they would not be fitted to the new 5 Series at launch. "We are talking about years not months with these engines. The new 5 Series will use updated versions of current engines for now". BMW's all-new 5 Series will be revealed in September and go on sale in early 2017.
• New BMW 5 Series Touring, GT and M5 spied testing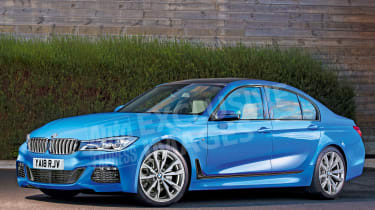 The modular family is therefore more likely to debut first in the next-generation 3 Series in late 2017, and will then be rolled out across BMW and MINI's future model ranges. The company is claiming a 5 per cent reduction in CO2 emissions, an average 7bhp power boost and around 20Nm more torque than the existing engines these units replace.
The upgrades may not look huge by traditional measurements but BMW claims that NOx and particulate pollutant levels have been improved significantly thanks to a clever new cylinder cooling system, plus Selective Catalytic Reduction (SCR) exhaust gas treatment.
The three-cylinder diesels will come with 95bhp and 220Nm of torque, or 114bhp and 270Nm of torque. The four cylinder engines will be available in 147bhp, 188bhp and 231bhp forms, with 350, 400 and 450Nm of torque respectively. The power outputs for the petrol engines have yet to be revealed, however.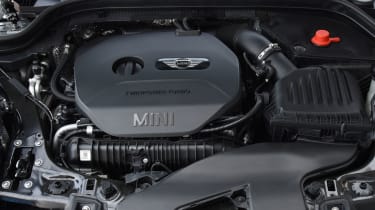 The new engines will eventually be used on every BMW model from the 1 Series to the 5 Series, and will probably be used in every new MINI bar the Countryman, which arrives a bit too early to receive them.
The four cylinder units now also receive twin-scroll turbocharging across the range, which used to be reserved of high performance BMW diesel engines. The technology sees one vane controls the flow of air at low pressures and engine speeds, and a second ensuring performance is sustained at high engine speeds. Fuel injection pressures are up across the new engine range too, with a maximum of 2,700 bar. New balancer shafts for the three-cylinder units is also said to improve Noise, Vibration and Harshness (NVH) levels.
Get more of the latest BMW news and reviews here...