New BMW M4 manual 2022 review
The addition of a manual gearbox brings even more engagement to the BMW M4, but it's not coming to the UK
Find your BMW 4 Series
Offers from our trusted partners on this car and its predecessors...
Or are you looking to sell your car?
Advertisement
Verdict
Although a manual gearbox adds a welcome extra layer of engagement to the already thrilling M4, the eight-speed automatic is a better fit for the car. But it's a shame to be denied the option in the UK. 
The most eagle-eyed of BMW nerds will immediately spot something a little different about this particular 'G82' M4. Its badges merely read 'M4' – there's no 'Competition' script along the bottom.
That detail marks this M4 out as something we're denied in the UK: the entry-level version. We wouldn't mind, only, the non-Comp versions of the new M3 and M4 are the only way to get a manual gearbox. 
Despite the current M4's launch occuring way back in February of 2021, we've only just managed to get our hands on an entry-level manual G82, specifically a moody-looking black-on-black German-registered example with matte paint. We didn't envy the photograher's task in lighting such a thing, but it looks pleasingly thuggish. 
That aesthetic goes nicely with the car's character. The 'S58' twin-turbo straight-six here drops a little power (473bhp to the Comp's 503) and a decent chunk of torque (550Nm vs 650), but the pauses in its delivery while you shift gears make it seem all that more dramatic once you get back on the throttle. If anything, this means it feels faster still than the more potent Competition. 
The shift itself will feel famiar to anyone who's driven a manual M car in the past few years. It's the same 'box used in the previous generation M3/M4 plus the M2, offering a relatively short and reasonably precise throw, albeit with a slightly rubbery feel as each ratio is engaged. It's not a bad shift, but not an outstanding one, either. 
The lever gives off a sense of deja vu, too - it looks scarcely different to what BMW was using decades ago in cars such as the E36 M3. Its placement feels a little off, as though it could do with being moved farther forward and slightly to the left. 
Also on the ergonomic front, the pedal spacing doesn't make heel-and-toe downshifts particularly easy, but this at least make it satisfying when you nail one. In any case, there's an auto rev-matching feature which can be easily switched on and off. 
As verified with the help of a derestricted section of autobahn, we found that first gear tops out at 50mph, second at 75mph and third around 108mph. In reality, though, you'll end up shifting sooner than that. With a wealth of mid-range torque on offer and peak power coming in at 6,250rpm, this isn't an engine you need to redline, nor one you want to - it doesn't have the same top-end aggression of the previous M4's 'S55' six.  
Elsewhere, this 'lesser' M4 is just as impressive as the Competition. It's feisty enough that you need to really be paying attention to drive it fast, given the engine's ability to overload the rear tyres, but keep your throttle inputs progressive and the M4 reveals itself to be devastatingly fast cross country machine. Lateral grip is exceptional, while the front end offers plenty of bite. 
As far as modern set-ups go, the steering offers up a decent amount of feedback, going nicely with the extra engagement brought to the table by the manual gearbox. All the while, well-judged damping ensures the M4's chassis flows nicely over undulations and imperfections in the road surface, provided you keep the adaptive suspension in Comfort – the firm Sport and Sport Plus modes are best reserved for track driving.
Partnership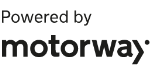 Need to sell your car?
Find your best offer from over 5,000+ dealers. It's that easy.
In Comfort, the M4 reveals itself to be a fabulous long-distance cruiser. It's spacious for a coupé, and the well built, well laid-out cabin is somewhere you'll happily spend many hours. Although it perhaps wasn't BMW's intention, the M4 is probably the best grand tourer it currently makes – better even than the 8 Series, perhaps. 
This is why the manual feels out of place here, but not the only reason. The M3 and M4 are fast and complex now, a quick-shifting automatic seems like a better bet. 
Buyers of the old F8x-generation M3 and M4 came to the same conclusion - worldwide, only around 15 per cent specced a manual. We can understand why this time around, BMW didn't bother bringing it to the UK.
And yet, high-power manuals are so rare now, that it seems like a shame it isn't an option here. In the absence of the non-auto M3 and M4, the UK landscape for such cars is left pretty barren. In terms of more mainstream vehicles, there's the Ford Mustang Mach 1, the Porsche 911 GT3, soon the 911 Turbo-based Sport Classic, and that's about it. 
A couple more would be lovely, particularly given the bleak outlook for combustion-powered monsters such as the M3 and M4 in general. But alas, the manual versions of these will remain forbidden fruit for us in the UK. Forbidden fruit we now know to be tasty indeed.
| | |
| --- | --- |
| Model: | BMW M4 Manual |
| Price: | £87,300 |
| Engine: | 3.0-litre 6-cyl petrol |
| Power/torque: | 473bhp/550Nm |
| Transmission: | Six-speed manual, rear-wheel drive |
| 0-62mph: | 4.2 seconds |
| Top speed: | 155mph |
| Fuel economy: | 28mpg |
| CO2: | 226-230g/km |
| On sale: | N/A |
Read our review of the M4 Competition here...