Porsche 911 GT3 manual 2021 review
The Porsche 911 GT3 is an amazing machine and the manual gearbox takes it to another level of driver engagement
Find your Porsche 911
Offers from our trusted partners on this car and its predecessors...
Or are you looking to sell your car?
Advertisement
Verdict
We already know how sensational to drive the new 992 version of Porsche's 911 GT3 is with a PDK dual-clutch gearbox. If anything, the manual is better still. It's every bit as quick, yet is even more engaging to drive. On road and track – we've driven it on both – this car is in a league of its own. At £127,820 it's also a bargain – if you can get on the list to buy one.
So far we've only driven the new 911 GT3 on a track, and the car in question was a fully focused Clubsport version with a PDK gearbox, lightweight racing seats and £6,480 of optional carbon-ceramic brakes.
It was a sensational car, we concluded, but one that was perhaps a touch too focused for its own good to be considered for every-day road use.
Scroll forwards a month or so to a wet and windy B-road in north Wales, one with lots of awkward cambers and naughty bumps on it, and we're back behind the wheel of the new £127,820, 503bhp, 199mph GT3, but this time the car doesn't have the Clubsport pack fitted and the lever between its two front seats has an H-pattern on it. There's also something called a clutch pedal down in the driver's footwell.
The price is exactly the same for the manual GT3 as it is for the PDK, even though you lose one ratio and the 0-62mph time rises from 3.4 seconds to 3.9 seconds. But at this level, such semantics hardly seem to matter.
What counts is that you access the machinations of the GT3's screaming 4.0-litre flat-six all on you own in this instance. So even though there's a switchable auto-blip function on downshifts, it is you and you alone who control the gear changes. That's a nice option to have, especially when the shift quality itself is so compellingly excellent up or down the 'box, and the clutch is also light and entirely manageable, which is extraordinary given the levels of energy involved.
At its peak power of 503bhp the GT3's water-cooled flat six spins at an ear-splitting 8,400rpm, but ultimately it will rev to an astonishing 9,000rpm before the electronic cut-out cries enough. At those kinds of revolutions the stresses going through the transmission are immense, yet the manual GT3 requires no more strength or skill to shift gear in than a Fiesta.
At the same time the throw between the shifts is short and fast, and the sense of integration between your brain, your hand, your foot and the crankshaft is unique. No other car we can think of feels so "at one" when you are going for it, and in this respect the manual GT3 has a definite edge over its PDK equivalent.
Elsewhere, the car feels impossibly fast and exciting to drive, with massive response from the engine at anything above 3,000rpm and heroic acceleration to match. Traction is eye-wateringly good, too, seemingly on any surface, while the steering, chassis, brakes and body control are right out of the top drawer. It is genuinely in a league of one at this level when it comes to pure dynamic ability.
Partnership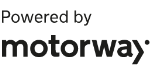 Need to sell your car?
Find your best offer from over 5,000+ dealers. It's that easy.
It also sounds quite beautiful above 6,500rpm, the point at which its engine starts to pull so hard that you need to think very hard indeed about whether you keep your foot planted or not for the final couple of seconds. But then we know this much already, having driven it and been blown away by it on a track.
But in this specification – with normal seats rather than full carbon fibre buckets items – the ride is also surprisingly decent on the public road, too, even when those roads are wet. In fact, to a point where you really could use a GT3 in this spec pretty much every day with only a small amount of imagination being required.
Tyre noise is also well suppressed given how wide the 21-inch rear wheels are, and the feeling of refinement on the move is deeply impressive. The cabin is chock-full of sportingly focused toys, most of which are digitised, yet it still feel resolutely like an analogue kind of car inside and on the move, both to drive and merely to be in.
What's most refreshing of all to discover is that the new GT3 is not just a thinly disguised road racer that just so happens to wear a set of number plates. It's an entirely usable road car if you select the right mode within its adjustable drive programme – and a total track monster that will blow just about anything you'd care to mention clean away if you dial it up to 11.
For these reasons and more, there really is nothing else quite like the new 992 GT3 manual. True, it may be difficult if not impossible to get on the waiting list to buy one, which makes the actual asking price almost irrelevant given that delivery mileage cars will sell for half as much again.
But if you can get one, you'll be getting arguably the best yet. And there have been some pretty decent GT3s over the years.
| | |
| --- | --- |
| Model: | Porsche 911 GT3 manual |
| Price: | £127,820 |
| Engine: | 4.0-litre, flat-six petrol |
| Power/torque: | 503bhp/470Nm |
| Transmission: | Six-speed manual |
| 0-62mph: | 3.9s |
| Top speed: | 199mph |
| On sale: | Now |