BMW updates engines and spec across range for 2015
Models from the 1-Series hatch through to 4-Series coupe, plus X5 SUV, get new powertrains and tech updates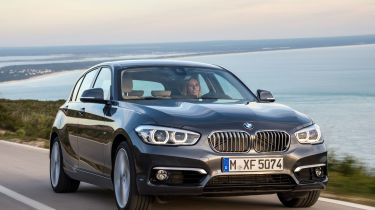 BMW doesn't really do things by halves. Just after announcing the comprehensive updates to the 2015 3 Series, the company has revealed a big glut of new engines that will make their debut in a raft of models before the end of the summer.
The powertrain upgrades are effective on the 1 Series hatch and 2 Series coupe, convertible and Active/Gran Tourer MPV, the standard and Gran Turismo 3 Series', the 4 Series Coupe and the X5 SUV. The Z4 roadster also gets new colour options.
This is alongside the new generation of parking assist systems, to complement the previous announcement that all BMWs will have standard sat-nav by September.
Starting with the 1 Series range, the new engine is the 1.5-litre three-cylinder turbo petrol engine that we first saw in the latest MINI and 2 Series Active Tourer. It replaces the naturally-aspirated 1.6-litre four-pot in the 118i from July. It produces 134bhp (the same as before), but improves by 4mpg to 56mpg (59mpg with the eight-speed auto). It emits as little as 112g/km of CO2.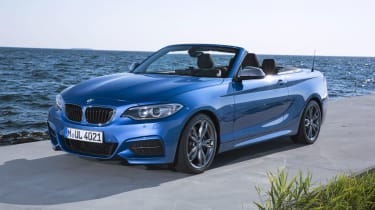 The 2 Series coupe and cabrio range will get two updated diesel engines in July. The 218d gets a 6bhp power increase and more torque, shaving 0.4-seconds off the 0-62mph time (now 8.4 seconds in the coupe, or 8.2 in the auto). MPG improves significantly, now at 70mpg combined (74mpg with the auto) while emissions are as low as 101g/km.
The 225d Coupe also gets tweaks, with slightly more power and better efficiency, with 65mpg combined and CO2 emissions down to as little as 109g/km. The same engines will also be available to order on the drop-top version. For the first time, BMW will offer its intelligent xDrive four-wheel drive on the M235i Convertible. The extra traction means it shaves 1/10th off the 0-62mph time, now down to 4.9 seconds. 
The X5 SUV is also set to the new generation four cylinder engines from the 3-Series facelift. The current sDrive and xDrive25d will be overhauled, with the new units dropping the 0-62mph time down to 7.7 seconds and marginally improving fuel economy, up to 53mpg (50mpg for the xDrive).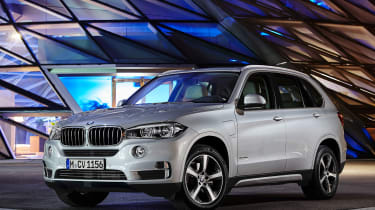 The 2 Series Active and Gran Tourer MPVs will get new entry-level 216i and 214d variants, both with BMW's new three-cylinder petrol and diesel engines. A new 220d will also debut, with more power and efficiency.
Over the summer the powertrains and interior revisions from the facelifted 3 Series range will be applied to the 4 Series and the 3 Series Gran Turismo models.
Read the latest BMW car reviews