BMW Group plans 40 new models by end of 2018
BMW, MINI and Rolls-Royce to produce more than 40 new or updated models, with a focus on SUVs and electrification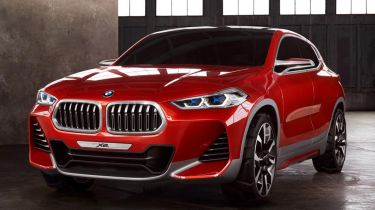 The BMW Group has promised to roll out more than 40 new or updated models across its three luxury brands – BMW, MINI and Rolls-Royce – by the end of next year. The focus will be on a renewal of its SUV portfolio, as the German carmaker looks to reclaim the luxury car sales crown from Mercedes.
Chief executive Harald Kruger made the announcement at BMW's annual press conference in Munich, where he confirmed the group sold 2,367,603 vehicles last year – a 5.3 per cent increase over 2015.
"We intend to launch more than 40 new and revised models of our three premium brands on the market during 2017 and 2018," said Kruger. "The new product offensive began successfully with the launch of the new BMW 5 Series in February, further raising the bar in the business sedan segment."
At the end of the year BMW will launch a new X2 SUV, while an all-new version of the X3 is also in the pipeline. By 2020 BMW will crown its SUV lineup with a flagship X7 - designed to sit alongside the 7 Series luxury saloon in its range. One in three of all BMW models sold globally last year were SUVs.
Further expansion will come from Rolls-Royce who will also enter the SUV segment with the Cullinan, while a new generation of the Phantom is also on the way from the Goodwood-based luxury car maker.
Kruger also confirmed that BMW would be pressing ahead with a wider roll out of its electrification strategy, and incorporating that technology into its wider product lineup. All electric versions of the MINI hatch and BMW X3 SUV will "mark the beginning of the second wave of electrification for the BMW Group," according to Kruger. By 2021 BMW will launch the iNEXT, expected to take shape as a Tesla-fighting i5 saloon, featuring levels of autonomous tech never before seen on a production car.
Which BMW Group model are you most looking forward to seeing? Let us know below...