BMW X1 xDrive23i: long-term test review
Final report: class swot or dunce? Here's the end-of-term verdict
Find your BMW X1
Offers from our trusted partners on this car and its predecessors...
Or are you looking to sell your car?
Advertisement
Verdict
Headmaster Sutcliffe has been impressed with the X1's performance. There was no need to threaten the car with the cane as its manners in most situations were exemplary. The only blots on the BMW's copy book were its ride quality on big wheels and a minor tech issue, so we can't complain.
Mileage: 5,610
Economy: 35.2mpg
After 5,500 miles and six months, here is the headmaster's final report card on the BMW X1 xDrive23i M Sport. But before we go into detail about your overall performance, X1, we would like to state officially how pleased we all were by your overall demeanour this term. To be honest, we expected less but got more from you in general. We enjoyed having you around, in other words, which is not what we thought we'd be reporting six months ago.
Specifically, what we were impressed by were your varied attempts to deliver sophisticated on-board technology but in an understandable, highly approachable manner. This is a rare talent to possess and a difficult subject to succeed in, but all-in-all, you did very well indeed in offering so much tech while at the same time making it so easy to use. Congratulations on this.
Well done, too, for being such a perky and attentive pupil to have in class, and to spend time with generally. We can't think of many compact SUVs that are more engaging to drive, or which have sharper steering, handling and brakes, or which perform as well in a straight line and deliver a solid 35mpg come rain or shine.
We particularly liked the way you steer and change gear so crisply, and your self-control in tricky situations (ie: on roads that twist and undulate) is also excellent thanks to your M Sport suspension – although there's one area, of course, in which you could do better. And that's the level of ride comfort you offer, which appears to be entirely at odds with your handling and steering dexterity, which is a shame.
We know why this is, X1 – your optional 20-inch wheels and M Sport suspension were always bound to have side effects, even though they make you look tough on the surface. So maybe next time, at least, allow us to tailor your ride comfort settings in Sport mode because, as you'll discover as you move through life, it's good to be flexible whenever you can be.
Just as you demonstrated to us with your well packaged and surprisingly high-quality interior, and with your supremely comfortable and supportive front seats. We also appreciated your good-sized luggage area with its impressive extra cubby hole in the boot floor, and the way in which your rear seats would fold flat so easily to provide a much bigger load space if needed. 
Having said that, we weren't so fond of the small centre arm rest cubby, or by the fact that this appeared to be designed for a left-hand-drive car.
Elsewhere, there was much to like about you, X1, and not much to dislike. As to whether we really needed your £1,000 full-length sunroof, who knows? But it was a nice luxury to have. Your sliding rear seats at £300 seemed much better value and are a must, we'd say, as is your Tech Pack, at £1,150, because all the good stuff it contains can be updated remotely via your equally excellent (and free) My BMW app.
Partnership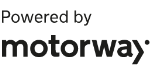 Need to sell your car?
Find your best offer from over 5,000+ dealers. It's that easy.
One thing we became increasingly aware of during our time with you, X1, is that there's a lot going on inside your brain, much of which requires time and patience to appreciate. Once we understood each other, however, we all appeared to get along just fine – apart from one minor glitch during a failed software update.
In conclusion, we enjoyed our time with you this term. You were a practical, well-mannered and, at times, highly entertaining pupil to have around. There is clearly a great deal going on between your ears but, overall, you express your thoughts eloquently and clearly excel when it comes to computing. Most of all, you worked hard and you worked well, so despite a couple of minor behavioural issues that were nipped in the bud, you were a star pupil.
BMW X1 xDrive23i: third report
What to do when a software glitch tests your faith in your car?
Mileage: 5,377
Economy: 35.2mpg
The BMW X1 xDrive23i M Sport is heavy on tech; we know that. But if the tech is going to appeal, it needs to work properly – all of it, all of the time – because when it doesn't, it can undermine your overall trust in the car. When the digital stuff doesn't do what it claims on the tin, you soon wonder what might go wrong next.
I'm not talking here about any of the X1's fundamentals – in other words, the oily bits. They all work just fine (they all work surprisingly well, in fact). Instead, I'm referring to the two software upgrades the car has invited me to download via the iDrive system since Auto Express took delivery in February this year.
The first upgrade went very well. On start-up, a prompt on the main touchscreen told me "Software upgrades are available". I clicked on "Start", then locked the car, walked away, and came back the next morning to be informed via iDrive that the upgrade had been successfully completed. Our X1 23i M Sport was good to go, with the latest software installed for the self-parking feature – which, to be fair, I've not yet felt the need to avail myself of.
The second upgrade, which I carried out a couple of weeks ago, went a bit differently, however. As before, I got the prompt on start-up and, as before, I clicked "Start", locked the car – as suggested – and left it overnight. But when I returned to the X1 the next day, its interior lights came on randomly. Weirder still, it had also mislaid 51 miles of its fuel range, seemingly lost in the digital ether as part of the upgrade. And all this despite iDrive suggesting everything had been upgraded successfully.
I'm fairly sure no one syphoned off the fuel overnight. Instead, I suspect the trip computer made some sort of odd range recalculation during the upgrade, leaving me with a lot fewer miles in the tank than I'd had the night before. In order to investigate, I called up the fuel data on iDrive, to see that the average was still registering at just over 35mpg – same as it was pre-upgrade. Admittedly the range clicked up by a couple of miles during the next 10 miles, but it still then dropped in the usual way as I drove further. In the end, I chalked it up as a 'Ctrl-Alt-Delete moment', and gave it not a lot more thought.
But it's a fault nonetheless. Not one that's dramatic enough to take the car to a dealer for, but still something that's put a dent in my trust and overall enjoyment of the X1. The interior passenger light continues to have a mind of its own, too, but I've got oddly used to reaching for the roof to turn it off when it comes on. It's become part of my driving ritual now, and besides, I need to turn it off only once per trip, at which point it stays off. But having said that, it is still all a bit weird.
As for the rest of the car, I'm continuing to enjoy driving it, living with it, carrying things in it and generally being in sync with it on a daily basis. The more miles I do, the more I like it just to climb into and drive.
I'm therefore not surprised see BMW's announcement that it'll be putting a stoked version of the M135i's engine into this model soon. The chassis, steering, brakes and suspension all lend themselves to the go-faster treatment. I reckon a hot X1 that wears wider, more aggressive tyres will be quite a weapon across country. It should be a pretty entertaining thing to drive. 
Point is, the chassis and body control are crying out for more performance than is on offer from our M Sport's 215bhp mild hybrid. With another 80-85bhp to deal with, the four-wheel-drive chassis should come properly alive. I can't wait to try one – with or without iDrive's latest software upgrades.
BMW X1 xDrive23i: second report
It's thumbs up to life with the new BMW X1 xDrive23i
Mileage: 4,525
Economy: 35.9mpg
The things I really like about our third-generation long-term BMW X1 xDrive23i M Sport are, in no particular order: the way it looks, the combination of comfort and support on offer from its excellent sports seats, the impressive quality and fine basic design of its high-class interior, the admirable amount of space and practicality it has in its rear seats and boot, its complex-but-brilliant new central touchscreen control system and, for most of the time, the way it drives.
That's a pretty long list of positives, and there aren't too many negatives I've unearthed over the first 4,500 miles with which to ruin it, either, apart from the overly aggressive response of its brakes and the fact that the rev counter isn't always displayed (call me old fashioned, but I quite like a rev counter). In fundamental terms, the X1 is hard to fault, easy to like. As a result, I'm getting on with it much better than I expected to be, given that it's the entry-level point to BMW's ever-expanding range of Sports Utility Vehicles.
I also really enjoy driving it just for the sake of driving it, and before I actually got behind the wheel that's not something I thought I'd ever say about a BMW X1. No, it's not a car that would ever motivate me to get up at 4.30am purely to drive it across a great road, but it was never designed by BMW to be such a vehicle in the first place.
Instead, the X1 is meant to fit right into your life with surprising ease and, for me, it achieves precisely that. How come? Because it does all the practical stuff far better than I ever imagined it might. It's also roomier in all directions than I thought it was going to be and its cabin is far better equipped and much higher in quality than I expected from such a relatively humble member of BMW's model range. To a point where it has a high-end identity all of its own. It doesn't feel like a second-class citizen beside an X5, for example, whereas previously the X1 has always had the whiff of being the runt of the litter. From this specific point of view, it's a masterstroke of design and engineering.
Also, the tech it contains isn't just superficially impressive; most of it simply works really well, too, even if there are some folks who will inevitably be put off by the fact there are virtually no buttons to press from behind the wheel.
Instead, pretty much everything in the car is controlled by the big central TFT screen. To begin with, you tend to think, "I hate this, where have all the switches gone?" But soon you get used to it, and a little after that you get to quite like it, and now I'm dreading the day when I no longer have everything under my control on one big touchscreen.
I still think the ride is way too stiff (because it is, especially on lumpy town roads), although I'm sure it would be a lot less neurotic if our car were fitted with smaller wheels and went without the M Sport suspension. Then again, it wouldn't look anything like as tasty as it does if you removed the 20-inch alloys, so it's a compromise that needs to be individually assessed.
What I'm increasingly unimpressed by (weirdly) is the fuel economy, which appears to have dropped from just over 41mpg to begin with to not a lot more than 35mpg nowadays. I'm not sure why; I still drive our X1 in Efficient mode when I'm in town, and in Personal mode on more open roads, just as I always have. Maybe my increasing enthusiasm for the way it drives means I'm driving it that bit harder nowadays without realising; who knows?
Another issue, and it's just a minor one for now, is an interior passenger light that appears to have developed a mind of its own. It flickers on and off randomly, and if it persists I might have to head to a dealer to get it sorted.
BMW X1 xDrive23i: first report
Marmite grilles aside, the new BMW X1 small SUV is already impressing
Mileage: 2,189
Economy: 41.1mpg
The third-generation BMW X1 is a Marmite kind of car if ever there was one, mostly because of the way it looks. Some hate the grilles, others think they give the new X1 serious road presence.
Either way, in Frozen Pure Grey matt paint and with enormous 20-inch M-Sport wheels at each corner, the car certainly turns heads – in a way the previous-generation model never quite managed to.
What's more radical, arguably, is its all-new high-tech interior, in which you'll find almost no buttons whatsoever. Instead you get screens – and lots of them, some huge, some small, but all of them designed to make your on-board experience more interactive – once you've learned how to interact with them in the first place. Depending how tech-savvy you are, this will either happen quite quickly, quite slowly, or possibly not at all.
I've spent three weeks with our xDrive23i M Sport and I'm now pretty familiar with its tech. I've installed the My BMW app on my phone and the car has only tried to park itself a couple of times when I've not asked it to, while the lane-departure system can be a bit over-zealous. Overall, though, I'd say I'm gelling with the X1's on-board tech.
Most of it works fine, a lot of it works brilliantly, and only some of it leaves me baffled by its over-complexity. But I am no longer flummoxed by it, which is good.
Our X1 is powered by a 2.0-litre, four-cylinder mild-hybrid engine with 215bhp and 360Nm. Mated to a snappy seven-speed auto gearbox, this is enough to send the X1 to 62mph in 7.1 seconds and on to a top speed of 145mph, so it's not slow.
Emissions and economy are also impressive, with just 154g/km and, so far on test, an average of 41.1mpg. That's only a touch worse than BMW's official combined claim of 42.2mpg, and shows how frugal the combination of mild-hybrid power and an already efficient 2.0-litre petrol engine can be in the real world, even in a vehicle that weighs one-and-three-quarter tonnes.
Company car tax is rated at 36%, while over three years and 36,000 miles the trade reckons our car will lose around £18,000 of its original £41,470 asking price. Take our car's options into consideration and the asking price rises to just over £50k.
On the move the X1 is great in some aspects, odd in others, irritating in one specific area, yet better than I thought it might be overall. Its performance is livelier and more refined than I was expecting and its gearbox works really well. The electric steering is okay but nothing more, the handing and body control decently sharp for a car with such a high driving position and centre of gravity. The ride on the 20-inch wheels is not great at all, though.
But, whisper this, I do quite like the driving position because it makes the thing so damn easy to see out of compared with my previous, low-slung, two-seat cars.
| | |
| --- | --- |
| Model: | BMW X1 xDrive23i M Sport |
| On fleet since: | Febraury 2023 |
| Price new: | £43,595 (£50,150 as tested) |
| Engine: | 2.0-litre 4cyl, mild hybrid, 215bhp |
| CO2/tax: | 154g/km/£585 (Y1) |
| Options: | Frozen Pure Grey paint (£2,100), Tech Pack (£1,150), Driver assist Pro (£1,500), Comfort Pack (£1,050), M Sport Pro Pack (£1,500), panoramic sunroof (£1,000), sliding rear seats (£300) |
| Insurance*: | Group: 31/Quote: £664 |
| Mileage: | 5,610 |
| Economy: | 35.2mpg |
| Any problems? | None |
*Insurance quote from AA (0800 107 0680) for a 42-year-old in Banbury, Oxon, with three points.