BMW X6 vs Mercedes GLE Coupe
The BMW X6 kicked off the coupe-SUV craze, but is it better than the new Mercedes GLE Coupe?
As buyers turned towards SUVs, off-roaders became mainstream – even when it came to premium brands. With the appetite for SUVs it meant these makers then turned towards other niches, and so the coupé-SUV was born.
This small but lucrative class has been refined over the years, thankfully for Mercedes, because its original GLE Coupé wasn't exactly a winner. Yet this second version boasts a massive amount of technology, plenty of premium appeal, individual style and, in GLE 400 d form, a gutsy but smooth engine that'll also bring a great level of refinement.
But it faces the BMW X6, which defined the Sports Activity Coupé field (BMW's term, not ours), and after a Mk3 model arrived last year, it's more ostentatious than ever. It has the latest tech and offers more coupé-like styling in an SUV body.
Head-to-head
| | | |
| --- | --- | --- |
|   | BMW X6 xDrive40d M Sport | Mercedes GLE Coupé 400 d 4MATIC AMG Line Premium Plus  |
| Price: | £69,345 | £74,485 |
| Engine: | 3.0-litre 6cyl turbodiesel | 3.0-litre 6cyl turbodiesel |
| Power/torque: | 335bhp/700Nm | 325bhp/700Nm |
| Transmission: | Eight-speed automatic, four-wheel drive  | Nine-speed automatic, four-wheel drive  |
| 0-62mph/top speed:  | 5.5 seconds/152mph | 5.7 seconds/149mph |
| Fuel economy:  | 36.2-38.7mpg | 33.6mpg |
| CO2/tax:  | 191g/km/£475  | 219g/km/£475 |
BMW X6 xDrive40d
For: Offers nice balance between comfort and handling, strong diesel engine, more affordable
Against: Lacks GLE's standard kit, boot not as big as Mercedes'
The X6 is based on BMW's CLAR Cluster Architecture, so it's a familiar construction that is used in other cars, such as the 5 Series saloon. But the X6 is jacked up considerably and the bulky body weighs a lot, just undercutting the GLE at 2,215kg.
The two machines' formula is similar, and the X6 has a more tapered roofline compared with the X5 it's based on. In the 40d variant we're testing (our pictures show a 30d), the 3.0-litre straight-six turbodiesel unit makes even more power than the GLE, at 335bhp, and an identical 700Nm of torque.
Its slight weight advantage means the X6 is a little quicker from 0-62mph, taking 5.5 seconds, but rarely will you drive either model flat-out, so the easily accessible torque in these cars has a bigger bearing on performance. Maximum torque is made at slightly higher revs than in the GLE, but the X6 still thumps forward on a sustained wave of thrust. The gearbox might have one fewer ratio, but the X6's eight-speed unit is as smooth yet more responsive.
While the X6 matches the GLE's ride comfort,  it's a little noisier on the move. But it's all relative, because it's still an incredibly quiet car.
Standard adaptive air suspension cushions the 21-inch alloy wheels' movement and controls the body just a tiny bit more tautly than its rival, so there's less rocking from side to side on country roads compared with the GLE. It's obvious that in this situation the X6 is more agile. The steering is sharper, there's less roll and in general it feels a little better tied down, without sacrificing comfort. The steering isn't as hefty in its weight, though.
Sport mode in both rivals does little to improve the experience, making the ride more brittle but the cars not really any more involving to drive. In both the dampers feel stiffer and the body control is a little better, but their cars' mass precludes them from ever being properly fun to drive quickly, so it's best to leave them in their default set-ups.
Partnership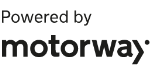 Need to sell your car?
Find your best offer from over 5,000+ dealers. It's that easy.
Whether you like the style they offer or not we'll leave up to you to decide, but it means the pairing is about comfort, quality and kit. The BMW has plenty of the first two, but compared with the GLE Coupé it lacks a little standard kit. You'll see on the next pages exactly where the X6 falls short, so while the headline price might be £5,140 less, if you add up the option packs that bring the kit level to parity (or at least close to it – these extras include some other bits that then push the BMW beyond the Mercedes) the price is much closer to its rival's.
Yet the fact remains that you still get an ever-so slightly higher-quality cabin for less money as standard, and lower running costs as well.
Testers' notes
Infotainment: System is easy to use and the graphics are sharp. The addition of Android Auto to Apple CarPlay is a big bonus .
Automatic transmission: Eight-speed gearbox is more responsive than the GLE's, and changes ratios just as smoothly.
Interior: The cabin is well built from high-quality materials and the seats are comfortable.
Mercedes GLE Coupe
For: Technology is great, superb refinement, lots of equipment
Against: It's pricier than the X6 as standard, costly to run
The GLE Coupé's MHA platform was designed especially for Mercedes' SUVs. It's 33 per cent more rigid than the older architecture, yet it's no heavier, because it uses plenty of aluminium. However, at 2,295kg, it's still a tank, and the GLE Coupé feels it on the move to some degree.
Neither it nor the BMW is a driver's car, but the GLE feels more lethargic to turn, while that weight doesn't seem quite as well controlled in quicker corners. That's partly due to the set-up, because the standard adaptive air suspension in its default Comfort mode is soft, allowing for a good deal of cushioning when it comes to absorbing bumps. On crowned, cambered roads there is some noticeable head toss because you sit high up and get rocked side to side, but the pleasing result is a cosseting, refined ride, even on standard 22-inch wheels.
Its handling is sufficient, with enough grip and security that, despite the ride height and the roll, it's entirely reassuring, but it doesn't engage or excite you – even for an SUV. The coupé element here is more about style than substance.
It is superbly refined, though, and the 3.0-litre turbocharged in-line six-cylinder engine is a big part of that. The 400 d unit produces 325bhp and 700Nm of torque, so even with that hefty kerbweight, the GLE Coupé will accelerate from 0-62mph in 5.7 seconds. That's more than fast enough for a car of this type, but it also has great mid-range grunt and bags of flexibility. It's aided by the unobtrusive nine-speed automatic gearbox; occasionally it holds on to ratios for a fraction too long, but its changes are super-smooth. The torque on offer means it crucially doesn't aggressively kick down at the slightest touch of the accelerator, which makes for relaxing progress.
All of these features are similar to the X6, though. What isn't as standard is the level of equipment. The GLE Coupé 400 d only comes in AMG Line Premium Plus trim, which features all of the usual kit you'd expect. However, over and above the X6 M Sport it gets a Burmester sound system, cooled front seats (heating is standard), keyless operation, a head-up display, acoustic glazing and the Driving Assistance Package as standard, which includes semi-autonomous adaptive cruise control, blind-spot and lane-keep assist, cross-traffic alert with braking, and evasive steering assist.
These are all part of optional packs on the BMW, which brings the price much closer to parity.
Otherwise, the GLE Coupé's cabin feels mostly of a high quality, except for some annoying let-downs, such as the cheap plastic around the central air vents. 
Testers' notes
Infotainment: Mercedes' latest set-up is slick. It works well and has sharp graphics, but the touchpad isn't as easy to use as the BMW's rotary dials
Automatic transmission: Smooth nine-speed gearbox is unobtrusive, but can hold on to ratios for a little too long
Interior: Well built cabin has no shortage of kit, including heated and cooled seats
Verdict
First place: BMW X6
There's very little to split these two when it comes to comfort and refinement, but the X6 is slightly sharper, slightly more efficient and therefore should be slightly cheaper to run. You might want to add more kit, but BMW gives you the option to; if you don't, the X6 is also more affordable. 
Second place: Mercedes GLE Coupe
These cars are incredibly well matched. The GLE Coupé drives smoothly, offers a great level of comfort and refinement, and its tech is superb. It's just edged by the BMW when it comes to costs – how much it is to buy and to run. Otherwise, it's a much- improved coupé-SUV from Mercedes.