Toyota Supra vs Jaguar F-Type
The Toyota Supra and Jaguar F-Type are now both available with four-cylinder engines, but which is best?
Toyota GR Supra launched to great fanfare in 2019, and can cut it with great-driving sports cars like the Porsche 718 Cayman, while matching the image and usability of models such as Audi's TT.
However, the Japanese machine has only been available with a 3.0-litre turbocharged straight-six in the UK, despite a 2.0-litre four-cylinder model being offered in Toyota's home country. Until now.
Although it has less power, this new 2.0-litre GR Supra also weighs less than its brawnier brother, so it could be the keen driver's choice – plus it's also cheaper, to the tune of £8,345 spec-for-spec (the smaller-engined model only comes in Pro trim).
To test its credentials, we're pitting it against the best of British, in the form of the facelifted Jaguar F-Type P300. This tag denotes that under the long bonnet of Jaguar's sports car is a 2.0-litre four-cylinder turbocharged engine to match the Supra's set-up. But which two-seat sports car does downsizing best? Let's find out.
Toyota Supra
| | |
| --- | --- |
|   | Toyota GR Supra 2.0 Pro |
| Price:  | £45,995 |
| Engine: | 2.0-litre 4cyl turbo, 254bhp  |
| 0-62mph: | 5.2 seconds |
| Test economy: | 27.8mpg/6.1mpl  |
| CO2:  | 167g/km   |
| Annual road tax:  | £475 |
Toyota has now brought its 2.0-litre GR Supra to the UK. At £45,995 in Pro trim (the only model available) it's more affordable than the 3.0-litre version, but does it lose out as a driver's car, or is it actually the purer model? What's more, how does it compare to Jaguar's alternative?
Design & engineering
It's well documented that Toyota collaborated with BMW to produce the GR Supra. As with the six-cylinder car, that means this 2.0-litre four-cylinder turbocharged model uses a BMW-sourced engine and gearbox.
Here, the engine produces 254bhp and 400Nm of torque. That first figure is 42bhp less than the Jaguar offers, although torque is identical, but at 1,395kg the GR Supra is 125kg lighter than the F-Type. Weight in a sports car is key, and this GR Supra is also 100kg lighter than its six-cylinder sibling.
Like the 3.0, this car has no manual option, but few modern sports cars offer this anyway. Power is sent to the GR Supra's rear wheels through an eight-speed automatic gearbox and an active limited-slip differential – again, both BMW-sourced items.
The chassis is just as interesting as the powertrain. There's less weight to manage, but the MacPherson strut front suspension and five-link rear axle are still controlled by adaptive dampers. There's a Sport mode that changes their parameters, but for UK roads you might prefer to leave it in the default set-up.
Moving from a straight-six to a four-cylinder obviously has implications when it comes to sound, too, just as downsizing from a V8 to the P300's engine does in the Jag. But both cars feature active exhausts and enhance the engine's sound through the speakers in the sportier settings.
Otherwise, the Pro-spec GR Supra features almost everything you could want. Leather isn't offered, though – it's not even on the options list.
Driving
Although the GR Supra lacks some of the Jag's punch, on the move it feels faster and more urgent, while the engine responds more keenly and revs harder too.
Partnership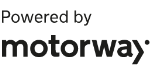 Need to sell your car?
Find your best offer from over 5,000+ dealers. It's that easy.
Despite its power deficit – some of which is clawed back by its lower kerbweight – the Toyota is actually faster than the Jaguar from 0-62mph; the two cars take 5.2 and 5.7 seconds respectively. Traction is better in the Toyota, which is helped by that active differential, but the bigger benefit is that it gives the car greater agility
.There's not much in the way of feel or feedback, while Sport mode doesn't help this, but the GR Supra's steering is quick. The active diff helps to turn the car as well, so it feels very keen to dart towards an apex. There's a good amount of grip to support these responses, too. 
However, even in standard mode the suspension – particularly the rear – thumps and hops over sharp depressions and bumps. It just lacks the fine control you get in a Porsche 718 Cayman, for example, but the F-Type isn't immune from this dynamic trait.
The GR Supra's balance is sweet, though. With the long bonnet stretching out in front of you, it feels like you sit close to the rear axle, and this gives you a good sense of what's going on. We just wish it were slightly less prone to hopping around on its suspension along the kind of writhing, twisting B-roads a sports car like this should devour.
Practicality
The GR Supra is a physically smaller car than the F-Type, with a more compact footprint, but it also really feels it. The cabin is much tighter than the Jag's, while the letterbox-style windscreen means visibility could be better. Sometimes the A-pillars get in the way of spotting your apex in corners, too.
Rear visibility isn't great either (a rear camera is fitted as standard to help with manoeuvring, but not parking sensors), but that's the price you pay for the arresting design and swoopy roofline. We'll leave it up to you to decide which car you prefer the looks of.
The Toyota offers 290 litres of boot space, which is less than you'll find in the Jag, but you can access the load bay from inside because the rear bulkhead is low, while the large hatch means that loading  is easier than you might think.
Ownership
Even on its sports cars Toyota offers a five-year/100,000-mile warranty, and while much of the GR Supra's mechanical make-up is of BMW-engineered parts, they've already proved to be reliable.
This combines with Toyota's strong showing in our most recent ownership satisfaction survey though, because the brand ranked sixth out of 30 manufacturers in Driver Power.
Safety kit is acceptable on the GR Supra 2.0 because Pro trim features Toyota's Safety System +, including AEB with pedestrian and cyclist detection, lane-departure warning with lane-keep assist, auto high beam for the standard LED headlights, traffic-sign recognition and seven airbags.
Euro NCAP hasn't tested the GR Supra, but it put the mechanically identical BMW Z4 roadster through its paces in 2019, and it received a five-star rating.
Running costs
Fuel economy won't be the biggest concern for a sports car owner, but the lighter, less powerful Supra edged ahead of the F-Type on test, recording 27.8mpg compared with 26.4mpg for its British rival. That means you'll spend £2,357 and £2,482 respectively on fuel over 12,000 miles in the two cars.
As the GR Supra is more efficient (167g/km CO2 and therefore a 36 per cent BiK rating, versus 216g/km and a 37 per cent rating for the Jag) and significantly cheaper, it will be a more affordable company car choice than the F-Type. Higher rate earners will pay £6,538 a year, compared with £7,866 for the Brit.
Testers' notes
"The GR Supra doesn't feel as premium as the F-Type. These two cars are natural performance rivals, but the Toyota is cheaper, and it feels it."
Jaguar F-Type
| | |
| --- | --- |
|   | Jaguar F-Type Coupé P300 |
| Price:  | £54,510 |
| Engine: | 2.0-litre 4cyl turbo, 296bhp  |
| 0-62mph: | 5.7 seconds |
| Test economy: | 26.4mpg/5.8mpl  |
| CO2:  | 216g/km  |
| Annual road tax:  | £475 |
Jaguar facelifted the F-Type last year with styling and tech tweaks. The P300 is a direct rival for the Supra in terms of configuration, and we test the standard car, although the model in our pictures is the higher-spec First Edition version.
Design & engineering
When it comes to Jaguar's sports car history, 2021 is a big year for the firm, because the iconic E-Type celebrates its 60th anniversary. But here it's the turn of the F-Type to battle it out against rivals like the GR Supra 2.0.
The latest updates added a new nose inspired by the I-Pace electric SUV, but the formula isn't all that different under the skin. The car's sharply styled aluminium body still houses a 2.0-litre four-cylinder turbo petrol unit from Jaguar's Ingenium family.
There's more power than in the GR Supra, at 296bhp, but the 400Nm of torque is identical to the Toyota's output. Yet despite the Jag's aluminium construction, it weighs more, at 1,520kg.
An eight-speed automatic sends power to the rear wheels only. As with the GR Supra, there's no all-wheel-drive option, although the V8-engined P450 is available in AWD form, while the F-Type R only comes with four-wheel drive. Unlike the Supra, the Jaguar features an open rear differential with torque vectoring by braking to help improve its agility.
There is an active exhaust, but only passive suspension dampers. However, we've seen with the GR Supra that Sport mode compromises the ride further, so given these two aren't hardcore track cars, a well set-up passive system is easily competitive.
A quick recap of those styling tweaks: the car's headlights are now wide and shallow, so the bonnet and grille are also new, while the fresh tail-light design features a more angular light signature.
Inside there's a digital dash and more technology than ever. The materials are high-quality and the car feels a cut above the GR Supra in many areas – but then it is £8,515 more expensive, which is a significant chunk, even if the F-Type does feature more kit.
Over and above the GR Supra this includes front and rear parking sensors and part-leather seats. While it only gets single-zone climate control, this can be upgraded for £685, plus Jaguar offers more options to upgrade the F-Type to your liking.
Driving
The Jag feels more of a GT than the Toyota, because the ride is more comfortable. It proves that its passive suspension is a match for the Toyota's adaptive tech.
Maybe it's the additional weight or it's the F-Type's extra length in the wheelbase, but it feels like it reacts less aggressively to bumps than the GR Supra in some situations. However, there is a lot of road noise in both, and the Jag is just a little louder.
It still makes a case as a sound sports car though, because the F-Type's steering is quick, with a good rate of response that means the long nose darts into turns with the same level of eagerness as the GR Supra's.
However, the Jaguar doesn't feel quite as controlled in quick turns or coming out of tighter corners: when you apply the power, the lack of a limited-slip differential is obvious. The F-Type's traction is not as good, and it's keener to spin up an inside wheel, wasting power.
The gearbox is a match for the GR Supra's though, shifting smoothly as an auto and offering snappy changes in manual mode, although both cars suffer from a snatchiness that the best dual-clutch units don't.
Overall though, the F-Type strikes a good balance between refined GT and engaging sports car. But as with its competitor, it doesn't quite excel in any one area. It's biased more towards the former than the latter, whereas the Supra is the other way round.
Practicality
With 336 litres of luggage space, the Jag offers more load volume than the Toyota, but the GR Supra's boot is deeper.
The F-Type suffers from a similar visibility problem to the Toyota, too, but the Jag benefits from parking sensors. Its A-pillars get in the way in some corners, but at least the long bonnet and front wings are well defined, so you can place it on the road with confidence. The same applies to the Toyota, though.
Inside, the Jag's cabin feels more spacious, but there aren't really any additional storage areas, because the dash protrudes towards you. But there are a few nice design touches, such as the grab handle that divides the driver and passenger zones.
Ownership
Jaguar's performance in our Driver Power survey was middling at best. Its cars scored highly for ride and handling, but in other areas, such as practicality, boot space and running costs, it showed poorly.
The F-Type's warranty isn't as good as the Supra's either, at three years, albeit with unlimited-mileage cover. Safety tech is a match for the GR Supra though, with traffic-sign recognition, autonomous braking and lane-keep assist standard; blind-spot warning is part of a £460 pack that also adds cross-traffic alert.
Running costs
These cars arguably appeal to the heart more than the head, and some will buy with cash, even though finance is still a great way to get into one of these machines. 
Either way, residual values will have a bearing on how much a cash purchase will lose or how much your monthly payments might be.
Our experts predict the Jaguar will retain 45.3 per cent of its value after three years/36,000 miles. This compares with a strong 63.3 per cent for the Toyota.
Because the F-Type is more expensive to buy, it'll lose a lot more in cash terms, at £29,839 compared with £16,894 for the GR Supra. Don't forget to budget for higher running costs when it comes to tyres and insurance – to cover our sample driver on the Jag it'll cost £785 a year and £716 for the Toyota.
Testers' notes 
"There's no V6 F-Type any more; if you want a bigger engine you'll have to go for the V8 P450 and F-Type R. Both easily outgun the six-cylinder GR Supra."
Verdict 
First place: Toyota Supra
The GR Supra just edges this contest thanks to its affordability (both to buy and run) and a more engaging drive. A big part of that is the engine, because it feels keener and more alert than the F-Type's four-cylinder unit. The GR Supra handles sweetly and feels fun, but its price tag is reflected in the fact it's not as premium inside, even if gets a similar level of tech. We'd still go for the 3.0-litre model, though.
Second place: Jaguar F-Type
P300 spec isn't quite the F-Type's sweet spot. It's still a great and individual front-engined, rear-drive sports car that offers something unique in the class thanks to its premium feel, stunning design and a great balance between ride and handling. The tech updates help, but the engine doesn't offer the grunt the F-Type deserves. However, the car's image is a cut above the Toyota's, that's for sure. 
Also consider...
Model: Porsche 718 Cayman PDK
Price: £48,150 
Engine: 2.0-litre 4cyl, 296bhp
The 718 Cayman is available as a manual and a PDK dual-clutch auto. It's even better to drive than the Supra, and arguably more exotic than the Jag. The engine isn't great, but this PDK-equipped model is a brilliant downsized sports car.
Model: Alpine A110 Pure
Price: £47,810 
Engine: 1.8-litre 4cyl, 249bhp
As the name suggests the Alpine A110 is one of the best-driving sports cars in this trim - and the model overall is Auto Express' reigning best coupé. It's lightweight and responsive; these two are a great pair of mid-engined rivals.
Figures
| | | |
| --- | --- | --- |
|   | Toyota GR Supra 2.0 Pro | Jaguar F-Type Coupé P300 |
| On the road price/total as tested | £45,995/£46,705 | £54,510/£54,510 |
| Residual value (after 3yrs/36,000) | £29,101/63.3% | £24,671/45.3% |
| Depreciation | £16,894 | £29,839 |
| Annual tax liability std/higher rate | £3,269/£6,538 | £3,933/£7,866 |
| Annual fuel cost (12k/20k miles) | £2,357/£3,928 | £2,482/£4,136 |
| Insurance group/quote/VED | 34/£716/£475 | 34/£785/£475 |
| Cost of 1st/2nd/3rd service | TBC | £1,006 (3yrs) |
| Length/wheelbase | 4,379/2,470mm | 4,470/2,622mm |
| Height/width | 1,299/1,854mm | 1,311/1,923mm |
| Engine | 4cyl in-line/1,998cc | 4cyl in-line/1,997cc |
| Peak power/revs | 254/5,000 bhp/rpm | 296/5,500 bhp/rpm |
| Peak torque/revs | 400/1,550 Nm/rpm | 400/1,500 Nm/rpm |
| Transmission | 8-spd auto/rwd | 8-spd auto/rwd |
| Fuel tank capacity/spare wheel | 52 litres/repair kit | 63 litres/repair kit |
| Boot capacity | 290 litres | 336 litres |
| Kerbweight/payload | 1,395/315kg | 1,520/405kg |
| Turning circle | 10.5 metres | 11.0 metres |
| Basic warranty/recovery | 5yrs (100,000)/1yr | 3yrs (unlimited)/3yrs |
| Driver Power manufacturer/dealer pos | 6th/2nd | 12th/12th |
| NCAP: Adult/child/ped./assist/stars | 97/87/91/76/5 ('19)+ | N/A |
| 0-62mph/top speed | 5.2 secs/155mph | 5.7 secs/155mph |
| Auto Express econ. (mpg/mpl)/range | 27.8/6.1/318 miles | 26.4/5.8/366 miles |
| WLTP combined | 37.7mpg | 29.2-29.9mpg |
| WLTP combined | 8.3mpl | 6.4-6.6mpl |
| Actual/claimed CO2/tax bracket | 235/167g/km/36% | 247/216g/km/37% |
| Airbags/Isofix/park sensors/camera | Seven/no/no/yes | Six/no/yes/yes |
| Auto box/lane keep/blindspot/AEB | Yes/yes/no/yes | Yes/yes/£460*/yes |
| Climate control/cruise control | Dual-zone/yes | Single-zone/yes |
| Leather/heated seats | No/yes | Part/£375 |
| Metallic paint/LED lights | £710/yes | £765/yes |
| Keyless entry & go/power tailgate | Yes/yes | £495/£480 |
| Sat-nav/digital dashboard | Yes/yes | Yes/yes |
| DAB radio/connected services | Yes/yes | Yes/yes |
| Wireless phone charging | No | No |
| Apple CarPlay/Android Auto | Yes/no | Yes/yes |