Salvage supercars: the UK scrapyard with a difference
We visit a breaker with a difference, stripping damaged wrecks of high-performance icons and selling their parts all over the world
You can spot them from a long way away: the mangled tops and bodies of Porsches, Ferraris and even a bright green Lamborghini Gallardo. They sit up high on large, metal storage shelves, stacked neatly on top of one another with several columns reaching high into the sky. Drive further along the industrial estate in Wigan, Greater Manchester, and you'll reach the front gate of Douglas Valley Breakers.
Step inside the compound and you're greeted by one of the country's biggest scrap and salvage yards for supercars. Or to put it another way, the final resting place for some of the greatest high-performance and luxury vehicles.
• Auto Express feature: 50,000 miles in a free car
Crash your Porsche, Ferrari, TVR, Lotus, Aston Martin or anything that's fast and interesting, and chances are that if the car is written off, it will end up at Douglas Valley Breakers. "Cars are classed into different categories when they are written off," explains Graeme Cook, a member of the sales team. "Category A has to be scrapped, B cannot be put on the road but can be salvaged for parts and so on.
"We buy these cars, bidding against thousands of people at auctions across the UK, get them on site and strip them for parts that we then sell onwards." In other words, Douglas Valley Breakers isn't just a resting place for these iconic cars; it's also a donor centre that, according Cook, sells parts to customers with supercars all over the world. 
There are hundreds of cars at Douglas Valley, but it's easy to spot the most popular model: the Porsche Boxster. There are stacks and rows of them, from various years and in various states. Some look as if they only need a new front bumper to be back on the road, while others are barely recognisable. 
"We used to get a lot of 911s, 996s and so on, but their purchase prices have gone up and there's more competition for these cars, so we end up with a lot of Boxsters," says Cook.
Despite the rows of Boxsters, there are some real gems hidden at Douglas Valley. Behind a parts storage building, there's an old red Opel GT, while opposite it is a nineties Maserati Quattroporte Evoluzione. We also spot some Lotus Esprit V8s, and a gorgeous white Porsche 964 catches our eye, too. Then there are the Ferrari Testarossas (one of which had a famous crash on London Bridge back in 2015) and 355s, a Citroen DS and a BMW 850i V12. 
If they were running, these cars alone would be the dream garage for many people, but unfortunately they will all have to be stripped down and sold for parts. "Because they are Cat B write-offs, we cannot legally sell the body and chassis to restorers. It has to be crushed, which is quite sad," explains Cook. 
For some of the cars, the crusher seems like a wise option. Cook takes us to a light blue Dodge Challenger from the seventies, ducks under the car and points to the frame. "See, it's covered in rust and the frame has actually snapped in half," he says. "Cars built before 1978 no longer need their annual MoT, but this is what happens when you neglect maintenance." 
Partnership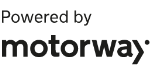 Need to sell your car?
Find your best offer from over 5,000+ dealers. It's that easy.
Many of the vehicles come with writing on the side, instructing staff on what parts to strip or whether they are currently advertised on eBay. However, they also contain sombre clues to how the cars ended up at Douglas Valley. On the side of the white 964 is scrawled 'One fatal', while another Mustang with a heavily damaged front windscreen has the same words written on its wheelarch. 
Elsewhere, fires and floods have left many cars beyond repair. "But there's plenty here we can use," says Cook. Take, for example, the red Ford Mustang that's clearly caught fire. Despite the smell of burnt plastic and trim lingering inside, Cook tells us that many of the electronics were salvageable. 
Robert Sherratt is the man in charge of determining what parts can be salvaged and sold on. When a car arrives from an auction house, he's the first to inspect it. "I check that the engine is mechanically sound," he explains. "We do a compression and leak test on the motor and record it running on video."
The car is then 'de-polluted', which involves draining and recycling all the fluids, oils and fuel. Electrics and other items that could be ruined by months or even years sitting outside exposed to the elements are also removed. 
"The engine is usually the first thing to be sold," says Sherratt as he takes us inside the workshop. This is another part of Douglas Valley that impresses immediately, because the shelves are stacked with flat-six engines from 911s, Boxsters and other cars. There's a Maserati 4200 V8 all ready for sale, while a brand new 2.3-litre EcoBoost engine from a Ford Mustang is also up for grabs. 
• Write-off categories explained
While the engines live a comfortable life in the workshop – they even get a full clean – the cars are sent outside. "It totally depends on the vehicle in question," says Sherratt. "Some cars we've had for less than 12 months before we've sold most of its parts, while others stay with us for six or seven years before we get our money back. Ideally we would sell about 80 per cent of the components of the car before sending it away to be crushed for metal." 
But this isn't always easy. Graeme Cook adds that customers are often very picky when it comes to spare parts from scrapyards. "People don't want spare parts if the colour doesn't exactly match their vehicle, or get angry because spare parts from salvage cost £100," Cook tells us. "But what they don't think about is that when a car like the Boxster came out, it was a £30,000 sports car, with £30,000 worth of components. These aren't cheap items." 
And even though the models are write-offs, they're not cheap to buy. Cook points to a red 996 911. "That car cost us £6,000 to buy – years ago it would have been £2,500. So it takes a long time to get our money back on some of these cars." 
Yet there are some unusual economics at play in the scrap market. "The green Gallardo you saw, we bought that for £19,000, but the engine alone is worth £30,000. Then there's the 928 S2 – the engine alone in that is £3,500 and we can get another £2,500 for the interior. But the car sold for £900. For other cars it's the opposite. They are expensive and take years to pay for themselves." 
If the parts don't sell for years, and the yard needs more space for incoming vehicles, the cars are then stripped, with the working parts moved to another shelf. The rest of the vehicle is sent to the crusher. Readying a Porsche Boxster for the crusher is mechanic Dean Griffiths. "It's nice to get to work on some of the older cars, a 964, 996, things like that," he explains. "They are just lovely to get under the hood of. 
"These cars come to us for a reason: they're wrecked and can't be used by their owners, so it's nice to see that other people get use out of the parts that we supply. It's nice knowing that the parts from a crashed 964 help another one of them stay on the road," says Griffiths. 
Iconic cars such as the Ferrari Testarossa, Citroen DS and Porsche 964 may come to the scrapyard in Wigan at the end of their life, but hopefully their presence at Douglas Valley Breakers means others like them can continue to be used and enjoyed.
Enjoyed this motoring feature? Then why not check out our recent trip to the Prince of Monaco's car collection?