'Vauxhall and Peugeot need to cut their electric car prices to compete with MINI'
Mike Rutherford thinks affordability is fast becoming one of the most important words in the modern car-buying vocabulary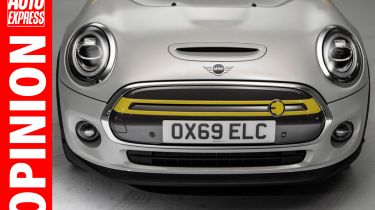 It's happened, and not before time. The A word – affordability – has risen to the top of the car-buying agenda where it belongs... and must stay.
JLR started an honest conversation on this topic on 5 July. That's when the Indian-owned, British-based firm correctly acknowledged that its I-Pace may be a brilliant, clever, game-changing product but, when retail prices for it are in £60k-£80k territory (after government subsidies), the fact is that the reigning World Car of the Year is way beyond the reach of the majority of new-car buyers.
• Best electric cars on sale right now
With such pure-electric vehicles very much in mind, the company has now declared that "affordability is king". Halleflippinlujah! Just like connectivity, safety and tailpipe emissions, affordability is one of the most important words in the modern car-buying vocabulary – and rightly so.
Then, last week, BMW announced that the MINI Electric will cost just £24,400, post-subsidy. This makes it around 50 per cent more expensive than the bog-standard petrol-powered MINI One. That sounds like a lot, but it's a comparatively small premium to pay for a new-tech pure-electric car versus an equivalent old-school pure-petrol car. The VW e-up!, for example, costs approximately 140 per cent more (ouch!) to purchase than the basic petrol version. That's insane. VW knows this. As do its potential customers who – surprise, surprise – aren't biting. Why would they?
With BMW (plus Renault, it could be argued) now setting the pure-electric vehicle pricing agenda, VW has no choice but to rapidly make its EVs more affordable. The same goes for others – possibly Jaguar and certainly Vauxhall, whose imminent Corsa-e suddenly looks relatively expensive at £26,430 after subsidy. Not only will the borderline-premium MINI cost less to buy than the Corsa-e, but its impressive future residuals also mean it'll hold its value far better. If the Vauxhall titch and its eagerly awaited Peugeot e-208 sister car aren't closer to £20,000 than the mid-£20k mark originally envisaged, they'll be left behind by the MINI Electric in the showrooms.
Not that affordability, or lack thereof, is solely a problem in the EV market. Plenty of petrol or diesel models seem inexplicably overpriced, too. There are many humble, 1.0-litre, three-door Ford Fiestas at 20 grand or more. Sure, it's a great little supermini-cum-urban car. But that doesn't earn it the right to sit in a similar price league to larger, five-door family cars with much longer warranties – the mainland Europe-made Kia (Keeping It Affordable) Ceed, for example.
And how come the modest, bottom-of-the-range, British-built Nissan Qashqai now starts at a tad under £20k? That's too much, over-ambitious, and borderline unaffordable for a car of this class. Besides, the last thing Britain's second-largest car manufacturer needs right now is to price the Qashqai out of the market, in the same way that Honda (with CR-V) and Infiniti (Q50) did. I know, I know, that's harsh. But it's so, so true.
Partnership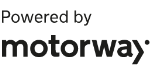 Need to sell your car?
Find your best offer from over 5,000+ dealers. It's that easy.
Do you agree with Mike? Let us know your thoughts in the comments section below...