Car jargon buster: key automotive abbreviations and acronyms explained
What on earth is ESC, or PASM? How many ICE's do you need? Let us help you out with our handy guide to motoring abbreviations and acronyms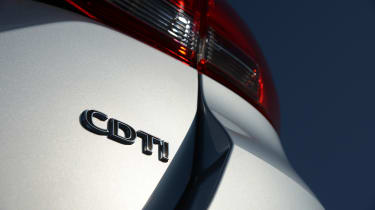 As car manufacturers continue to upgrade their cars with more and more technology, gadgets and gizmos, the spec sheets and options lists are becoming loaded with an endless stream of apparently meaningless letters and numbers.
What do they all mean? Sometimes the maze of motoring abbreviations and acronyms can baffle even seasoned car experts so we've compiled this handy alphabetical guide to the car jargon you're likely to come across when shopping for a new car.
• Ultimate guide to car finance
Some will be make or model-specific, while others are blanket terms or industry standards that you'll find on nearly every new car sold today.
ABS
Anti-lock Braking System. A safety aid that prevents the wheels from locking up and skidding under hard braking.
AC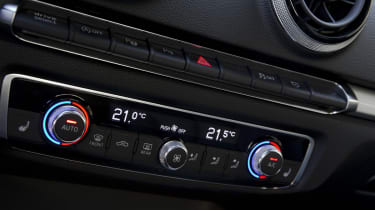 Air Conditioning. Can be manual or automatic.
ACC
Adaptive Cruise Control. Keeps your car automatically at a predetermined distance from the car in front. Also stands for Accessory – the first position of your ignition key which powers up non-essentials like the radio. Also, automatic climate control.
AEB
Autonomous emergency braking. A system which uses sensors to detect objects in front of the car and will apply the brakes if it suspects an imminent crash.
A/T
Automatic transmission. A gearbox that shifts automatically. Types include torque converter, CVT, dual-clutch and automated manual.
Aux
Auxiliary. Normally refers to an auxiliary audio connection – an input jack that allows you to connect phones and music players directly to the car's audio system.
AWD
All-wheel-drive. Power is fed to all four wheels of the car. Can be permanent AWD (power is always fed to all four wheels) or switchable (power is fed to two wheels unless it detects slip, then it pushes drive to the other two). Also known as 4x4 or 4WD. Manufacturers have various names for their AWD systems:
Audi - quattro
BMW - xDrive
Kia - KX
Mercedes - 4MATIC
MINI - ALL4
SEAT - 4Drive
Suzuki - Allgrip
Volkswagen - 4MOTION
BHP
Brake horsepower. The standard measure of the power an engine puts out. Generally speaking, it affects top speed and acceleration.
BIK
Benefit-in-Kind. Another name for company car tax, paid by business users who use a company car for private affairs.
CC
Cruise control or climate control. Also cubic capacity – the size of the engine, measured in cubic centimetres or litres in the UK e.g. 999cc or 1.0-litres.
CEL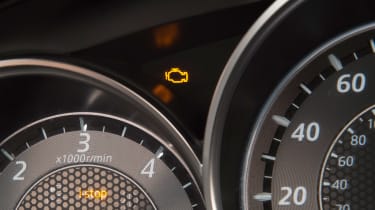 Check engine light. A warning light on the dash that signifies an issue with the engine which should be checked at your earliest convenience.
CNG
Compressed natural gas. An alternative fuel to petrol or diesel that requires an engine conversion to use.
CO
Carbon monoxide. A harmful engine exhaust emission.
CO2
Carbon dioxide. One of the main gasses emitted from a car's exhaust and one of the principal causes of global warming. Usually given in grams per kilometre (e.g. 120g/km).
CVT
Continuously Variable Transmission. A form of automatic gearbox characterised by having one automatically varying gear ratio, rather than a number of fixed ones.
DAB
Digital Audio Broadcasting. Also called Digital Radio, it's a modern alternative to analogue AM and FM transmissions for car radio.
Diesel
Different manufacturers use a baffling array of codes to signify engine types. Various diesel acronyms are:
Alfa Romeo – JTDM, Multijet
Alpina – D (as in Alpina D5, Alpina XD3)
Audi – TDI
BMW – d (as in BMW 520d, BMW X6 xDrive30d)
Chrysler – CRD
Citroen – BlueHDi, e-HDi
Dacia – dCi
DS – BlueHDi
Fiat – JTD, Multijet
Ford – TDCi
Honda – i-DTEC, CDTi
Hyundai – CRDi
Infiniti – d (as in Infiniti Q30 2.2d)
Jaguar – d (as in Jaguar XF 2.0d)
Jeep – Multijet, CRD
Kia – CRDi
Land Rover – TD, SD (as in Range Rover Sport TDV8, Land Rover Discovery SDV6), eD4, Ingenium
Mazda – SKYACTIV-D
Mercedes – d (as in Mercedes A 180 d, Mercedes E 220 d)
MG – DTi
MINI – D (as in MINI Cooper D)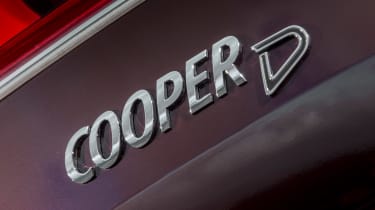 Mitsubishi – DI-D, TD
Nissan – dCi
Peugeot – BlueHDI, e-HDi
Renault – dCi
SEAT – TDI, SDI
Skoda – TDI, SDI
SsangYong – e-XDi, XDi
Subaru – D (as in Subaru Forester 2.0D)
Suzuki – DDiS
Toyota – D4-D
Vauxhall – CDTi
Volkswagen – TDI, SDI
Volvo – D (as in Volvo V60 D5)
DFI/DGI
Direct fuel injection/direct gasoline injection.
DOHC
Double (or dual) overhead cam. An engine type with a separate camshaft each for the intake and exhaust valves.
DNA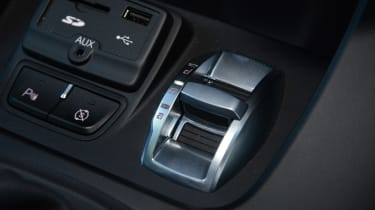 Specific to Alfa Romeo cars, this stands for Dynamic, Normal and All-Weather and refers to adjustable driving modes.
DPF
Diesel particulate filter. A device in a diesel-engined car's exhaust which traps polluting particulates and burns them off at high temperatures. Can get clogged without regular high-speed driving.
DRL
Daytime running lights. Also called driving lights, these front lights operate whenever the engine is on. Manufacturers often use them to create a stylish front to the car.
DSG
Direct-shift gearbox. The Volkswagen Group's (Volkswagen, Audi, Skoda, SEAT) dual-clutch gearbox. It allows automatic operation or manual override.
DVSA
Driver and Vehicle Standards Agency. The Government body responsible for driving tests, licenses, MoT tests and suchlike.
EBC
Electronic brake control.
EBD
Electronic brake force distribution. Varies the amount of braking force applied to each of a vehicle's wheels to maximise stopping power. Always coupled with ABS.
ECU
Electronic Control Unit or Engine Control Unit. Takes readings from a variety of sensors within the engine and adjusts the likes of air-fuel mixture, ignition timing and idle speed to ensure optimum running.
EGR
Exhaust Gas Recirculation. This re-uses gases from the car's exhaust system to dilute the air coming into the engine, reducing harmful emissions.
EMS
Engine management system.
EPS
Electric power steering. A more modern and more efficient power-assist system than the hydraulic systems used in older cars.
ESC
Electronic stability control. Automatically applies the brakes when it detects a loss of traction to prevent a skid. Also called ESP (electronic stability program).
EV
Electric vehicle. A vehicle which is powered primarily by an electric motor.
FCV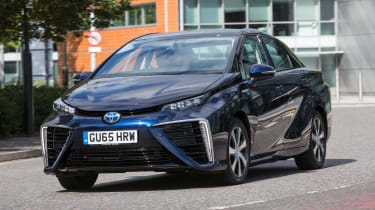 Fuel cell vehicle. A car that uses a fuel cell to run off hydrogen such as the Toyota Mirai.
FSH
Full service history. When buying a used car, this refers to the record of completed services, which must have been performed at manufacturer-specified periods.
FWD
Front-wheel drive.
GPS
Global positioning system. The standard used for most in-car navigation systems.
GT
Grand Tourer. Usually a high-performance or luxury vehicle that has been designed for long-distance driving in comfort, the term is more recently being applied to high-spec standard models e.g. Peugeot 2008 GT-Line.
GTI
Denotes a high-performance car, used across the Volkswagen and Peugeot ranges.
GVW
Gross vehicle weight. Usually given in kilograms (kg) in the UK and refers to the weight of the entire vehicle, including passengers and luggage.
HSD
Hybrid Synergy Drive. The name Toyota gives to its hybrid technology used in the likes of the Prius.
HP
Hire Purchase. A way of financing a new or used car, usually with an initial deposit and then fixed monthly payments covering the rest of the balance.
HPI
Hire Purchase Inspection. An organisation which looks into the history of a used car and provide information such as write-off status, mileage, and any issues with the registration or VIN number.
HVAC
Heater-Vent-Air Conditioning. Refers to the heating and ventilation controls in the car, whether they be manual or automatic.
I4 (or I3, I6, etc.)
In-line four-cylinder engine. A common type of engine used in most mid-sized modern cars. Modern inline engines can have as few as two cylinders and as many as six. Also called L4, for longitudinal.
ICE
Internal combustion engine. A petrol or diesel engine. See also In-car entertainment – referring to any radio or music player fitted to the car.
IMA
Integrated motor assist. Honda's hybrid vehicle technology used in the Insight.
ISOFIX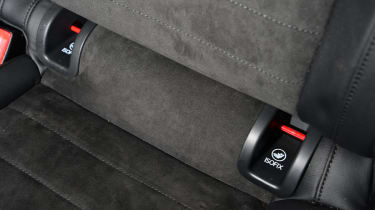 Isofix is a standard anchoring system for child seats in cars. It usually takes the form of clips in the car's seatback and a tether behind the seat and enables child restraints to be fitted more easily than with a seatbelt.
JCW
John Cooper Works. MINI's tuning arm, which creates the fastest MINIs on the road.
Kph
Kilometres per hour.
LCD
Liquid Crystal Diode. A technology used in the manufacturing of most automotive display screens.
LCV
Light commercial vehicle. Refers to vans and trucks with a weight of under 3,500kg.
LDAS
Lane departure avoidance system. A safety measure which prevents the driver from drifting out of lane, either by means of a warning light and buzzer or by taking control of the steering.
LED
Light emitting diode. A lighting technology which is steadily phasing out halogen and filament bulbs due to a superior lifespan and improved light.
LEV
Low emissions vehicle.
LGV
Large goods vehicle. A vehicle with a weight of over 3,500kg.
LPG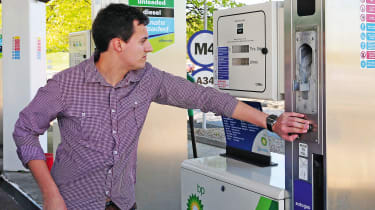 Liquefied petroleum gas. Often referred to as autogas, it's an alternative fuel which requires an engine conversion to use.
LSD
Limited slip differential. Prevents excessive power from going to one of the driven wheels to avoid pointless wheelspin.
LWB
Long wheelbase. A version of a car with a stretched wheelbase, normally reserved for luxury models.
Mpg
Miles per gallon. The standard measure of fuel consumption in the UK.
Mph
Miles per hour.
MPV
Multi-purpose-vehicle. It's usually used to refer to a vehicle on a passenger car chassis with a one-box design intended to provide maximum space and versatility. Also called people-carriers.
MY
Model year. Describes when a car was produced.
NA
Naturally aspirated. A engine which does not employ turbocharging or supercharging.
NEDC
New European Driving Cycle. The official EU testing procedure for fuel economy and emissions.
NOx
Nitrogen oxide. A harmful gas emitted from vehicle exhausts.
NVH
Noise, vibration and harshness.
OBD
On board diagnostics. Now in its second generation, named OBD II, it's a means of connecting to the car's built-in computer to see data about the car.
OD
Overdrive. Often found on old four and three-speed gearboxes, rare now.
ODO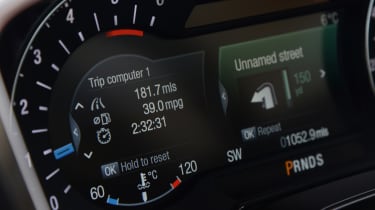 Odometer. The device which measures your car's overall mileage.
OEM
Original equipment manufacturer. OEM kit comes directly from the car's manufacturer, rather than the aftermarket.
OTR
On The Road. This refers to the price of a new or used car with all additional fees factored in – delivery, road tax, and registration
PAS
Power-assisted steering. Fitted to nearly every new car on sale today in either electric or hydraulic forms.
PASM
Porsche Active Suspension Management. The name Porsche gives to its electronically adjustable dampers.
PCP
Personal Contract Purchase. A way of financing a new or used car, with an initial deposit, fixed payments and then an optional final payment if you want to buy the car.
PDK
Porsche Doppelkupplung. Porsche's own dual-clutch gearbox.
PS
An alternative to BHP, also called European horsepower. To convert PS to BHP, use an online converter or multiply the PS figure by 0.986.
Petrol
Just like diesel, various manufacturers have lots of codes for petrol engines…
Abarth – T-Jet
Alfa Romeo – MultiAir, TwinAir
Alpina – B (as in Alpina B3, Alpina B5)
Audi – TFSI, FSI
BMW – i (as in BMW 320i, BMW 540i)
Citroen – VTi, PureTech
Dacia – TCe, SCe
DS - PureTech
Fiat – MultiAir, TwinAir
Ford – EcoBoost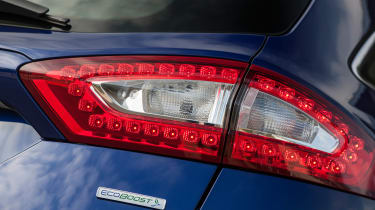 Honda – i-VTEC
Hyundai – GDi
Infiniti – T (as in Infiniti Q30 1.6T)
Lexus – t (as in Lexus IS200t)
Mazda – SKYACTIV-G
Nissan – DIG-S, DIG-T
Peugeot – e-VTi, PureTech
Renault – TCe, SCe
SEAT – MPI, TSI, TFSI
Skoda – MPI, TSI, TFSI
Toyota – VVT-i
Vauxhall – VVT
Volkswagen – MPI, TSI, TFSI, FSI
PHEV
Plug-in hybrid electric vehicle.
RDS
Radio data system. Used to embed small amounts of information in FM radio broadcasts to be displayed on your car's infotainment screen.
RPM
Revolutions per minute. A measure of how quickly the engine is rotating.
RS
Audi's high-performance sub-brand. Also Renault Sport, Renault's high-performance brand. Also stands for Rally Sport (or Rallye Sport) on some other models.
RWD
Rear-wheel drive.
SORN
Statutory off-road notification. A no-cost alternative to road tax or VED for cars which don't venture onto public roads e.g. track cars or project cars.
SRS
Supplemental restraint system. The correct name for the airbag in your car.
ST
Ford's high-performance sub-brand.
SUV
Sports utility vehicle. A car with a high driving position and the looks of an off-roader, though in recent years the burgeoning crossover sector means an SUV isn't automatically good off-road.
SVO
Special Vehicle Operations. Jaguar and Land Rover's speciality department, which tunes up and customises the brand's products.
TCS
Traction control system. Aids control and grip by cutting engine power or applying the brakes when it detects a wheel slipping.
TPMS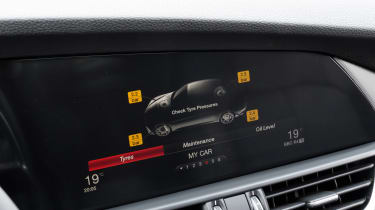 Tyre pressure monitoring system. Checks the inflation levels of your tyres – a legal requirement if you're using run-flat tyres.
ULEV
Ultra-low emissions vehicle. Usually an electric or hybrid car with emissions of under 75g/km of CO2.
VED
Vehicle excise duty. Also called road tax. A yearly fee which must be paid before you're entitled to use your car on the road. Prices are based on carbon dioxide emissions or, for older cars, engine size.
VIN
Vehicle Identification Number. Also called the chassis number, this is an identifying number used when checking a car's history. Can be found on a plate on the chassis and at the base of the windscreen.
VTEC
Variable Valve Timing Electronic Control. A system developed by Honda which uses two camshaft profiles to give the car distinct modes for performance and economy.
vRS
Skoda's high-performance sub-brand.
VXR
Vauxhall's high-performance sub-brand.
ZF
A German manufacturer of car parts, known particularly for its torque converter automatic gearboxes.
Are we missing anything? Let us know in the comments below and we'll add them in...