Best concept cars at the Geneva Motor Show 2019
We take a look at the weird and wonderful showpieces of the 2019 Geneva Motor Show
The 2019 Geneva Motor Show has provided us with a fresh batch of concept cars to gaze upon. This year's class continues where last year's left off, with a mixture of cute, curious and ultimately questionable metal on show, but with one central theme running through it all: electrification.
It's been like this for a few years now, but this time around many of the electric concept vehicles on the stand at Geneva took highly production-ready shapes, particularly the show cars presented by the Volkswagen Group brands.
• 10 cars you may have missed at the 2019 Geneva Motor Show 
They were not alone. A fresh but familiar looking Honda concept gave us a very close to showroom ready glimpse of an upcoming electric model too, and Aston Martin stunned the show floor with two almost finished mid-engined hybrid supercars.
Elsewhere, other soon-to-be showroom-ready cars were presented from brands across the global automotive spectrum but taking the usual design liberties allowed when production is several years, not several months away.
Below you'll find our captioned gallery featuring eight 2019 Geneva concept cars we believe deserve your attention.
Geneva Motor Show 2019: The best concept cars
Imagine by Kia
Probably the most lavish concept car to grace the show floor this year at Geneva was the Imagine by Kia. The brand says it's a car they're using to try to define a new automotive segment, but it's also presented as a very early look at what could become an "emotional and technical flagship" for the brand, according to Kia design boss Luc Donckerwolke. It features an all-electric powertrain, a typically futuristic and flash concept car cabin with 21 individual high-resolution displays organised like a stegosaurus' spine, and luxurious touches such as the diamond cut seat shells and the use of cut glass in the design of the 22-inch alloy wheels.
Honda e Prototype
We've been here before. The Honda e Prototype is the second time Honda's upcoming small electric car has featured in the best concept cars round-up, after its forebearer, the Urban EV concept, stole the 2017 Frankfurt show. Why is it back for a second bite at the cherry at Geneva? Now called the e Prototype, Honda is showing us all that it has kept its promise to keep the Urban EV's hugely popular, cute, retro design. Okay, it's sprouted a second pair of doors, the overhangs are larger, the big wheel arch extensions are gone and it's lost a bit of its boxiness in the pursuit of pedestrian safety, but this is 98 per cent the finished article on sale next year.
Audi Q4 e-tron
Audi used the show to present its first car using the new multi-billion pound MEB all-electric platform developed by the Volkswagen Group, and at the same time previewed what will become its fifth electric vehicle when it goes on sale in 2021. The Q4 e-tron concept will be presented as a production vehicle towards the end of 2020, and like three of the four Audi EVs we will have seen by then, it's an SUV. The concept is equipped with the largest battery the MEB system can house - an 82kWh pack enabling 280 miles on a single charge, as recorded under the recently introduced and far more stringent WLTP regulations.
SEAT El-Born
Sitting across the way at SEAT in the Volkswagen Group corner of the Geneva Palexpo was the El-Born - a very close to production look at what will be SEAT's first ever electric car. Squint a bit, and it's a very close to production look at the Volkswagen I.D. hatchback coming to the Frankfurt Motor Show later this year too. That's because the El-Born will be a badge-engineered version of the I.D. hatch. Still, there's plenty to see on this concept. For one, it's the first time we've really seen SEAT contemporary design language on something all-electric, and secondly, it's our first proper glimpse of the cabin architecture and infotainment supported by MEB.
Volkswagen I.D. Buggy
With an onslaught of electric cars using MEB on the way from the Volkswagen brand, it used its all-important all-electric platform for a bit of fun at this year's show, revealing a futuristic take on the iconic Manx Myers beach buggy. The I.D. Buggy is a fully functioning concept featuring a 201bhp electric drivetrain enabling 0-62mph in 7.2 seconds and with a limited top speed of 99mph. However, unlike its MEB siblings over at SEAT and Audi, the I.D. Buggy is much less likely to be coming to a showroom near you just two years from now.
Aston Martin Vanquish Vision
Aston Martin stormed Geneva with a show of confidence fronted by two new mid-engined cars. The AM-RB 003 concept is the bigger brother, intended to take on the McLaren P1 when it shortly morphs into a production vehicle. Arguably more impressive was the Vanquish Vision concept though. This sits segment down and will challenge the McLaren 720S and the new Ferrari F8 Tributo when it arrives in 2022 largely unchanged - boss Andy Palmer says it's 85 per cent finished. Power will be provided by a brand new twin-turbocharged V6.
Alfa Romeo Tonale
One of two huge surprises from Fiat Chrysler Automobiles was a new Alfa Romeo concept. The Tonale closely previews a second Alfa Romeo SUV which is due in showrooms in 2020 and will become in effect Alfa's Audi Q3 rival. It'll be the first Alfa Romeo to be offered with a plug-in hybrid powertrain too. Design inspiration is taken from Alfa's past and not just it's larger Stelvio badged brother - there's more of a hint of SZ in the front end, while the rakish rear end and full-width taillight design is new too.
Fiat Centoventi
A favourite of many on the show floor was the Centoventi - a complete surprise and one celebrating Fiat's 120th anniversary. It takes the form of a retro-futuristic Fiat Panda, and much like the original Honda Urban EV concept has won fans over with its cute, compact, boxy design. Classic touches include the return of Fiat's asymmetrical front grille with the brand's old-school off-horizontal strikes, illuminated in the colours of the Italian flag and the Panda Mk1's 'pocket' style dashboard. It features an electric powertrain with removable and modular battery packs. A basic Centoventi with just one pouch would be cheap as a production model, offering 62 miles of range. At a maximum, Fiat claims a five-battery model would be capable of 311 miles. Though it looks like a new Panda, it may not become one in its own right - Fiat may build it as part of a new Panda family, alongside the current Mk3 car.
Partnership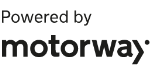 Need to sell your car?
Find your best offer from over 5,000+ dealers. It's that easy.
Check out our overall star cars from the Geneva Motor Show here...