Video: best cars at the Geneva Motor Show 2014
We take a look back at the 2014 Geneva Motor Show, the most important motor show of the year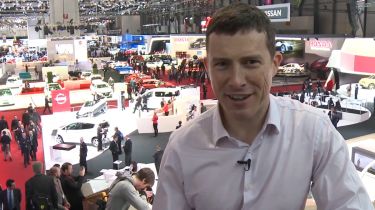 There were plenty of new cars at this year's Geneva Motor Show, from the sublime to the ridiculous – and we've put together a video round-up of the best cars on display at the show.
The BMW 2 Series Active Tourer drew one of the largest crowds, probably because it's the first ever front-wheel drive car to wear a BMW badge.
BMW purists will prefer the 4 series Gran Coupe, which is a four door version of the 4 seires for those who think a 3 series saloon isn't expensive enough already.
Laborghini's Gallardo replacement – the 610hp Huracan, also attracted loads of attention , along with the stunning Mercedes S-Class Coupe.
MINI had a concept version of its Clubman which this time round gets two proper rear doors while Volkswagen's T-ROC hints at what the next generation Tiguan will look like.
There are very few surprises at a motor show these days, but Maserati had one in the form of the Alfieri concept, which points at a new range-topping GT.
Jeep showed off its Renegade mini off-roader: built on the Fiat 500L platform, it promises some mild off road capability.
Then there was the Fiat Panda Cross for those who want an even smaller SUV with even less off road ability.
For an alternative rugged city car how about the Vauxhall Adam Rocks? Don't be fooled by the pumped up bodywork – it's really just for show.
If small cars are your thing, then how about the new Toyota Aygo, or its French counterparts: the Citroen C1 and Peugeot 108? These cars go on sale in July, priced around £9,000.
Not wanting to be upstaged, Renault also showed off the new Twingo - a cute new city car with the engine in the rear.
See the rest of our best cars form the Geneva Motor Show 2014 in the video above. See everything from the show on our Geneva round-up page.