Top 10 craziest cars at the 2014 Paris Motor Show
We pick out the top 10 crazy cars at this year's Paris Motor Show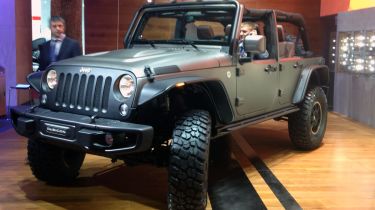 Amongst the stunning new metal, design studies and show girls at any international motor show, there's always a handful of cars which stand out for all the wrong reasons. The Paris Motor Show is one of the biggest motoring events of the year and the last on Europe's automotive calendar but even it featured its share of oddball creations.
We've already rounded up the top 10 concept cars and the Auto Express team has picked its personal favourites, so let's run through some of the crazy cars from Paris 2014 which weren't so easy on the eye. 
Ligier JS50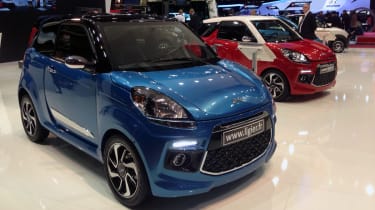 French manufacturer Ligier had a whole range of its microcars at display at Paris with the JS50. Nice proportions but no thanks.
Dacia Lodgy Stepway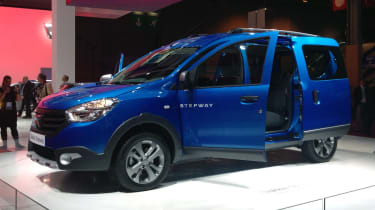 We don't get the Dacia Lodgy in the UK and we can't imagine many people being too upset about that. Yet, Dacia still revealed a more rugged Stepway version of the Lodgy at Paris, which merely added plastic cladding to its van-like proportions.
The Smera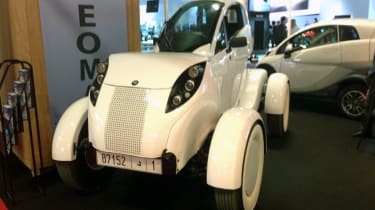 This is the Smera. We don't really know too much about it but styling certainly wasn't prioritised in the design process. 
Lexus RC F Carbon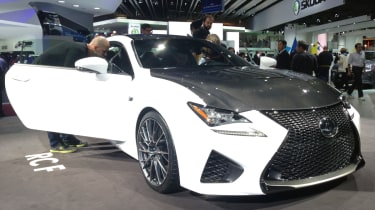 The new Lexus RC F, by all accounts, is a good car - well desinged and well engineered - but for a rather straight-laced brand such as Lexus, the Carbon edition may be a step too far. As the name suggests, it adds some rather questionable carbon fibre trim to what was a svelte coupe. 
Aixam Crossover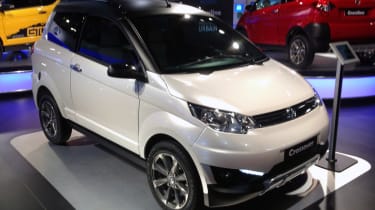 It's called the Crossover but it isn't one, it's another microcar from Aixam. A 400cc two-cylinder diesel engine provides the power and there's only one forward gear to play with. 
Jeep Wrangler by Mopar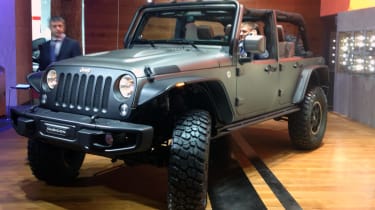 The iconic Jeep Wrangler has been subject to some cosmetic tweaks thanks to in-house tuners Mopar. It may not be to everyone's taste but a raised ride height, off-road bumpers, roof rails and huge tyres give it the wow factor.
Venturi America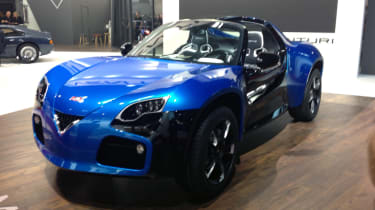 French electric car producer Venturi displayed its America buggy at the Paris show. A jacked-up, open top roadster with a monsterous 400bhp drew in the crowds. 
Ford Focus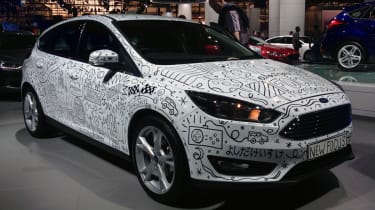 There's absolutely nothing crazy about the Ford Focus. Yet, in Paris Ford showcased a version of the hatchback which looked as if a bunch of toddlers with crayons had attacked it. This Focus, therefore, makes the list.
Courb C-Zen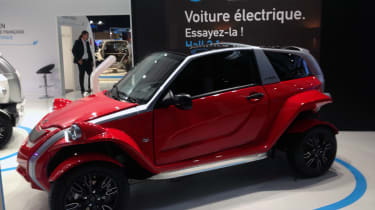 You wait for one French electric buggy to come along and then two appear at the same time. This is the Courb C-Zen, it develops 100Nm of torque and can be fully recharged with 8 hours, we're not sure about that melted front end though.
Ford EcoSport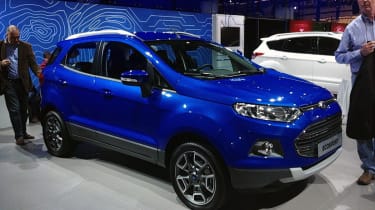 The Ford EcoSport is nothing new but it's design still remains rather mystifying. But the bold looks don't appear to be putting off buyers as it's still selling strongly for the blue oval. 
Now check out our list of the best concept cars at the 2014 Paris Motor Show