Best cars at Paris Motor Show 2014
The Auto Express team pick their favourite cars from the 2014 Paris Motor Show
Stunning new cars were not in short supply at the 2014 Paris Motor Show but as always, Auto Express is on hand to sort the automotive wheat from the chaff. 
Our team were swarming all over the Paris show this year, bringing you the best images, videos and words on all the new metal, as well as the top breaking news stories and exclusive behind-the-scenes insights. But when the dust settled, one burning question remained. Which were the overall, undisputed best cars of the show?
What follows is each team member's pick of the best car at Paris 2014.
Do you agree with their choices? What would be your Paris star car? Tell us in the comments section below...
Renault Espace
By Steve Fowler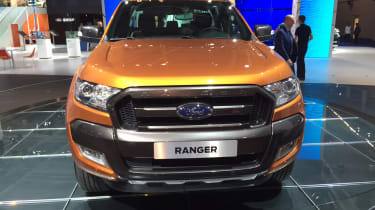 My disappointment that the new Espace isn't coming to the UK turned to excitement when Renault boss Carlos Ghosn said it could still come here if the response was good enough. Well here's a start – it was my star of the show. It combines some of the best bits from the 1984 original – light weight and a bright, airy cabin – with a great look, some clever tech and superb quality. Go on Renault, I reckon it'll go down a storm in the UK.
Kia Sorento 
By Graham Hope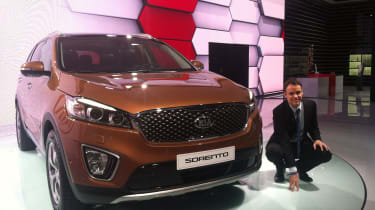 Amid all the concepts and wild niche models, there were some significant real-world cars in Paris – and the Kia Sorento was one of them. Sure, it was done no favours by being displayed in an unflattering brown colour. But it is undeniably a handsome SUV, and the classy cabin raises Kia's quality benchmark again.
The Hyundai Santa Fe, currently our favourite seven-seat SUV, has shown that buyers are prepared to buy stylish 4x4s that don't wear premium badges. Now there's a tempting new option on the way that is arguably even classier. I suspect the Sorento will prove to be a similar success.
Of all the concepts on display, Honda's Civic Type R caught my eye. It looked absolutely sensational in blue, and whetted the appetite even more for the production car.
Mercedes AMG GT 
By Jack Rix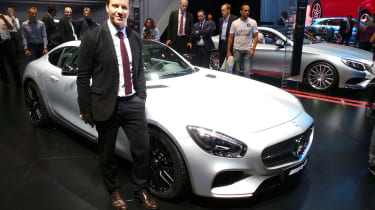 It's about time something came along to knock the 911 off its perch, isn't it? The Mercedes AMG GT's design is so clean, so unfussy, it's impossible not to fall for. I'm yet to hear the new 4.0-litre V8 in action, but AMG has never not delivered in that department...
Mazda MX-5 
By James Disdale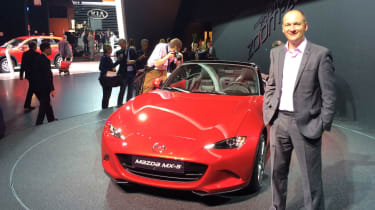 The all-new Mazda MX-5 looks great in pictures, but it's even better in the metal. Featuring sharp, modern looks and an interior that matches slick design to upmarket quality, this fourth generation model brings the legendary two-seater bang up to date. 
Even better, the addition of the brand's SkyActiv technology means this compact drop top is lighter, faster and more efficient than ever. Crucially, Mazda says the rear-wheel drive MX-5 will be just as entertaining to drive as its predecessor, with the same unquenchable appetite for twisting back roads. It'll be affordable, too, which should help it maintain its position as the Britain's favourite roadster. If there's one car I'm itching to get behind the wheel of this year, then this is it.
Volkswagen XL Sport
By Owen Mildenhall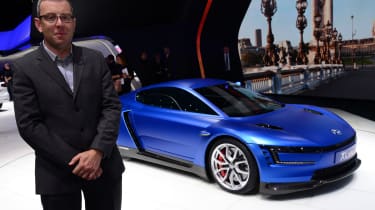 I love the XL Sport. It shows Volkswagen's imagination and passion - what a fantastic idea. With its stiff carbon chassis, slippery aerodynamic body and rear mounted engine, the 313mpg XL1 eco-car shared many elements with a perfect performance car.
Partnership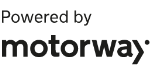 Need to sell your car?
Find your best offer from over 5,000+ dealers. It's that easy.
And now with the addition of a wider-track, new brakes and a 197bhp V2 Ducati engine, VW's created a car that has a top speed of 167mph and can go from 0-62mph in just 5.7 seconds, better still, it revs to more than 11,000rpm. It looks stunning and will doubtless sound amazing. Sadly, Volkswagen may never make this car, but if it doesn't make it to the road, let's hope they create a one-make race series for it. 
Fiat 500X 
By Luke Madden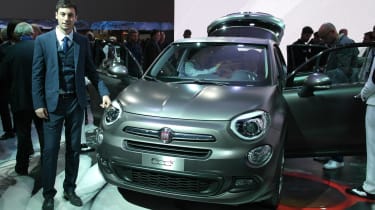 Introduced as the final member of the 500 family, the crossover Fiat 500X is designed to inject a bit of rugged appeal to Fiat's line-up. Getting up close to the newcomer revealed a well-judged design that does without any of the 500L's dumpiness.
With a punchy range of four-cylinder petrol and diesel engines there's plenty of choice for buyers, who can even choose four-wheel drive if they want. As with all 500s there's scope for making this car your own, too – the matte black car in this shot was just one of three on Fiat's stand, including one finished in off-white. 
Audi TT Roadster
By Jonny Burn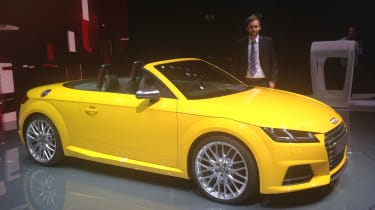 It's the topless version of the world's most iconic roadster, what's not to love? The TT Sportback may have shocked the crowds at Paris, but the TT Roadster certainly wasn't short of admirers. It stands out because Audi offers nothing else like it its extensive product portfolio, with an aggressive face, sharp lines and the most advanced cabin this side of an RAF Typhoon.
At only £2,200 more than the equivalent coupe model, the TT roadster looks set to be another hit for Audi. 
Skoda Fabia Estate
By Chris Ebbs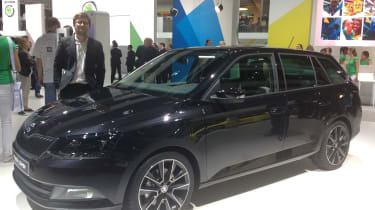 It may not have been a headline-grabbing debut like the Lamborghini or Volkswagen, but as a bit of a fan of sensible estates my pick of the Paris Motor Show was the Skoda Fabia Estate. Along with the hatchback the Czech manufacturer showed that the estate is no longer just about practicality. 
A lower roofline, wider body and sharper lines make it look less awkward than the previous car. That doesn't mean function has been completely forgotten and the 530-litre boot is as good as you'll find in cars from the class above.
Mercedes-AMG C 63 Estate
By Ollie Kew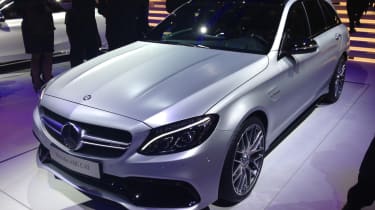 The combination of aggressive looks and big power in a small estate has always been a juicy all-the-car-you'll-ever-need recipe, and 2014 might be remembered as the year Mercedes perfected it. 
The new AMG C63 takes the C-Class's handsome body and exquisite interior and adds a touch of menace – while 503bhp of twin-turbo 4.0-litre V8 punch from the AMG GT supercar gives huge performance and pedigree. While BMW continues to drop the ball by not giving us an M3 Touring, and no Jaguar XE-R Sportbrake (yet), there's now only one car in town if you want a torquey, alluring super-wagon for £60k. Bring on the first drive.
Now check out our list of the best concept cars at the 2014 Paris Motor Show