Lexus LS vs Audi A8 vs Mercedes S-Class
Is the new hybrid Lexus LS the chief exec's choice? We find out as it meets the hi-tech Audi A8 and Mercedes S-Class
Lexus is aiming to shake up the luxury car market with its new LS, but it faces a tough task. Even in this high-end class, there's no shortage of new contenders.
The LS 500h is the latest model to join the flagship executive ranks, and in a sector where space, comfort and tech take centre stage, there are some interesting engineering details that make it a contender.
The new Audi A8 boasts many of the same credentials, but there's a distinct difference when you look at the two cars' powertrains. While the Lexus uses a petrol-electric hybrid set-up, Audi has elected to follow the mild-hybrid diesel route, although a petrol A8 is also available – as is the case with the third car in our test.
The mighty Mercedes S-Class is the model both newcomers will have to beat if they want to take class honours. This recently updated version has already seen off the challenge from the BMW 7 Series, mixing a new diesel engine with the same great levels of luxury and quality the S-Class has always delivered. So will these new cars have what it takes to become Auto Express's best luxury limo, or is Lexus's individual approach a step too far?
Lexus LS
| | |
| --- | --- |
| Model: | Lexus LS 500h Luxury AWD |
| Price: | £82,595 |
| Engine | 3.5-litre V6 petrol-electric |
| 0-60mph | 6.0 seconds |
| Test economy: | 27.8mpg/6.1mpl |
| CO2: | 161g/km |
| Annual road tax: | £440 |
Lexus has always ploughed its own furrow with the LS, giving the luxury saloon an individual appeal next to its German rivals, and for this latest, fifth-generation model the Japanese firm hasn't ripped up its rulebook. We're testing the LS 500h in £82,595 Luxury AWD trim (although our pictures show a top-of-the-range Premier Pleat model).
In its more compliant Comfort set-up the LS feels supple and delivers a nicely refined ride. The enormous 2,340kg kerbweight, caused partly by the heavy battery pack, means it starts to lose its control and composure over undulations at higher speed, though, while the adaptive dampers and air springs can't isolate the worst thumps because the rather ostentatious wheels clatter over harsher ridges.
Although these cars are designed more for luxury and refinement – where the Lexus undoubtedly delivers – dynamically it's not as rewarding as its competitors in this test. The steering is light and lifeless, even when in Sport or Sport+ settings.
Selecting either of these two modes corrupts the powertrain, too. Ask for anything more than a whiff of throttle and the transmission sends the revs rising, which shatters the refinement the suspension works so hard to achieve.
Its diesel rivals deliver lots of low-down torque to make progress a lot more relaxed, but the Lexus's powertrain has to work harder. Tap into this and there's a good level of acceleration; just two tenths separated the fastest and slowest cars in the sprint from 0-60mph, with the LS taking 6.0 seconds.
Yet the thrash of the engine (masked by a nasty-sounding fake engine note in the sportier modes) and sluggish response mean that, although the LS can match its rivals here for straight-line ability, it doesn't conduct itself with as much decorum. This is one of the most important elements of the driving and/or passenger experience in a luxury limo.
Partnership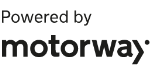 Need to sell your car?
Find your best offer from over 5,000+ dealers. It's that easy.
Testers' notes: "It's a shame the rear-seat entertainment you see in our pictures is only available on the top Premier model; it's not offered as an optional extra on Lexus's price lists for other trim levels."
Audi A8
| | |
| --- | --- |
| Model: | Audi A8 L 50 TDI quattro |
| Price: | £73,095 |
| Engine | 3.0-litre V6 turbodiesel, 282bhp |
| 0-60mph | 5.9 seconds |
| Test economy: | 46.0mpg/10.1mpl |
| CO2: | 146g/km |
| Annual road tax: | £450 |
Audi's fourth-generation A8 has arrived sporting plenty of new tech in almost every area; from the chassis to the powertrains and interior, the German brand went to town with its all-new luxury limousine. Can the car rise to the top in £73,095 long-wheelbase 50 TDI quattro form?
With that 48-volt system, the Audi's electric compressor kicks in low down to deliver impressive performance. There's an audible whistle from under the bonnet, but that's only because the brawny but subdued V6 is quiet and wind noise well suppressed.
The A8 was the fastest car on test, sprinting from 0-60mph in 5.9 seconds; that's one tenth quicker than the Lexus and two tenths up on the Mercedes. Yet there's very little difference in performance between the A8 and the S-Class, with both going up through the gears from 30 to 70mph within a tenth of each other, taking 5.5 and 5.4 seconds respectively.
The A8's eight-speed gearbox has one fewer ratio than the S-Class's nine-speed unit, which explains some slight differences when it comes to in-gear performance, but these gaps are difficult to feel.
The overriding impression is one of solidity and refinement, which extends to the ride. In Comfort mode the adaptive dampers soak up torn and broken surfaces nicely, with the lengthy wheelbase helping to deliver a relaxed feeling as loads and inputs on either axle don't cause the car to react aggressively.
Despite this engineered floating feeling over gentle undulations at high speed, the body control is good and the car feels settled. Of course, stepping up to Dynamic mode means ripples are felt more in the cabin, but it does boost the agility on offer. Combined with that Dynamic all-wheel steering, it's no surprise the A8 feels the most alert car.
Like all MLB-based models, it's extremely capable, but it's not loaded with feel. In cars such as these, it's a good thing that you're isolated so nicely from harsh road surfaces, wind and engine noise on the move. But the S-Class feels just a little more rounded and polished in the way it conducts itself than its rivals.
Testers' notes: "Audi's new naming convention isn't exactly the clearest. All A8s use quattro four-wheel drive, while this 50 TDI model denotes a 3.0-litre V6, with the number relating to its power output."
Mercedes S-Class
| | |
| --- | --- |
| Model: | Mercedes S 350 d AMG Line L |
| Price: | £75,505 |
| Engine | 3.0-litre 6cyl turbodiesel, 282bhp |
| 0-60mph | 6.1 seconds |
| Test economy: | 46.6mpg/10.3mpl |
| CO2: | 139g/km |
| Annual road tax: | £450 |
It's arguably the default luxury saloon, and an update has only enhanced its appeal. But the Mercedes S-Class is facing some hi-tech rivals, so can this £75,505 S 350 d AMG Line L keep the car's crown?
The Mercedes hit 60mph from rest in 6.1 seconds, only a little behind its four-wheel-drive rivals. It also matched the Audi where it matters in gear, but it's more about how the S-Class delivers its performance and how it isolates you than the actual level of acceleration on offer – and on this score, it's more than adequate.
The new in-line six-cylinder feels burly, pulling from low down without causing the gearbox to kick down unless you use plenty of the accelerator's travel. It's similar to the A8 in this respect, serving up effortless energy to propel the car's significant 1,990kg kerbweight without becoming intrusive.
On the move it's incredibly quiet, but with no electric compressor there's none of the whine and whoosh evident in the A8. Instead, in the Mercedes a distant, dull burble is the only indication that the engine is working hard at lower revs. If and when the box does kick down, changes are smooth and the way the transmission goes through the ratios is silky.
It also shades the Audi for ride quality, but there's very little in it. The S-Class tracks over rough roads serenely, matching the powertrain's refinement. Only big bumps cause our test car's 20-inch alloys to shock occupants, but avoid potholes and the chassis' finesse in dealing with surface changes, cambers and creases in the road is delightfully tranquil. The S-Class never feels rushed, and at high speed it gets better, highlighting the balance of refinement and control that's a trademark of this car. It's imperious.
Verdict
First place: Mercedes S-Class
An update has only enhanced the areas where the S-Class was already superbly strong. The ride quality and refinement cement the Mercedes' hold on the luxury class, while more affordable running costs (including PCP deals) and extra practicality are an added bonus. Combined with the technology on offer, it's still the king – but its rivals are closing the gap.
Second place: Audi A8
This latest Audi has almost bridged the gap to the S-Class. The car represents massive progress; clever engine tech delivers great performance and the A8 is now nearly the Mercedes' equal on comfort. Its spacious, hi-tech interior doesn't feel quite as distinctive, and while it'll cost you a little more to run, the once huge gulf between these two cars is now only a narrow chink.
Third place: Lexus LS
The new LS is a disappointing luxury car. Its hybrid powertrain just isn't as well suited to a heavy saloon as its rivals' diesel units, impacting refinement and not returning enough efficiency. It's comfortable and quiet at a cruise, but when you consider the more cramped cabin, woeful infotainment and much higher running costs, the Lexus finishes a distant third here.
Other options for similar money
New: BMW 730Ld M Sport
Price: £74,290Engine: 3.0-litre 6cyl, 261bhp
For a tiny sacrifice in comfort over the S-Class, the BMW 7 Series offers extra agility. Its engine is as strong as its diesel rivals', plus the long wheelbase offers as much space. Tech and refinement are great as well.
Used: Bentley Mulsanne 6.75
Price: £74,995Engine: 6.75-litre V8, 505bhp
A used Bentley arguably offers even more status, and can cost the same as a new S-Class. Just make sure you budget more for fuel because the 6.75-litre twin-turbo petrol V8 is thirsty.
Figures
| | | | |
| --- | --- | --- | --- |
|   | Mercedes S 350 d AMG Line L | Audi A8 L 50 TDI quattro | Lexus LS 500h Luxury AWD |
| On the road price/total as tested | £75,505/£93,615 | £73,095/£108,630 | £82,595/£82,595 |
| Residual value (after 3yrs/36,000) | £33,222/44.0% | £31,475/43.1% | £38,423/46.5% |
| Depreciation | £42,283 | £41,620 | £44,172 |
| Annual tax liability std/higher rate | £4364/£8,729 | £4,517/£9,033 | £4,944/£9,889 |
| Annual fuel cost (12k/20k miles) | £1,464/£2,441 | £1,484/£2,473 | £2,400/£4,000 |
| Insurance group/quote/road tax cost | 47/£752/£450 | 44/£716/£450 | 50/£873/£440 |
| Cost of servicing | £41 per month (3yrs) | TBC | TBC |
|   |   |   |   |
| Length/wheelbase | 5,271/3,165mm | 5,302/3,128mm | 5,235/3,125mm |
| Height/width | 1,496/1,905mm | 1,485/1,945mm | 1,460/1,900mm |
| Engine | 6cyl in-line/2,925cc | V6/2,967cc | V6, e-motors/3,456cc |
| Peak power/revs | 282/3,400 bhp/rpm | 282/3,750 bhp/rpm | 354/6,600 bhp/rpm |
| Peak torque/revs | 600/1,200 Nm/rpm | 600/1,250 Nm/rpm | N/A |
| Transmission | 9-spd auto/rwd | 8-spd auto/4wd | CVT/4wd |
| Fuel tank capacity/spare wheel | 70 litres/repair kit | 82 litres/space saver | 82 litres/repair kit |
| Boot capacity | 510 litres | 505 litres | 430 litres |
| Kerbweight/payload/towing weight | 1,990/730/2,100kg | 2,000/700/2,300kg | 2,340/460kg/N/A |
| Turning circle/drag coefficient | 12.3 metres/N/A | 12.9 metres/N/A | 13.0 metres/0.26Cd |
| Basic warranty (miles)/recovery | 3yrs (60,000)/3yrs | 3yrs (60,000)/3yrs | 3yrs (60,000)/3yrs |
| Driver Power manufacturer/dealer pos. | 21st/12th | 18th/15th | 1st/1st |
| NCAP: Adult/child/ped./assist/stars | N/A | N/A | N/A |
|   |   |   |   |
| 0-60/30-70mph | 6.1/5.4 secs | 5.9/5.5 secs | 6.0/3.3 secs |
| 30-50mph in 3rd/4th | 2.6/3.7 secs | 2.9/3.8 secs | 2.0 secs* |
| 50-70mph in 5th/6th/7th/8th/9th | 5.0/6.2/7.7/10.0s/N/A | 4.8/6.6/8.3/15.9s/N/A | 3.2 secs* |
| Top speed/rpm at 70mph | 155mph/1,250rpm | 155mph/1,400rpm | 155mph/1,900rpm |
| Braking 70-0/60-0/30-0mph | 47.4/33.9/8.8m | 44.8/31.8/9.2m | 48.9/34.7/9.8m |
| Noise outside/idle/30/70mph | 65/50/58/67dB | 71/46/57/68dB | N/A/N/A/56/68dB |
| Auto Express econ (mpg/mpl)/range | 46.6/10.3/718 miles | 46.0/10.1/830 miles | 27.8/6.1/501 miles |
| Govt urban/extra-urban/combined | 43.5/60.1/52.3mpg | 44.8/54.3/50.4mpg | 34.0/42.2/39.8mpg |
| Govt urban/extra-urban/combined | 9.6/13.2/11.5mpl | 9.9/11.9/11.1mpl | 7.5/9.3/8.8mpl |
| Actual/claimed CO2/tax bracket | 162/139g/km/29% | 165/146g/km/31% | 235/161g/km/31% |
|   |   |   |   |
| Airbags/Isofix/park sensors/camera | Eight/yes/yes/yes | Eight/yes/yes/yes | 10/yes/yes/yes |
| Auto box/lane keep/blindspot/AEB | Y/£1,695^/£1,695^/y | Yes/yes/£1,375^/yes | Yes/yes/yes/yes |
| Climate ctrl/cruise/leather/heat seats | Yes/yes/yes/yes | Yes/adaptive/yes/yes | Yes/adaptive/yes/yes |
| Metallic/LEDs/keyless go/pwr tailgate | Yes/adaptive/yes/yes | Yes/adaptive/yes/yes | £675/adaptive/yes/yes |
| Nav/digi dash/DAB/connected services | Yes/yes/yes/yes | Yes/yes/yes/yes | Yes/yes/yes/yes |
| Wireless charging/CarPlay/Android Auto | Yes/yes/yes | Yes/yes/yes | No/no/no |