Honda Civic vs Renault Megane vs Vauxhall Astra
Does Honda's new diesel Civic make sense as it faces the Renault Megane and Vauxhall Astra hatchbacks?
Just as the tide has turned towards petrol power in the family hatch market, Honda has released a diesel version of its five-door Civic.
This isn't necessarily a bad thing, though, because if you're a motorist covering lots of miles every year, electing to go with diesel – especially newer Euro 6-compliant models like those in our test trio – can still add up. Motorway fuel economy is fantastic, there's plenty of space, refinement is good and even these downsized engines deliver adequate torque to make progress relaxed.
• Best hatchbacks on sale 2018
Or that's the theory we're putting to the test here. The Civic is squaring up to two of the best diesel family hatches on the market, in the shape of the Renault Mégane and Vauxhall Astra. Both of these contenders offer space, efficiency, advanced infotainment and enough power to be useful.
Compact family hatches always throw up incredibly tight verdicts and this test has all the hallmarks of being the same, so the battle will be won by tight margins. But which car will emerge victorious?
Honda Civic
| | |
| --- | --- |
| Model: | Honda Civic 1.6 i-DTEC EX |
| Price: | £24,925 |
| Engine: | 1.6-litre 4cyl turbodiesel, 118bhp |
| 0-60mph: | 9.2 seconds |
| Test economy: | 50.1mpg/11.0mpl |
| CO2: | 93g/km |
| Annual road tax: | £140 |
The Honda Civic has only been available in turbo petrol form until now, so this 1.6 i-DTEC joins the line-up as the sole diesel option. However, it's only available in certain trims, and the EX model we're testing here is on the pricey side at £24,925.
The performance disparity to the Vauxhall was obvious in our tests as the Civic trailed the Astra from 0-60mph by half a second, taking 9.2 seconds in total. It also wasn't quite as flexible in gear, a result of giving away 20Nm of torque to the British hatch.
The Honda took 7.6 and 9.5 seconds to go from 50-70mph in fifth and sixth respectively. This was a significant 3.5 and 3.8 seconds up on the Renault, but lagged behind the Vauxhall by 1.7 and 2.0 seconds.
But the torque means performance is more than adequate, and if you do have to work the gearbox it's no problem, as the six-speeder has one of the nicest manual shifts of any family hatch on the market. This highlights how good the Civic is to drive; it's the most rewarding of the three models here.
The steering is the sweetest, offering the most accuracy, while the damping keeps the chassis flat and level during cornering, so it matches this by serving up the most grip. Of course, this isn't the be all and end all of a five-door car like this, but in the default setting the dampers deliver a plush feel and plenty of composure compared with the Renault, which offers similar comfort but not as much control.
You need to be travelling at higher speed and putting more energy through the dampers to sense the change in the Sport mode, but they do provide a more stable platform at the slight expense of some comfort. The overriding characteristic of the Civic's chassis is of cohesion and control, though, while refinement is also strong.
Only if you rev it hard does the diesel unit become really intrusive, unlike the Astra's, which grumbles a bit more. The Honda's engine revs fairly sweetly, too.
Partnership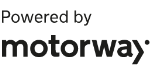 Need to sell your car?
Find your best offer from over 5,000+ dealers. It's that easy.
Testers' notes: "The Civic's fabric load cover takes the place of a conventional parcel shelf, but it proved contentious on test. Some of our team loved its flexibility and versatility; others disliked its flimsy construction."
Renault Megane
| | |
| --- | --- |
| Model: | Renault Mégane dCi 110 Signature Nav |
| Price: | £23,115 |
| Engine: | 1.5-litre 4cyl turbodiesel, 108bhp |
| 0-60mph: | 10.9 seconds |
| Test economy: | 50.4mpg/11.1mpl |
| CO2: | 101g/km |
| Annual road tax: | £140 |
The Renault Mégane is a handsome hatch and has plenty of tech, while the dCi 110 turbodiesel engine is a top pick. In high-spec £23,115 Signature Nav trim it's very well priced and comes loaded with equipment, too. The Mégane has fought it out with the Astra for the family hatch crown for years now, but is it a better choice than its rivals in this spec?
The Mégane has the least powerful engine of the three cars here and it's also the heaviest choice, which explains why its performance figures in our tests were behind both the Honda and Vauxhall's. It's also down on torque, with its 260Nm trailing 40Nm behind the Civic and 60Nm adrift of the Astra.
You don't have to work the engine hard to get maximum performance, though, because the 1.5-litre dCi unit produces its maximum torque lower down the rev range than either of its rivals, from just 1,750rpm. Still, the Mégane's 30-70mph time of 11.8 seconds was some way behind the Civic and Astra's respective 8.9-second and 8.3-second efforts, which is telling.
The Renault's gearshift is similar to the Vauxhall's, in that it's good enough and nothing more. That's in contrast to the Honda's superb, slick shift that's a joy to use. It's a shame, as in the Mégane you'll need to change down more often to overtake, for example.
You can switch between Sport, Comfort and Eco driving modes using the touchscreen display, but they don't make a huge difference. The French hatchback rides most surfaces with a fluid feel, offering compliant damping to deliver a decent level of comfort and a good level of relaxation, although harsher shocks to the suspension do crash through the cabin.
Keep things at a leisurely pace and the Renault flows nicely. The lighter Honda and Vauxhall contenders manage to do the same thing with slightly more agility, though.
Testers' notes: "Standard LED headlights are a welcome feature on Signature Nav trim. Along with other kit such as leather, keyless go and a reversing camera, it highlights what good value the Renault is."
Vauxhall Astra
| | |
| --- | --- |
| Model: | Vauxhall Astra 1.6 CDTi 136 SRi Nav |
| Price: | £23,305 |
| Engine: | 1.6-litre 4cyl turbodiesel, 134bhp |
| 0-60mph: | 8.7 seconds |
| Test economy: | 53.4mpg/11.8mpl |
| CO2: | 103g/km |
| Annual road tax: | £140 |
The latest Vauxhall Astra surprised many people when it was transformed from an also-ran into one of the best cars in its class. It's great value for money in SRi Nav trim as well. It costs from £23,305, so it sits in between its rivals on price, but has a more powerful engine than either the Honda or Renault.
For this budget you can get into a more powerful 134bhp Astra, which gives a reasonable boost over the 118bhp Honda and 108bhp Renault. It also produces the most torque of our three cars, with 320Nm available from 2,000rpm.
At the track, the Vauxhall accelerated from 0-60mph in 8.7 seconds, comfortably the quickest of the three and also helped by its low kerbweight. It's the same story with in-gear performance, where it easily beat both its rivals in our 30-50mph and 50-70mph tests in each ratio.
What's even better about the Astra is the way it rides and handles. The hatchback flows smoothly over British roads, with enough compliance to iron out the worst of the bumps. Plus, it has enough body control in corners so that the car feels secure and fairly well tied down, although the Honda is a little sweeter in a series of bends.
Even if you increase your speed the Vauxhall remains comfortable and composed, and you can carry plenty of momentum into bends, so combined with the more powerful engine it's easy to make swift but fairly relaxing progress even on poorly surfaced B-roads. The steering weight is good, and the driving position is decent as well, so you can genuinely enjoy a drive in the Astra. However, the Vauxhall is let down by a rubbery gearshift action compared with the superb Civic.
Testers' notes: "While the Astra's 1.6 delivers the punchiest performance, it's also the noisiest motor, with a distinct diesel grumble when you pull away and a rattle under load. It's still bearable, though."
Verdict
First place: Renault Megane
Despite lacking a little performance, the Mégane is still the king in downsized diesel form. It's refined, comfortable, still enjoyable enough to drive and comes loaded with kit given it's the cheapest car to buy outright and on PCP finance. With enough practicality to cater for most families, it's an accomplished five-door hatchback in efficient dCi 110 form.
Second place: Vauxhall Astra
Some advanced technology and punchy performance at this price can't stop the Astra slipping to second. While the Vauxhall recorded strong fuel economy on test, the margin wasn't enough, as it'll be the most expensive company car to run and will lose the most for private buyers. It trails on load space, too, but the Astra is still a great affordable all-rounder.
Third place: Honda Civic
The Civic diesel is the sweetest driver's car, and it backs this up with practicality, strong efficiency and low running costs. However, in our test car's EX spec (which is the only one to feature adaptive dampers), it's pricier compared with its rivals. Cheaper SR trim would be more competitive, but it gets less kit than the Mégane.
Other options in this category
Volkswagen Golf 1.6 TDI SE Nav 5dr
Price: £22,555Engine: 1.6-litre 4cyl, 113bhp
It's not at its best in 1.6 TDI form, but if you want a diesel family hatch the VW Golf is worth considering. In SE Nav spec it gets a good level of kit, while it offers decent practicality and a more premium image than its rivals here.
Mazda 3 SkyActiv-D 2.2 150 SE-L Nav
Price: £22,595Engine: 2.2-litre 4cyl, 148bhp
Alternatively, if you want something that's as good to drive as the Honda, the Mazda 3 delivers. It lacks a little of the Civic's practicality, but the punchy 148bhp engine and kit in SE-L Nav spec is strong.
Figures
| | | | |
| --- | --- | --- | --- |
|   | Renault Mégane dCi 110 Signature Nav | Vauxhall Astra 1.6 CDTi 136 SRi Nav | Honda Civic 1.6 i-DTEC EX |
| On the road price/total as tested | £23,115/£23,115 | £23,305/£26,685 | £24,925/£26,050 |
| Residual value (after 3yrs/36,000) | £8,710/37.7% | £8,259/35.4% | £10,650/42.7% |
| Depreciation | £14,405 | £15,046 | £14,275 |
| Annual tax liability std/higher rate | £1,145/£2,289 | £1,154/£2,309 | £1,138/£2,277 |
| Annual fuel cost (12k/20k miles) | £1,329/£2,215 | £1,254/£2,091 | £1,337/£2,229 |
| Insurance group/quote/VED | 16/£474/£140 | 16/£649/£140 | 19/£474/£140 |
| Cost of 1st/2nd/3rd service | £99 (3 years) | £668 (3 years) | £230/£300/£280 |
|   |   |   |   |
| Length/wheelbase | 4,359/2,669mm | 4,370/2,662mm | 4,518/2,697mm |
| Height/width | 1,447/1,814mm | 1,485/1,809mm | 1,434/1,799mm |
| Engine | 4cyl in-line/1,461cc | 4cyl in-line/1,598cc | 4cyl in-line/1,597cc |
| Peak power/revs | 108/4,000 bhp/rpm | 134/3,500 bhp/rpm | 118/4,000 bhp/rpm |
| Peak torque/revs | 260/1,750 Nm/rpm | 320/2,000 Nm/rpm | 300/2,000 Nm/rpm |
| Transmission | 6-spd man/fwd | 6-spd man/fwd | 6-spd man/fwd |
| Fuel tank capacity/spare wheel | 47 litres/repair kit | 48 litres/repair kit | 46 litres/repair kit |
| Boot capacity (seats up/down) | 434/1,247 litres | 370/1,210 litres | 478/1,245 litres |
| Kerbweight/payload/towing weight | 1,398/461/1,300kg | 1,275/600/1,650kg | 1,340/427/1,400kg |
| Turning circle/drag coefficient | 11.2 metres/N/A | 11.1 metres/0.29Cd | 11.0 metres/N/A |
| Basic warranty (miles)/recovery | 3yrs (60,000)/3yrs | 3yrs (60,000)/1yr | 3yrs (90,000)/3yrs |
| Driver Power manufacturer/dealer pos. | 22nd/11th | 23rd/22nd | 16th/2nd |
| NCAP: Adult/child/ped./assist/stars | 88/87/71/71/5 | 86/84/83/75/5 | 92/75/75/88/5 |
|   |   |   |   |
| 0-60/30-70mph | 10.9/11.8 secs | 8.7/8.3 secs | 9.2/8.9 secs |
| 30-50mph in 3rd/4th | 4.6/6.9 secs | 3.1/4.5 secs | 4.1/6.0 secs |
| 50-70mph in 5th/6th | 11.1/13.3 secs | 5.9/7.5 secs | 7.6/9.5 secs |
| Top speed/rpm at 70mph | 116mph/2,000rpm | 127mph/2,100rpm | 125mph/1,900rpm |
| Braking 70-0/60-0/30-0mph | 47.3/35.1/8.2m | 46.5/34.0/8.6m | 47.9/35.9/9.4m |
| Noise outside/idle/30/70mph | 70/44/60/66dB | 65/44/61/70dB | 70/49/62/72dB |
| Auto Express econ. (mpg/mpl)/range | 50.4/11.1/521 miles | 53.4/11.8/564 miles | 50.1/11.0/507 miles |
| Govt urban/extra-urban/combined | 64.2/78.5/72.4mpg | 61.4/80.7/72.4mpg | 78.5/83.1/80.7mpg |
| Govt urban/extra-urban/combined | 14.1/17.3/15.9mpl | 13.5/17.8/15.9mpl | 17.3/18.3/17.8mpl |
| Actual/claimed CO2/tax bracket | 150/101g/km/25% | 142/103g/km/25% | 151/93g/km/23% |
|   |   |   |   |
| Airbags/Isofix/park sensors/camera | Six/yes/yes/yes | Six/yes/£750*/£750* | Six/yes/yes/yes |
| Auto box/lane keep/blindspot/AEB | £1,200/n/£500*/£400* | No/yes/£750*/yes | No/yes/yes/yes |
| Clim ctrl/cruise/leather/heated seats | Yes/yes/yes/no | £405/yes/no/£355* | Yes/adaptive/yes/yes |
| Metallic/LEDs/keyless/power tailgate | £550/yes/yes/no | £565/£1,250*/£405/n | £525/£600*/yes/no |
| Sat-nav/DAB radio/connected services | Yes/yes/yes | Yes/yes/yes | Yes/yes/yes |
| Wireless charge/CarPlay/Android Auto | No/yes/yes | No/yes/yes | £600*/yes/yes |