Jaguar E-Pace vs Volkswagen Tiguan vs Jeep Compass
We see if Jaguar can shake up the SUV market as its E-Pace meets the latest Jeep Compass and VW's Tiguan
SUVs mean a big return on investment for brands. While Jaguar might have taken its time to tap into this lucrative part of the car market in which its German rivals have been so strong, buoyed by the success of its F-Pace SUV, the British firm has now taken that recipe and downscaled it for its new E-Pace.
By contrast, Jeep has made a name for itself when it comes to 4x4s and SUVs, and its latest model to hit the road is the new Compass. This more premium offering is targeting the same market sector as the E-Pace, an area that's been occupied rather convincingly for a while by the slick Volkswagen Tiguan SUV.
We're testing these cars in more affordable, lower-powered turbodiesel guise, with each model featuring a manual gearbox. The winner must combine style and substance, mixing high-quality materials and construction with a chassis that delivers comfort and composure. The powertrain, meanwhile, must serve up strong enough performance without sacrificing economy.
A tall order, then. Read on to find out which family SUV emerges victorious.
Jaguar E-Pace
| | |
| --- | --- |
| Model: | Jaguar E-Pace D150 FWD S |
| Price: | £32,645 |
| Engine: | 2.0-litre 4cyl turbodiesel, 148bhp |
| 0-60mph: | 10.8 seconds |
| Test economy: | 45.1mpg/9.9mpl |
| CO2: | 124g/km |
| Annual road tax: | £140 |
Even in the crowded sector the E-Pace is entering, there's plenty of scope for premium SUVs because buyers want the sense of style and space they bring. In £32,645 D150 S spec, our test car is one of the more affordable options Jaguar offers, so is it a more attractive proposition than its rivals here?
Despite only its front wheels transmitting power to the road, the E-Pace didn't suffer off the line. It accelerated from 0-60mph in 10.8 seconds, which was faster than the less powerful Compass by four tenths of a second, but slower than the equally punchy and lighter Tiguan.
• Jaguar E-Pace D150 manual 2018 review
The Jag's surprisingly high kerbweight showed during our in-gear tests as well. Although it's also longer-geared than its rivals, pulling 1,750rpm at 70mph, it was 3.2 seconds slower than the Jeep between 50 and 70mph in sixth.
Where the Jaguar has a clear advantage over the Compass is with its ride and handling. The E-Pace feels solid, with weightier steering, superior grip and a more composed suspension set-up. It still doesn't ride with as much fluidity and refinement as the best cars in the class, and on the optional adaptive dampers the Tiguan feels smoother still here, but the E-Pace is acceptably compliant and only harsh bumps really shatter comfort.
It's the niggly, pattery inconsistency as the body lollops around in turns that might be more of an issue for most owners, and on 19-inch alloy wheels, like those fitted to our car, the dampers still struggle to filter out the worst of the suspension movement.
Testers' notes: "The E-Pace's six-speed manual isn't as slick as the VW's, with a woollier shift that we've experienced before, even in Jag's F-Type sports car. But it's better than the Jeep's box for precision and involvement."
Jeep Compass
| | |
| --- | --- |
| Model: | Jeep Compass 2.0 MultiJet II 140 4WD Limited |
| Price: | £31,810 |
| Engine: | 2.0-litre 4cyl turbodiesel, 138bhp |
| 0-60mph: | 11.2 seconds |
| Test economy: | 43.4mpg/9.5mpl |
| CO2: | 138g/km |
| Annual road tax: | £140 |
While Jeep might be big in America, in the UK the brand hasn't enjoyed such widespread success. It's hoping to change that with this new Compass SUV. For similar money to the E-Pace you get a 2.0 MultiJet II 140 Limited with a manual gearbox and four-wheel drive, which is what Jeep is known for. At £31,810, it's this model we're testing.
Partnership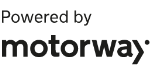 Need to sell your car?
Find your best offer from over 5,000+ dealers. It's that easy.
The Compass's problems don't end there, because on the road the Jeep lacks the Jaguar and VW's sense of sophistication when it comes to ride quality. On large £700 optional 19-inch wheels the front suspension copes reasonably with bumps and potholes, but still occasionally crashes, while the rear set-up doesn't feel very well balanced or matched to the front at all. It rebounds harshly and impacts on passenger comfort. It's this inconsistency that makes it hard to recommend.
The engine also lacks its competitors' grunt. While it's down on power, it also gives away torque to the Jag, with just 350Nm, although it is produced low down at just 1,750rpm, as in its rivals. This meant its performance on test wasn't that impressive, accelerating from 0-60mph in 11.2 seconds.
At least shorter gearing, pulling 2,000rpm at 70mph, meant its in-gear acceleration was strong enough; in fact, the Jeep was quicker than the Jaguar in our 30-to-50mph and 50-to-70mph tests, while it even beat the VW between 30 and 50mph in third and fourth gears, taking 3.7 and 5.4 seconds respectively. This flexibility is useful, because the manual transmission isn't very pleasant to use.
It feels vague and indistinct, with a long throw. Combined with the noisy motor and higher cruising revs, the diesel impacts on the model's refinement. There's a decent level of grip for a small SUV, and actually, roll is controlled adequately. The steering is acceptable, but no better, because the Compass doesn't offer the same level of precision as in the VW, or the weight and solidity of the Jaguar.
Testers' notes: "The Jeep's off-road ability isn't in question. It'll go further than the E-Pace or Tiguan, but this is likely to be of secondary concern to buyers compared with factors such as efficiency, practicality and quality."
Volkswagen Tiguan
| | |
| --- | --- |
| Model: | Volkswagen Tiguan 2.0 TDI 150 4MOTION SEL |
| Price: | £32,360 |
| Engine: | 2.0-litre 4cyl turbodiesel, 148bhp |
| 0-60mph: | 9.5 seconds |
| Test economy: | 44.4mpg/9.8mpl |
| CO2: | 141g/km |
| Annual road tax: | £140 |
VW's Tiguan is one of the most hi-tech SUVs around, but this five-seat family off-roader will need more than technology to overcome its rivals here. We test the £32,360 Tiguan 2.0 TDI 150 four-wheel-drive manual in well-equipped SEL trim, although our pictures show an SE Nav version.
It's easy to spot the MQB chassis' traits here; they mean the VW will be familiar from behind the wheel to anyone who's driven a Golf or a Passat, for example. The steering is precise and nicely weighted, which means you can make the most of the impressive level of grip on offer. It feels calm and composed where the Jeep breaks down and sacrifices comfort.
• VW Tiguan Allspace 2018 review
Part of that stems from the VW's chassis, which was fitted with the £810 Dynamic Chassis Control adaptive dampers; these deliver plenty of comfort in their softer setting over undulating country roads, with a sweet but sure-footed feel to the way the suspension controls movement. Even harsher bumps are smothered fairly well, and while you'll feel these, the axles don't crash like in the Jeep.
The 148bhp 2.0 TDI unit matches the Jag's output, but is 40Nm down on the E-Pace's torque output and 10Nm shy of the Compass's. Nevertheless, the VW put in a strong showing when it came to performance, accelerating from 0-60mph in 9.5 seconds on test, so it was the quickest car of this trio in a straight line.
It also had the edge over the Jag in our in-gear tests – particularly between 50 and 70mph in sixth, where it was 3.9 seconds quicker, taking 9.9 seconds – but this is due to the VW's shorter gearing; it turns 2,100rpm at 70mph compared with 1,750rpm for the Jaguar.It's much more refined than the Jeep, too. There's a diesel rattle if you rev the motor, but it's never anything less than smooth and settles down to a quiet, distant hum when on the motorway and is far from intrusive when the Volkswagen is cruising.
Even though the Tiguan is a family SUV, you can drive it fairly hard. It's more agile than the Jag and Jeep; it feels lighter, sharper when changing direction and the manual gearbox has  a pleasingly mechanical action, offering a nice level of interaction, even for a car like this.
Testers' notes: "The Tiguan's real bonus is its infotainment (see Page 44), which is fitted as standard to this high-spec SEL model. It's so straightforward to use that the VW will be the easiest car to live with."
Verdict
First place: Volkswagen Tiguan
It's first place for the Tiguan as it offers the best blend of all the attributes a premium family SUV like these cars needs to. It's efficient, affordable to buy and economical to run, while it also has a higher-quality feel than its rivals, yet still delivers solid performance. Factor in its more spacious, more hi-tech cabin and the VW's status as the winner here is assured.
Second place: Jaguar E-Pace
Jag's first small SUV will no doubt be a sales success thanks to its sense of style, but it's not the sweetest driver's car. Compared with the VW it lacks performance and comfort, while it's also pricier than the Tiguan, not as practical and can't match its air of quality. Running costs will be suitably low, but the pricier E-Pace D180 auto is closer still to the spec sweet spot.
Third place: Jeep Compass
The Compass shows that Jeep is getting there, but it still can't quite keep up with the pace of progress in this sector. Limited spec gets lots of kit for the money, although it's let down by the material quality and below-par infotainment. While its strong 4x4 capability will be a big draw to some, it's not as refined or as flexible as its rivals, plus the ride quality is poor.
Is it worth waiting for this model?
Volvo XC40 D3 Inscription
Due: SummerPrice: £31,510Engine: 2.0-litre 4cyl, 148bhp
Volvo's D3 XC40 arrives soon, with power to match the Jag. It's well priced, while you can also go for an AWD version. It's full of tech from models like the XC90, but is practical.
Figures
| | | | |
| --- | --- | --- | --- |
|   | Volkswagen Tiguan 2.0 TDI 150 4MOTION SEL | Jaguar E-Pace D150 FWD S | Jeep Compass 2.0 MultiJet II 140 4WD Limited |
| On the road price/total as tested | £32,360/£32,360 | £32,645/£42,690 | £31,810/£36,145 |
| Residual value (after 3yrs/36,000) | £16,426/50.8% | £17,850/54.7% | £15,377/48.3% |
| Depreciation | £15,934 | £14,795 | £16,433 |
| Annual tax liability std/higher rate | £2,098/£4,196 | £1,878/£3,757 | £1,999/£3,999 |
| Annual fuel cost (12k/20k miles) | £1,551/£2,584 | £1,526/£2,544 | £1,586/£2,644 |
| Insurance group/quote/VED | 17/£493/£140 | 26/£439/£140 | 20/£431/£140 |
| Cost of servicing | £297 (2 services) | £625 (5yrs/50,000) | N/A |
|   |   |   |   |
| Length/wheelbase | 4,486/2,677mm | 4,411/2,681mm | 4,394/2,636mm |
| Height/width | 1,654/1,839mm | 1,649/1,984mm | 1,644/1,874mm |
| Engine | 4cyl in-line/1,968cc | 4cyl in-line/1,999cc | 4cyl in-line/1,956cc |
| Peak power/revs | 148/3,500 bhp/rpm | 148/3,500 bhp/rpm | 138/3,750 bhp/rpm |
| Peak torque/revs | 340/1,750 Nm/rpm | 380/1,750 Nm/rpm | 350/1,750 Nm/rpm |
| Transmission | 6-spd man/4wd | 6-spd man/fwd | 6-spd man/4wd |
| Fuel tank capacity/spare wheel | 60 litres/space saver | 56 litres/£155 | 60 litres/£120 |
| Boot capacity (seats up/down) | 615/1,655 litres | 577/1,234 litres | 438/1,693 litres |
| Kerbweight/payload/towing weight | 1,665/621/2,500kg | 1,775/545/1,600kg | 1,540/667/1,900kg |
| Turning circle | 11.5 metres | 11.9 metres | 11.1 metres |
| Basic warranty (miles)/recovery | 3yrs (60,000)/3yrs | 3yrs (60,000)/3yrs | 3yrs (60,000)/3yrs |
| Driver Power manufacturer/dealer pos. | 5th/20th* | 10th/13th* | N/A/3rd* |
| NCAP: Adult/child/ped./assist/stars | 96/80/68/68/5 (2016) | 68/87/77/72/5 (2017) | 90/83/64/59/5 (2017) |
|   |   |   |   |
| 0-60/30-70mph | 9.5/9.3 secs | 10.8/10.0 secs | 11.2/12.1 secs |
| 30-50mph in 3rd/4th | 4.3/5.7 secs | 4.5/7.1 secs | 3.7/5.4 secs |
| 50-70mph in 5th/6th | 7.3/9.9 secs | 9.2/13.8 secs | 7.8/10.6 secs |
| Top speed/rpm at 70mph | 125mph/2,100rpm | 124mph/1,750rpm | 118mph/2,000rpm |
| Braking 70-0/60-0/30-0mph | 47.5/35.9/9.9m | 52.5/39.3/10.8m | 49.1/35.1/11.2m |
| Noise outside/idle/30/70mph | 74/46/60/71dB | 74/46/60/71dB | 74/49/61/72dB |
| Auto Express econ. (mpg/mpl)/range | 44.4/9.8/586 miles | 45.1/9.9/556 miles | 43.4/9.5/573 miles |
| Govt urban/extra-urban/combined | 44.1/58.9/52.3mpg | 50.4/67.3/60.1mpg | 46.3/60.1/54.3mpg |
| Govt urban/extra-urban/combined | 9.7/13.0/11.5mpl | 11.6/14.8/13.2mpl | 10.2/13.2/11.9mpl |
| Actual/claimed CO2/tax bracket | 170/141g/km/33% | 168/124g/km/29% | 174/138g/km/32% |
|   |   |   |   |
| Airbags/Isofix/park sensors/camera | Seven/yes/yes/£550 | Six/yes/yes/yes | Six/yes/yes/yes |
| Auto box/lane keep/blindspot/AEB | £1,600/yes/£395/y | No/yes/£765^/yes | No/yes/yes/yes |
| Climate ctrl/cruise/leather/heat seats | Y/adaptive/£1,505/y | Yes/yes/yes/£310 | Yes/yes/yes/yes |
| Met paint/LEDs/keyless/pwr tailgate | £550/y/£380/£355 | £615/yes/£510/£410 | £700/no/yes/£300 |
| Nav/digi dash/DAB/connect services | Yes/yes/yes/yes | Yes/£510/yes/yes | Yes/no/yes/yes |
| Wireless charge/CarPlay/Android Auto | No/yes/yes | No/no/no | No/yes/yes |