Hyundai i30 Fastback vs Mazda 3 Fastback
Stylish Hyundai i30 Fastback and Mazda 3 Fastback go head-to-head, but which comes out on top?
It's not too often these days that you see a small saloon car on the road, because hatchbacks and SUVs dominate the sales charts, along with larger, more expensive executive models.
In fact, if you're after a car of this type there are really only two options: the new Hyundai i30 Fastback (which is actually a five-door) and Mazda's 3 Fastback, at least until the Honda Civic four-door arrives later in the year.
It's fair to say that the i30 and 3 Fastbacks are niche choices and that the regular cars better cater for UK buyers' tastes. But some people will prefer what these models offer.
Still, there's no doubt that these two cars tick many of the same boxes on a potential shopping list, so which is the better pick?
Head-to-head
| | | |
| --- | --- | --- |
| Model: | Hyundai i30 Fastback 1.0 T-GDi Premium | Mazda 3 Fastback 2.0 Sport Nav |
| Price: | £22,110 | £21,395 |
| Engine: | 1.0-litre 3cyl turbo petrol | 2.0-litre 4cyl petrol |
| Power/torque: | 118bhp/171Nm | 118bhp/210Nm |
| Transmission: | Six-speed manual, front-wheel drive | Six-speed manual, front-wheel drive |
| 0-60mph/top speed: | 10.3 seconds/117mph | 10.0 seconds/123mph |
| Test economy: | 35.6mpg | 36.9mpg |
| CO2/tax: | 120g/km/£140 | 119g/km/£140 |
| Options: | Metallic paint (£585) | Metallic paint (£670), light stone leather trim (£1,200) |
Hyundai i30 Fastback
For: More interesting design than regular hatchback version, great infotainment system, comfortableAgainst: Not much fun to drive, more expensive than the hatch
Having established itself as a mainstream brand, Hyundai took a big step by designing, developing and testing its new i30 in Europe, for European buyers. That includes the Fastback version, even if it's not quite as popular as its regular hatchback sibling.
The current i30 range hints at Hyundai's mainstream sales ambitions with its restrained look, and it's a similar story inside, where the i30 clearly takes cues from the likes of the Volkswagen Golf. It doesn't quite pull that off, though, and while quality is good, the design is plain; the Mazda's interior is more interesting.
• New Hyundai i30 Fastback 2018 review
This conservative feel continues under the skin, because the i30 Fastback is quiet and calm on the move. At idle the thrum from the 1.0-litre three-cylinder engine is noisier than the smooth 2.0-litre four-cylinder in the Mazda, but once you get above 30mph the Hyundai is mostly on par with its rival in terms of refinement.
With 118bhp and 171Nm of torque, the unit serves up decent performance, and although the car was a little slower than the Mazda from 0-60mph at the track, in our in-gear tests that better represent real-world use it had the edge.
From 50-70mph in sixth it was over four and a half seconds faster than the 3, which helps out a lot on the motorway; you'll need to maintain momentum more carefully in the Mazda, or change down to accelerate.
The Hyundai was faster in all of our in-gear assessments, but it did trail its rival by nearly a second covering 30-70mph through the gears.
What's more important with these models is ride quality, though, and while the i30 deals well with rough roads up to a point, the suspension starts to struggle on uneven surfaces and there's a more noticeable amount of body movement than in its rival here. The i30 Fastback is a comfortable motorway cruiser, however.
Despite ride comfort being slightly worse than the Mazda's, the i30 is also quite dull to drive. There's plenty of grip, but the numb steering takes away from your enjoyment as a driver and body roll in corners is more intrusive than in the Mazda.
Partnership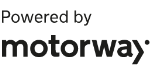 Need to sell your car?
Find your best offer from over 5,000+ dealers. It's that easy.
The six-speed gearbox and thrummy three-cylinder engine go some way to adding a bit of driver appeal, but it can't match the sweet-handling Mazda 3 Fastback here. It's much more suited to a relaxed driving style, but its rival can accommodate that just as well, while also being more fun and engaging.
Testers' notes:
• Design: Dashboard design in Hyundai is functional and useful, but there's little visual interest
• Connectivity: You get Apple CarPlay and Android Auto as standard on the i30, and the display works very well with the smartphone-based systems
• Materials: Quality is good, but finishes aren't as tactile as Mazda's. Build quality trails as well
Mazda 3 Fastback
For: Great driving experience, lovely manual gearchange, comfortable rideAgainst: Dated infotainment system, slower in-gear performance than rival
The Mazda 3 Fastback is based on the regular 3, but with its rear-end redesign it's a true saloon. As a result, the boot is deeper and it offers more space than in the standard hatch.
However, it does impact practicality a little in other ways because for most people the hatch version's easier access will be preferable – and even the i30 Fastback uses a hatchback boot to improve access to the load bay.
Mazda offers a limited range of 3 Fastbacks, with only two trim levels and one engine: this 118bhp 2.0-litre petrol. The good news is that the engine is a highlight of the driving experience.
With no turbocharger, the naturally aspirated unit is smooth and very satisfying to use. You'll need to keep on top of your gearchanges in order to stay in the power band, but that's no hardship because the manual gearbox in the 3 Fastback is one of the best in any car, with a delightful, precise and mechanical-feeling shift.
In our in-gear tests the Mazda fell behind slightly, because it doesn't have the same low-down torque as the turbo engine in the i30. It took the Mazda 11.4 seconds to cover 50-70mph in fifth, while the i30 was a whole second faster, recording a time of 10.4 seconds. The 3 was also slower in third and fourth from 30-50mph.
While the petrol engines in both cars deliver little more than adequate performance, their appeal is more focused on their refinement.
The Mazda is the smoother of the two, and in particular is more hushed at motorway speeds. It will also appeal more for keen drivers despite a performance deficit, because it's more fun to rev.
Ride comfort is another highly important factor for these two models, and the Mazda has the edge over the i30 here. It rides smoothly over bumps and potholes, both at speed and around town. There's not a lot in it – both cars are more than comfortable enough – but the Mazda's better damping puts it ahead here.
It's also significantly more composed in corners than its rival, and is genuinely fun to drive. The well-weighted controls, balanced chassis and satisfying powertrain mean the 3 is engaging at all speeds in pretty much all environments. The Mazda's good driving position is also a match for the experience.
Another factor that sets the 3 apart here is its high-quality interior. It doesn't look quite as modern as many hatchback rivals', but next to the Hyundai the Mazda's dashboard is made of more upmarket materials and feels very solid.
Testers' notes:
• Infotainment: Central touchscreen offers nav, and could be sharper, but it's easy enough to use and also responds quickly to inputs via centre console dial
• Dashboard: High-quality materials that are pleasant to touch mean Mazda feels more upmarket
• Seats: Driving position in the 3 is superb, offering impressive comfort, support and visibility
Verdict
First place: Mazda 3 Fastback
The 3 Fastback isn't as convincing as the hatch version, nor many family models, but it's the best choice in this class of two (for now). It's better to drive, more comfortable, cheaper and has a better interior than the Hyundai, so it takes the win in this head to head.
Second place: Hyundai i30 Fastback
The i30 Fastback has no major flaws, but its dull driving experience and cabin stop it winning here. While it's a bit roomier than the 3, this isn't enough to steal a victory; the slightly fidgety ride means that even though there's more space, passengers won't be as comfortable.