Aston Martin concept gallery
As Aston Martin prepares to break with tradition and take the wraps of the four-door coupe Rapide, we take a look at some alternative models!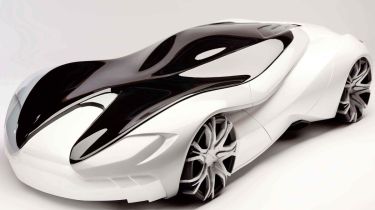 THE countdown has begun to the launch of the Aston Martin Rapide – the firm's first four-door since the Lagonda of the late Seventies.
It'll be the star of the company's stand at the Frankfurt Motor Show later this month, and it's certainly a break from the 'normal' two-door coupe that Aston is famous for.
However, if it's a genuinely different Aston you're after, how about these futuristic concept cars? They've been penned by final year students at the Turin Design Institute studying Transportation Design who've come up with their view of how an Aston should look in 2025...